Several years ago at St Paul's/Shepherd of the Desert in Barstow, one of the northernmost communities in the Episcopal Diocese of Los Angeles and the Pacifica Synod ELCA, members asked the then vicar and pastor, the Rev. Lili Howard Bush, if authorities placed limitations on the edibles that could be consecrated as the body of Christ. It was the kind of practical question that came up often as two churches, one Episcopal, the other Lutheran, became one while getting used to one another's sacramental sensibilities.
On a Sunday soon after, as she celebrated Holy Eucharist, Lili found that a school of cheesy Goldfish was swimming among the usual wafers. "She consecrated them," longtime member and Joint Operating Committee chair Julie Hackbarth-McIntyre told me with a smile this afternoon after church. Niece of the founder of Del Taco and a former company executive, not to mention a former Barstow mayor, Julie knows her way around food products and admits to being the one who made Lili a fisher of salty snacks. When I called her this afternoon in Colorado, my seminary bud Lili laughed. "How could I forget?" She said.
A spirit of fun and joy pervades this high desert church, whose constituents merged worship, outreach, and administration under Lili's leadership in 2008. Both church buildings remained open until last year, when the current pastor, the Rev. Dr. Mary Tororeiy, and lay leaders decided to use Shepherd of the Desert for worship, freeing up St. Paul's and its facilities for outreach ministry. It now hosts Restoring Dreams Charity Ministries, a worship and food outreach ministry. The church also supports Laundry Love and New Hope Village and has two busy food ministries.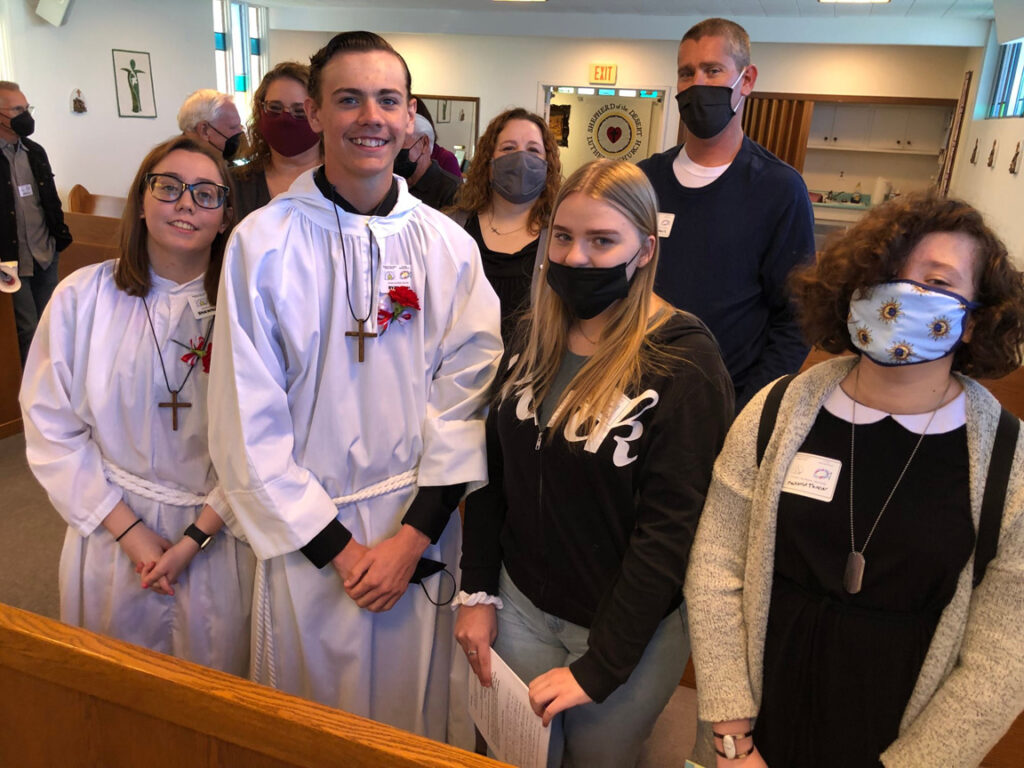 I was along today to preach and celebrate and join the whole congregation in calling down the Holy Spirit on Shawna and Ryan, siblings, youth group members, and longtime members of the Lutheran congregation. Pastor Mary used the Lutheran confirmation rite, which is just lovely.
Before services, we dedicated the St. Paul's Chapel, well appointed with liturgical accouterments, pews, and other items brought from the parish church about a mile away. Chapel and parish (which I drove past first thing in the morning) each has a bright red door. From the dedication until the end of my time on campus, Kristy Chambers, also the senior warden and a devoted teacher of Barstow's second graders, served cheerfully as my chaplain.
The service and potluck lunch brimmed with festive joy. Several people told me they couldn't believe their good luck in having two such wonderful pastor priests in a row, Lili, and now Mary, who was named vicar and pastor in April 2019. Daughter of Kenyan farmers, both Anglicans, Mary was at the top of her class in seminary in Kenya and has her doctorate in Hebrew Testament from the Lutheran School of Theology at Chicago. She teaches the same subject at Bloy House, The Episcopal Theological School at Los Angeles.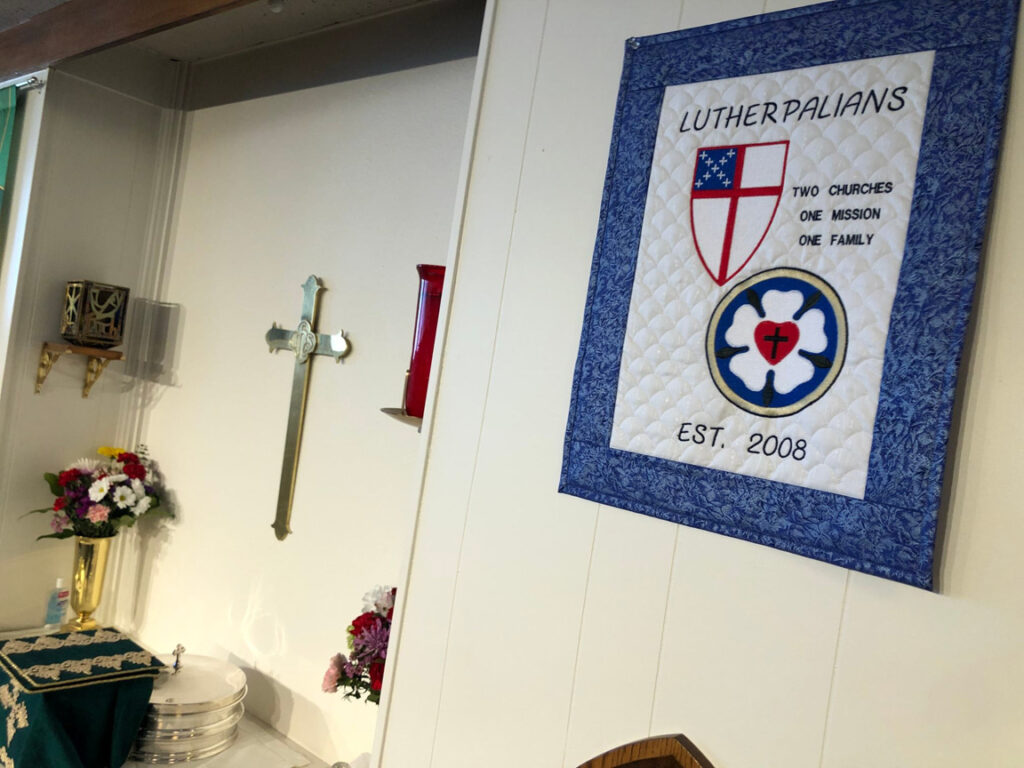 Preaching in her presence about my favorite prophet, Isaiah, I tried to keep a light footprint but nevertheless kept checking my work with glances in Dr. Tororeiy's direction. All I got was smiles. All I got from everyone, all morning and afternoon, was smiles. The Spirit is all in with this joyful twinned congregation in Barstow, its having taken a bold step in incarnated ecumenism, an anticipation, like all great partnerships founded in love, of the unity of Christ. Read more here.