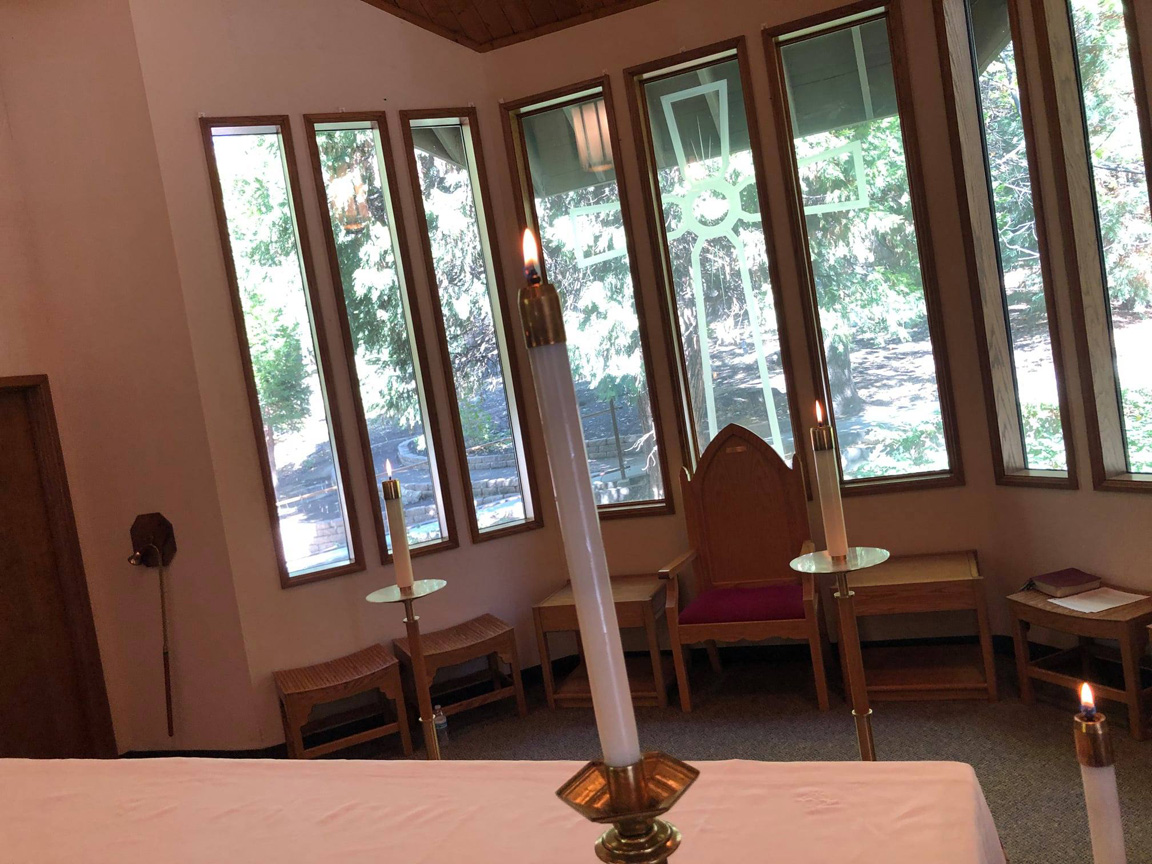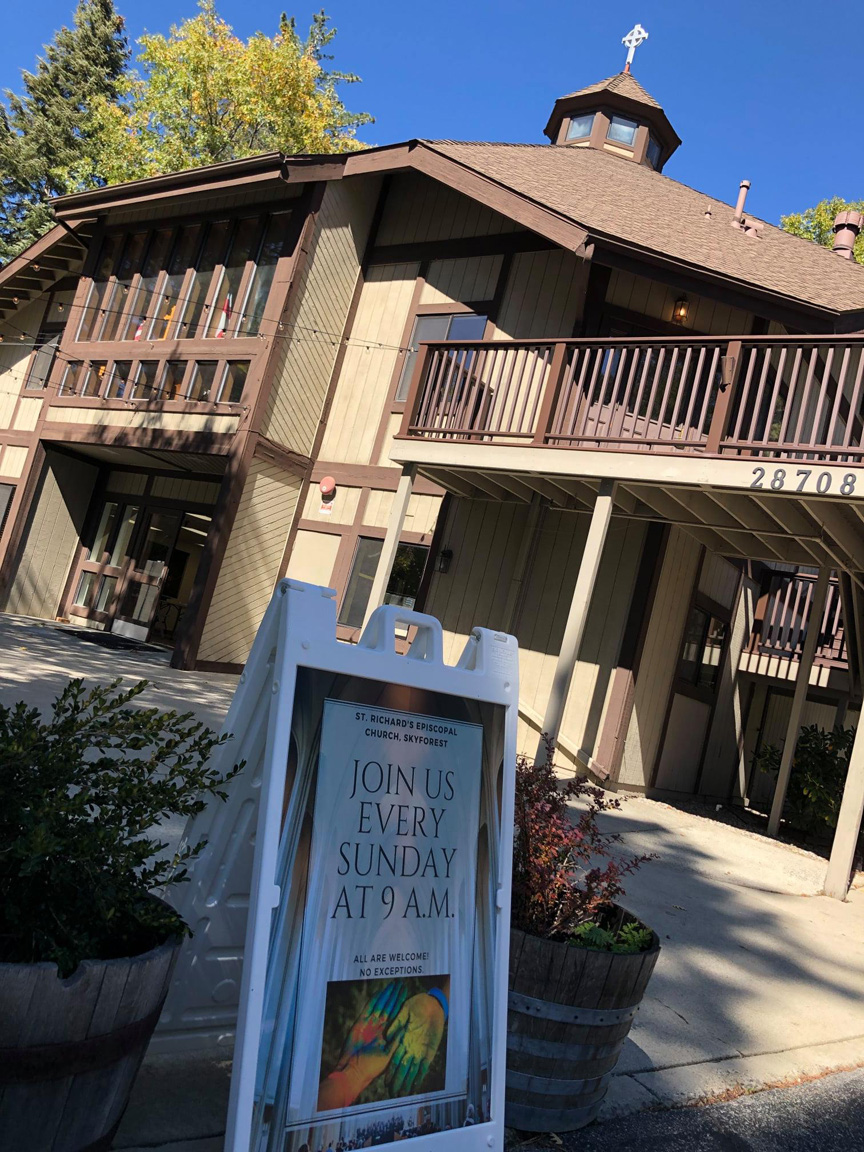 The Revs. Gary Bradley and Peg Bradley met in the late 1970s among the Ponderosa pines in Flagstaff, where he was a 29-year-old bilingual Roman Catholic parish priest and she a nun attending Northern Arizona University.
Their hearts led them across denominational lines. Before long, the two had become one flesh, and over time, the one priest became two. I met Gary perhaps 30 years ago, when he served at All Saints Church in Pasadena. He became a friend and mentor. Peg and I were in seminary together at Bloy House, The Episcopal Theological School at Los Angeles. She is love personified. Friends beyond numbering pray for Peg as she contends with some difficult health challenges.
These days Peg and Gary walk among the pines in Lake Arrowhead, where they live and Gary is serving as priest at St. Richard of Chichester, a small, lively mission church on aptly named Rim of the World Highway. You gain 4,000 feet of elevation in just a half-hour's drive from San Bernardino. Enjoy the views only after pulling over, and be especially careful when it's snowing.
Sunday morning was perfect for driving as I headed to St. Richard's to celebrate, preach, and preside as seven were confirmed or received or renewed their baptismal vows. In the latter group was devoted Bishop's warden Iris Walters, author of a newsy, always inspiring weekly email that helped keep the community together during quarantine. People's warden Ron Harper looks after the beautiful facility, along with many other duties.
A gifted, wise priest, former rector of The Church of Our Saviour Saviour in San Gabriel, Gary has a deep bench, including the Revs. Stephen Huber and Michael Seiler, who recently retired in the desert. Steve assisted on Sunday. Brilliant, Eastman-trained pianist John Reith is music director. John was confirmed Sunday along with Terry Cook, spouse of the late vicar, the Rev. Dr. Ron Hulbert. Our wing-walking seminarian Margaret Stīvers was crucifer.
After church we had a potluck lunch and more conversation and fellowship even as the church got ready for an afternoon wedding and reception. This scenic mountain campus is much in demand with couples all over the region.
I especially enjoyed chatting with three St. Richard's-based pioneers in housing justice, Becky Beavers, Melinda Eisenhart, and Sue Walker, all co-founders and board members of the Mountain Homeless Coalition. The housing crisis has deepened in recent years as more property owners have sold off local workers' rental housing in favor of short-term vacation stays. The coalition gets 50 new requests for assistance each month and recently landed a $1.1 million state grant to acquire eight units of permanent housing for the homeless in Big Bear. That's faith in action, in the name of him who had nowhere to lay his head.
Read more about the coalition here. And about this wonderful church (which worships each Sunday at 9 a.m.) here.