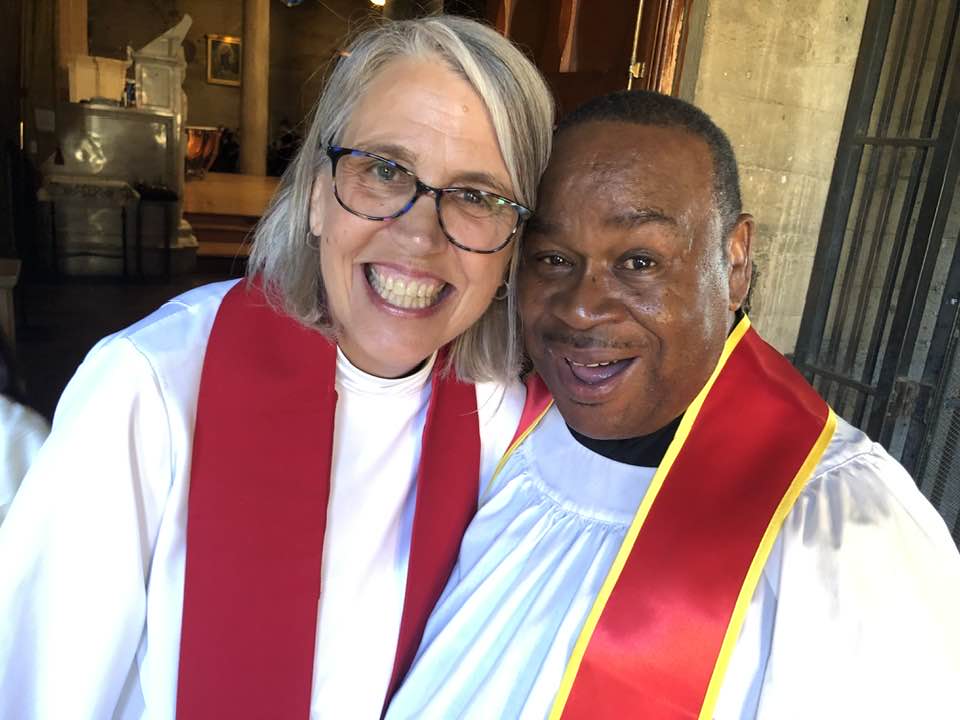 When he was 11, native Angeleno Canon Dr. Chas Cheatham asked to join the youth choir at the Presbyterian church his grandmother attended. It was obviously in his blood. He'd actually conducted a choir when was four, while attending another church. They had him stand on a box so the choir members could see him. Still, the Presbyterians said no on account of his age, so he went back to his mother's Baptist church, which immediately accepted his application.
He hasn't stopped singing and conducting since. He has a masters degree from UCLA and a masters and doctorate from Emory University. Forty years ago he founded the Episcopal Chorale Society, Inc., comprising voices from seven historically Black churches in the Episcopal Diocese of Los Angeles, including St. Philip's, where he once served as an altar boy. They've performed all over the world, from the Vatican to Cuba. When I was vicar of St John Chrysostom Church in Rancho Santa Margarita, I invited them to sing with us one Pentecost Sunday, and they put the roof in orbit.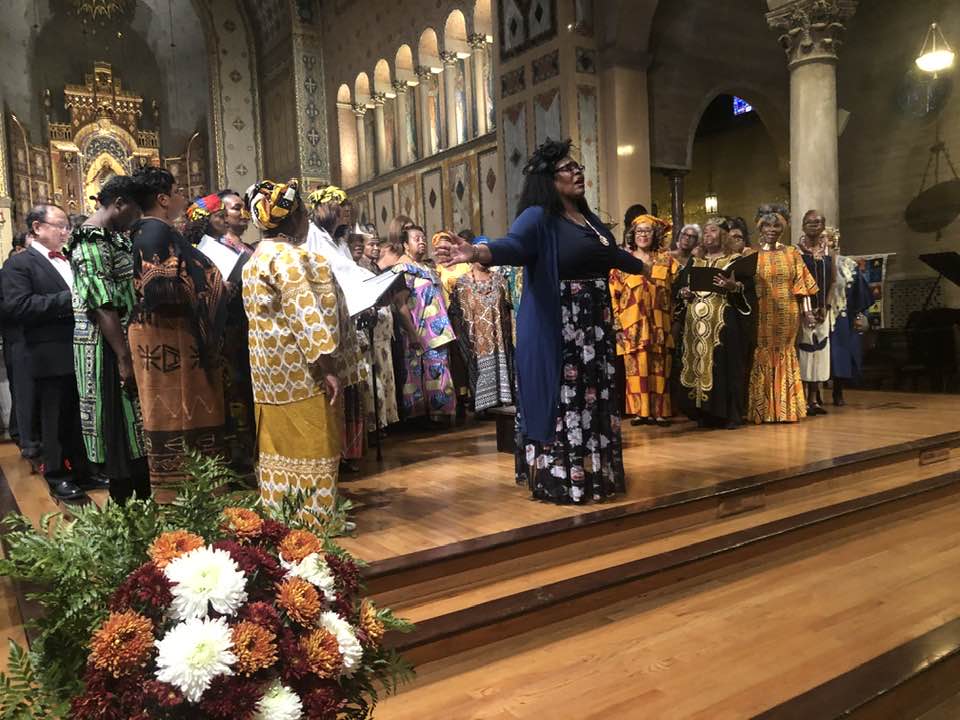 Here's my scrapbook from Sunday evening's 40th anniversary celebration at a packed St. John's Cathedral, featuring the chorale's magnificent voices, supported by the cathedral choir, the brilliant young artists in Daniel Suk's Dream Orchestra, and the California Philharmonic Art Chorus under the direction of Baisheng Xu. Taking turns at the mic were the St. John's interim dean and priest in charge, the Very Rev. Anne Sawyer; the Rev. Guy Leemhuis, president of the Standing Committee; the Rev. Dr. Glenn Libby, longtime friend of the chorale; and me. Arranging for the chorale to visit my Orange County St. John's back in the day, I'd worked with its president, Pamm Land, who died in February. After I'd paid tribute to her in my opening prayer, it was a delight to meet and chat with her daughter, Quinci.
Girded by the St. John's organ, timpani, and brass, Canon Chas and the chorale took us the gates of heaven, where Pamm was listening. "It Is Well With My Soul" began quietly, then built and built, verse on verse, layer on layer. It seemed to end three times, and Chas left the rostrum, only to stop, turn, and ignite another glorious coda with a flip of his wrist. I asked two choir members afterward whether they'd rehearsed the multiple endings. They shook their head. "He feels and reads the audience," he said. "We watch and follow his lead."
At a delicious dinner after the concert in the parish hall, I at long last met the canon's delightful spouse, Adah. They live in Atlanta. She smiled as I told her I'd always wondered who made sure that our musical genius got to the airport and remembered his suitcase. It was also a joy to get to know Daniel, the youth orchestra conductor, with whom I'd worked several years running during St. Cross Episcopal Church's annual "Messiah" singalong.
Over dinner, he said he'd known Chas for 20 years. "I was a Korean kid, trained in Italy as a singer, just arrived in Los Angeles with no prospects," he said. "Chas heard about me and gave me a call. He was conducting the choir at Crenshaw United Methodist Church and offered me my first gig." It was as the tenor soloist in "Messiah." They've been friends ever since. Just one more thing to celebrate on a night to remember, offering up glorious songs of joy and friendship to our Lord, who must sometimes grow so tired of our war and hate.