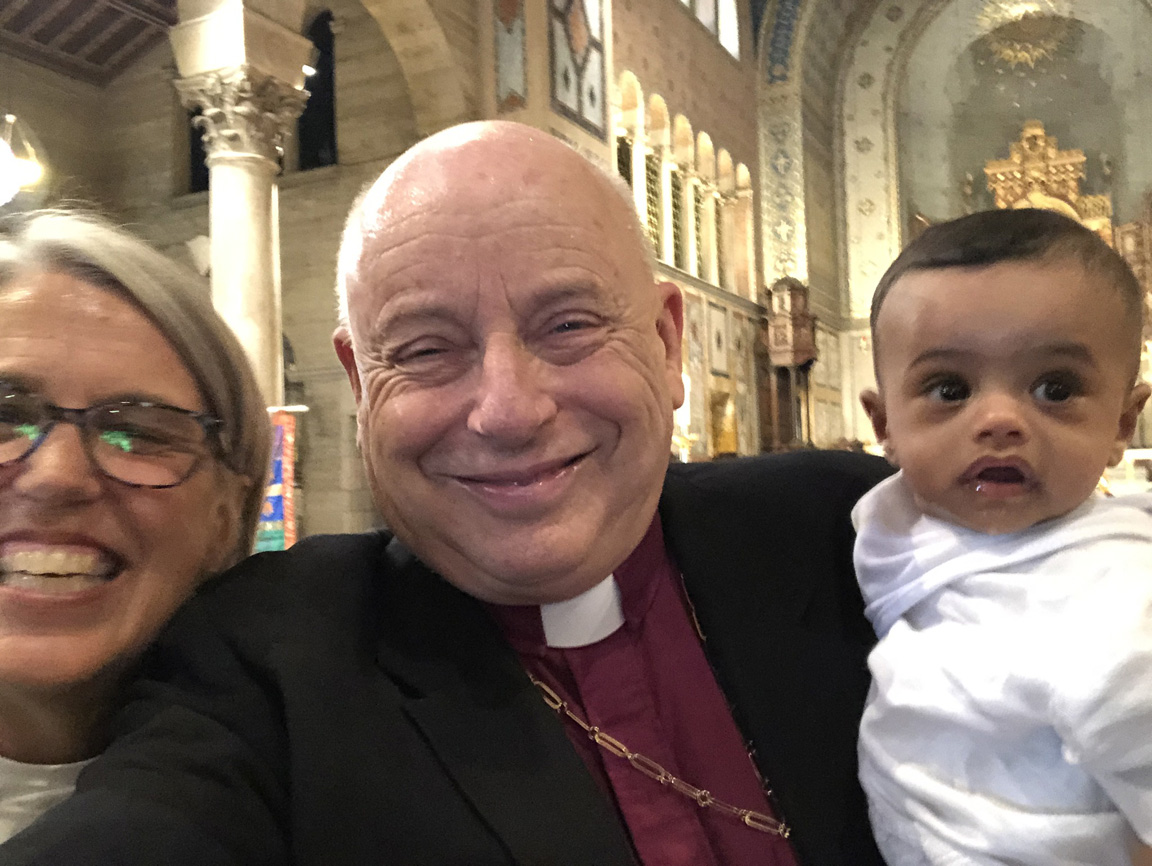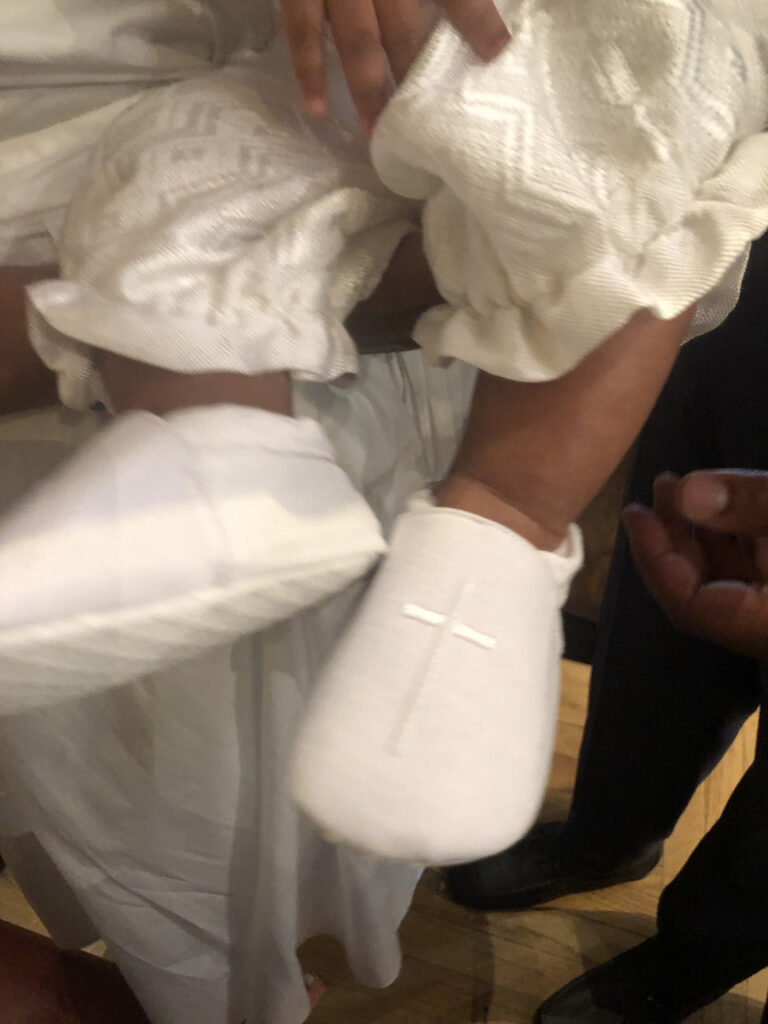 St. John's Cathedral in the Episcopal Diocese of Los Angeles has been a generous host this year, inviting me for Easter and Pentecost days and, today, for a good, old-fashioned visitation. Its innovative dean, the Very Rev. Anne Sawyer, welcomed me graciously as always. The Rev. Mel Soriano, who just joined the St. John's staff, was kind enough to serve as my chaplain.
Also in the altar party: The Rev. Lyn Cunninghame Crow, just back from a 50-day cruise; the Rev. Margaret Macauley, fresh from celebrating her 80th birthday; and Canon Lurelean Gaines, whom we commissioned as senior warden along with junior warden Arnie Ree and a new class of vestry members. We also blessed a beautiful set of green vestments that Canon Gaines had commissioned and donated.
With all that, the star of the show was five-month-old Micah, who was baptized, surrounded by his family and whole congregation, whom St. John's invited to crowd around the baptismal font in the rear of the nave. After church and a reception in the cathedral garden, when I learned about Warden Ree's Long Island roots, I sat in on the beginning of a meeting of the cathedral's Daughters of the King chapter, which is planning an outreach project.