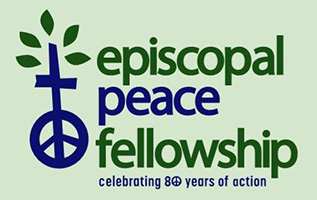 Episcopal Peace Fellowship (EPF) will hold two events in early February at St. John's Cathedral, Los Angeles.
The first event is a breakfast and planning meeting for a new EPF chapter being formed in the Diocese of Los Angeles on Saturday, Feb. 8, 9:30 a.m. For information and reservations click here.
The second is a presentation by Melanie Atha, executive director of EPF, on Sunday, Feb. 9 at about 12 p.m. (following the 11 a.m. Mass). For information and reservations, click here. EPF is an 80-year-old organization of The Episcopal Church that is currently working on such topics as gun violence prevention, improving Palestine-Israel relations, immigration, ending the death penalty, the environment and more.
There is no charge for either event. St. John's Cathedral is located at 514 W. Adams Blvd., Los Angeles.