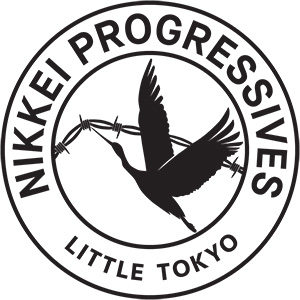 More than 1,400 handmade origami cranes, or tsuru, representing Japanese Americans and Japanese Latin Americans incarcerated during World War II, are currently on display in the Great Hall at St. Paul's Commons through March.
Created by Nikkei Progressives, an organization based in Little Tokyo in Los Angeles, the crane display is part of the nationwide social justice movement Tsuru for Solidarity. In April it will be sent to Washington, D.C., where it will be combined with more than 120,000 other tsuru from Japanese American communities across the country and hung on the White House fence to protest mass imprisonment of immigrants and refugees.
The Echo Park display was arranged by Stan Yogi and the Rev. Tom Carey, both of Church of the Epiphany in Lincoln Heights.
St. Paul's Commons is located at 840 Echo Park Avenue, Los Angeles. More information on the Tsuru for Solidarity movement and Nikkei Progressives is here.