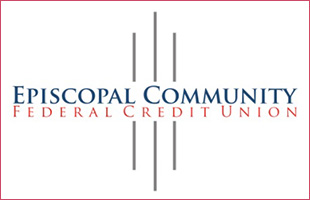 The Episcopal Community Federal Credit Union is coming to a mobile phone near you in 2022, as part of a 5-year strategic plan to expand services, board chair Dan Valdez announced at an Oct. 28 virtual annual meeting.
"This means being able to take a picture of your check and have it deposit directly into your account," along with offering other features like mobile phone apps Zelle, Apple Pay and Android Pay, he said.
The credit union, originally funded as an economic justice ministry in 1992 with a grant from Episcopal Relief and Development, has grown to $6.5 million in assets, up from $5.5 million, and continues to aid underserved communities, according to a financial report offered by Canon Anilin Collado, diocesan missioner for human resources, who serves as credit union treasurer.
Executive Director Urla Gomes reported that the credit union has received $175,000 of a $250,000 grant from the Community Development Financial Institution, part of which will be used to reimagine a high-tech, more accessible credit union. The remaining $75,000 will be funded in 2022, she said.
"Our credit union is a jewel of the diocese – great mission, great colleagues, great members, all dedicated to economic justice for those whom many lenders overlook," said Bishop John Harvey Taylor. "As a former board member, I'd been looking forward to the annual meeting this year, since I miss seeing all my credit union friends in person. Dan and Urla always make it fun. If you want to be part of it, too, become a member – and even more important, take out a loan."
In spite of the pandemic, the credit union has continued to assist members, including mission congregations, with some emergency loans, utilities assistance and medical expenses, Gomes said.
"This past year, 2020, has been very challenging because of the pandemic. But the credit union stood by its members and kept the doors open every single day and worked hard to meet all of our members' needs," Gomes told the board.
"There are a couple of mission congregations who are members who have loans with us and because of the effects of COVID on their congregation, they were under a great deal of financial stress. The credit union actually took care of two monthly payments for each of those mission congregations to try to help them stay solvent," she said.
Program to aid refugees expanded
The credit union also expanded a partnership with All Saints Church in Pasadena and with IRIS, the Interfaith Refugee and Immigration Service, an institution of the diocese, to aid newly arrived refugees in establishing credit.
"We worked out an arrangement where we could use an account of All Saints, Pasadena's as collateral to guarantee short-term, low-interest loans to clients of IRIS," Valdez told Episcopal News.
"More recently, we have Afghan refugees now being served by IRIS and they've come to us because they've been turned away by local banks," he added. "What happens when the U.S. State Department resettles someone, the money follows to help them set up a household and keep themselves going until they can get work. They receive government checks, but local banks would not allow them to cash those checks."
"We open a temporary account in the refugee's name so they can deposit the check and cash it, even though they don't yet have government identification or a social security number. It's really just a matter of timing, extending them credit until the Social Security Administration responds and assigns them a social security number."
Reimagining services; creating "ambassadors"
Board members the Rev. Laurel Coote, rector of St. Dunstan's Church in the Diocese of El Camino Real, and Jennifer Miramontes of St. John Chrysostom Church, Rancho Santa Margarita, told meeting attendees they are leading a marketing campaign to expand credit union membership from the Southland across the state and beyond.
They aim to create "ambassadors" who will help get the word out about a reimagined future credit union, and its "total tech overhaul … to the latest model of online banking systems, providing top level security and single sign-on technology," Coote said.
That reimagining will include development of a new online platform to enable members to use smart phones to check balances and credit scores, open new accounts, pay bills, apply for loans and send and receive money through Zelle.
"This platform is going to come with educational tools and resources to help you plan for the future and to learn about loan products available to you," Coote said. "You're also going to see a completely renovated website, with a new logo and increased creative efforts to broaden our credit union member base from the Los Angeles diocese to across the state and other far-flung regions."
She added: "We recognize the value of this credit union. We recognize the value it brings to the community – and recognizing that value in our members and ourselves is really important. We know that we have to continue to evolve to meet the needs of our community and members."
Valdez agreed: "We will continue working hard over the next couple years to implement innovations to make access to financial services as easy as possible. We will be your go-to financial institution for next few years if not decades to come."
Membership is not restricted to Episcopalians, Valdez added. Anyone served by a congregation, including members of 12-step recovery groups, feeding programs, or participating in any program supported by The Episcopal Church, is eligible to join.
Beginning Feb. 8, 2022, the credit union will again offer its annual income tax assistance program.
Following the online meeting, the board re-elected as 2021-2022 officers: Dan Valdez as board chair; Lorna Carry as vice chair; Canon Anilin Collado, treasurer; and the Rev. Yein Kim, rector of St. Alban's, Westwood, as secretary.