[The Episcopal News] "Holy God, weaver of life, hallowed be your Earth," begins the Lord's Prayer as reimagined by Dustin Vuong Nguyen, an Episcopal Church Ecojustice Fellow and a leader of The Gathering: A Space for Asian Pacific American Spirituality in the Diocese of Los Angeles.
Drawing upon his Asian spiritual roots, Nguyen will weave together themes of creation care and the interconnectedness of all life with Anglican tradition during a 7 p.m. Mid-Autumn Vespers online service Thursday, Sept. 28, as a final project for the six-month ecojustice fellowship, he told The Episcopal News recently. Registration for the vespers service is available here.
Nguyen, who is Vietnamese American, said he applied to the program because "I felt, as an underrepresented minority group within an underrepresented minority group in The Episcopal Church, I saw an opportunity to do something unique – address environmental justice in an AAPI context. The Mid-Autumn Moon Festival, centered around gathering, thanksgiving, prayer, and food, is a significant holiday celebrated in Asian cultures."
Nguyen, 28, was one of six young adults from across the church who participated in the pilot program. Online sessions included formation and advocacy training around issues of climate change, environmental justice, and eco-theology, supported by the Episcopal Church Task Force on the Care of Creation and Environmental Racism. The fellowship included attendance at the July 2023 "It's All About Love: A Festival for the Jesus Movement" in Baltimore, Maryland, and development of ecojustice projects in their local Episcopal communities.
"At casual glance, you might think ecojustice is just about tree-hugging, but that's not the case," Nguyen said. "It's actually very broad because it is interconnected with many other issues. For example, it is connected to racial justice in that people of color are more likely to live in areas exposed to pollution and waste.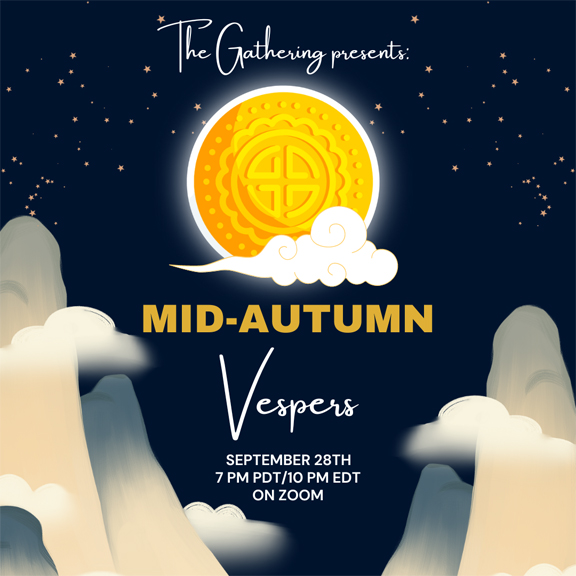 "It is also connected with economic and housing justice," he added. "In extreme weather events, it's the unhoused who suffer most, because they have nowhere to go."
A workshop with the Rev. Bradley Hauff, Episcopal Church missioner for Indigenous Ministries, was transformative. "We learned how Indigenous Christians bring their culture and spirituality into Christianity. It made me realize that's a lot like what I do with Buddhism. For a long time, I felt a little weird, having Buddhist and Christian roots," Nguyen said.
"My mother was Buddhist; my dad's side is Catholic, but my family never forced religion on me," recalled Nguyen, who grew up unchurched in Orange County's Fountain Valley. He was initially drawn to Christianity because of well-known Buddhist monk Thich Nhat Hahn.
"Thich Nhat Hahn writes for a western audience and harmonizes western Christianity with Buddhism. He made God seem so warm and expansive, such a difference than Christianity which, in many cases, was bigoted and fundamentalist," said Nguyen. Curious, he investigated mainline Christianity, especially LGBTQ+-friendly denominations and felt drawn to The Episcopal Church. "I like the high-church worship style," he said.
Tomorrow's vespers "combines the Anglican tradition and Asian spirituality to celebrate the harvest and interconnectedness with all of God's creation. Asian spiritual traditions teach that everything is interconnected. It's different from Christianity, which has a duality, heaven and earth, separation from humans and nature. Humans are above nature. That's not the case in Asian spiritual traditions such as Buddhism. It teaches we are interconnected with nature," he said.
After Hauff's workshop, "I am embracing my Asian culture and spirituality, because those things enrich Christianity, and it would be a tragedy to set them aside."
Nguyen was recently appointed a youth pastor at the Irvine United Church of Christ but remains active in The Episcopal Church, especially through The Gathering, "which has a national audience. We amplify AAPI Christian voices and advance social justice issues and Gospel love. We promote artistic works, and act as a safe haven for those recovering from church," he said.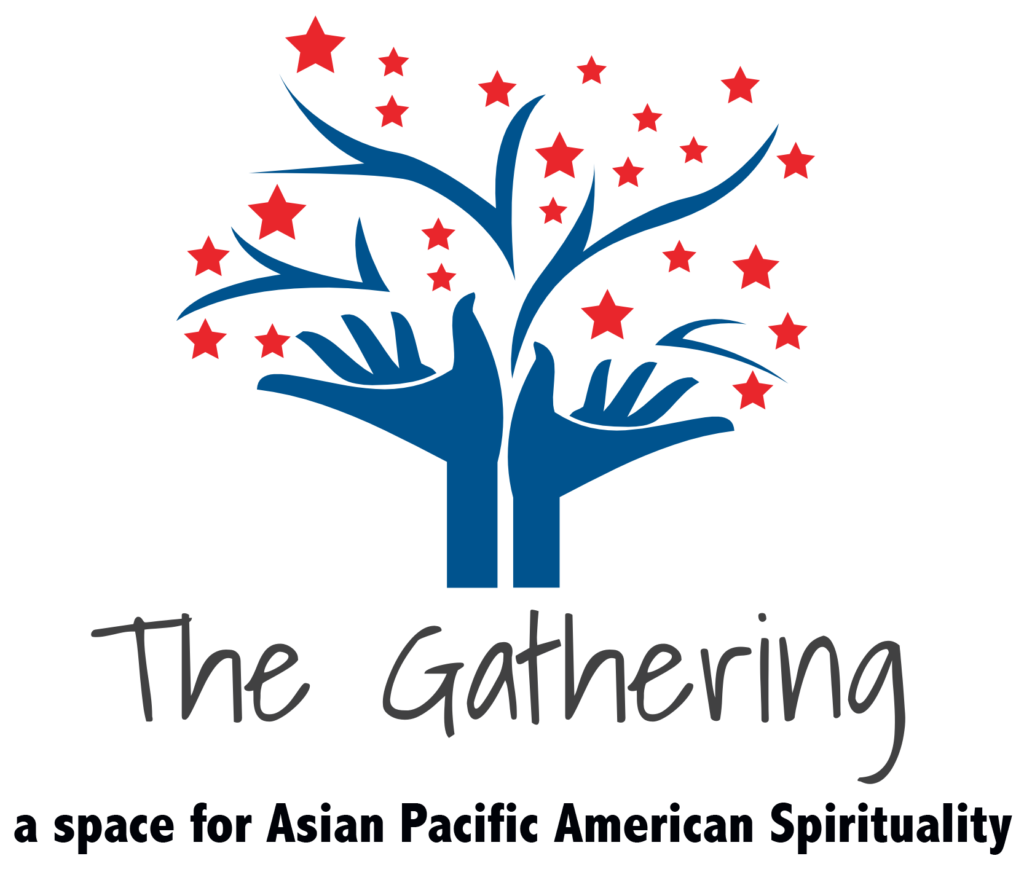 "For some, The Gathering is their church. It is a safe space where Asian Americans have a voice, and we can talk about social justice issues that might be divisive for some congregations. We're also ecumenical. Even though we're in the Episcopal Diocese of Los Angeles, we have one person on the leadership team who isn't an Episcopalian. It's an amazing ministry."
"This service has sparked much interest in The Gathering," the Rev. Mel Soriano, one of the group's team leaders. "We are not a one-dimensional ministry. We hear and recognize that AAPI community cares deeply about creation care. Our ministry has been moved by Dustin's passions and we look forward to celebrating the Mid-Autumn Festival in a manner that shares our faith and culture."
Nguyen's vespers, ultimately, "is about getting reconnected to Mother Earth," he said. "It begins with a confession of sin, but it's a different confession than what you might be used to from the Book of Common Prayer. It starts with 'Life-giving God, we confess we have sinned against you by our will, and by how we have sat still and not been good stewards of Mother Earth.'"
The fellowship "has been a great launching point into ecojustice and I look forward to learning more about what I can do to help save the planet," he said.
"I attended the diocese's Climate Change Summit two weeks ago and an important takeaway was that we shouldn't give into pessimism because we already have the tools to deeply cut global emissions and save the planet.
"We can do this," said Nguyen, who is a voice actor fluent in Vietnamese, English and Spanish and who also speaks conversational Italian and French. "It's going to take a lot of faith and elbow grease, but we can do it."
The vespers service will be recorded and available for viewing later. Nguyen also intends to reprise it for the upcoming Oct. 16-19 Genesis Gathering 2023, a meeting of missional leaders, church planters and congregational revitalizers across the church.
Co-hosted by The Episcopal Church Office of Church Planting and Redevelopment, St. Mary's (Mariposa) and St. James' in-the-City, Los Angeles, and The Gathering, the event will feature as keynote speaker De'Amon Harges, a faculty member of the Asset-Based Community Development (ABCD) Institute, community organizer, creator of the Learning Tree, chair of the Grassroots Grantmakers Association Board, and featured in the documentary, The Antidote: On Kindness in America."
The Genesis Gathering will be held at St. Mary's Church, the diocese's historically Japanese American congregation. Registration is here.