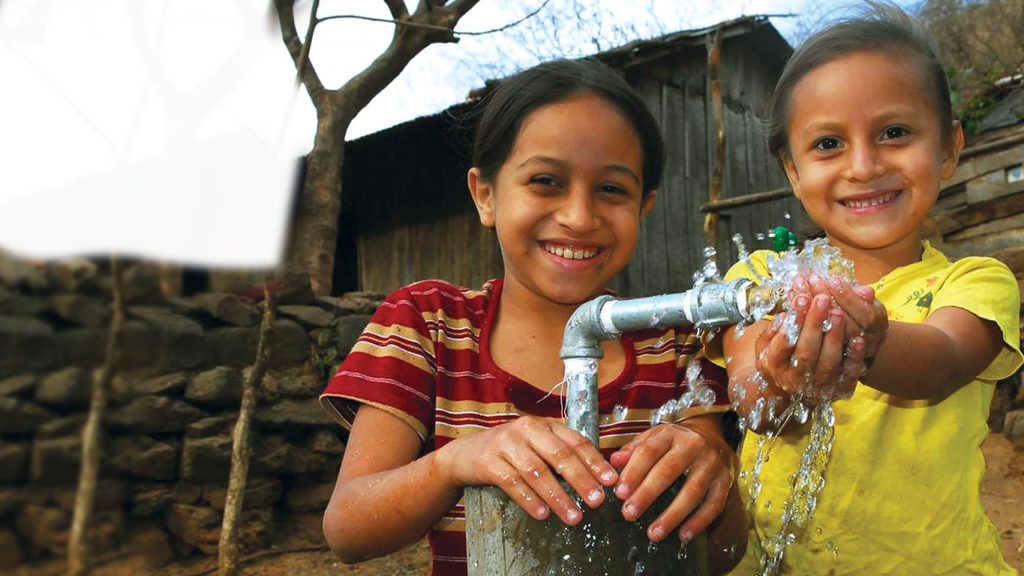 Episcopal Relief & Development is known for its work around the world, alleviating suffering in times of crisis and working to build up marginalized areas of the world.
In 2020, the agency — a ministry of The Episcopal Church — while continuing its international efforts has also concentrated attention on areas of the United States scorched by fire and overwhelmed by hurricanes, as well as those fighting off a global pandemic that has hit lower-income communities particularly hard.
To assist its efforts, Episcopal Relief & Development requests that the bishop of each diocese in the wider church appoint a diocesan representative, known as a ministry partner, whose job is to "inspire, equip, and connect others to work together for lasting change in their dioceses.'
Linda Allport, a member of St. John Chrysostom Church in Rancho Santa Margarita, is the current ministry partner in the Diocese of Los Angeles, inheritor of a tradition of active diocesan representatives that has included Christian Kassoff of Thom's, an emergent congregation in Orange County; the Rev. Lisa Jacoby, deacon at St. Margaret's Church, San Juan Capistrano; the Rev. Wilma Jakobsen of All Saints, Pasadena; the Rev. Michael Bamberger, rector of Church of the Ascension, Sierra Madre, and, longer ago, the legendary Rev. Canon Richard I.S. Parker, who was rector of St. Cross Church, Hermosa Beach, for 42 years, and a representative nearly as long for the Presiding Bishop's Fund for World Relief, precursor to Episcopal Relief & Development. The red buckets passed around at every diocesan convention for contributions to the agency are named "Parkers" in his honor.
A longtime supporter of Episcopal Relief & Development, Allport and her husband are the parents of two internationally adopted children, who she says are among her inspirations for this work.
"I am excited about increasing awareness in our diocese about the work of Episcopal Relief and Development, and helping parishes develop campaigns to support this work," Allport told The News. " I'm looking forward to connecting with individuals in the diocese who are interested in this work, and to visiting parishes to spread the word."
Allport began her tenure as ministry partner by beginning to educate the diocese about Episcopal Relief & Development's ONE THOUSAND DAYS OF LOVE campaign for programs to assist young children in marginalized communities. Unfortunately the pandemic forced a pause in emphasis on the three-year initiative; however, she says, the work with children never stopped and she hopes that more attention may be paid to it in coming months.
The ministry partner's primary role is to recruit, mentor and support additional ministry partners at the congregations of the diocese. Then they work together to update and educate their fellow parishioners on the work of Episcopal Relief & Development.
Support for the work of Episcopal Relief & Development can take several different other forms:
Learn about Episcopal Relief & Development's work here and abroad. The Episcopal Relief & Development website is full of information about their programs, church educational resources, and ways to help.
Pray for Episcopal Relief & Development's program partners and staff.
Be a "safe church" in a disaster (click here for more information).
Give to support the agency's work locally and around the world. Click here for more information.
Allport invites anyone interested in being a congregational ministry partner, or any congregation that would like more information about Episcopal Relief & Development, to contact her at lsallport@cox.net or 949.858.5354.