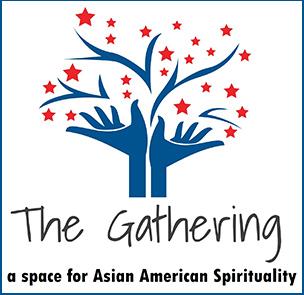 Bishop Diane Jardine Bruce and The Gathering invite the diocesan community to an online panel conversation and discussion on "Celebrating Art and Spirituality as Asian Pacific Americans" on Sunday, Sept. 26, 4 – 5:30 p.m. This event will focus on how our journey in creation integrates our cultural identity and spirituality.
This conversation will include Naomi Hirahara, journalist and Edgar Award winning novelist; Dustin Seo, cellist and associate artistic director of Street Symphony; and Joshua Wong, Claremont Theological Seminary student and former Ralph Lauren footwear designer. Peter Huang of The Gathering will moderate the conversation.
The Gathering – a Space for Asian Pacific American Spirituality is a ministry of the Episcopal Diocese of Los Angeles to Asian Pacific Americans.
The event is free. Everyone interested in this topic is welcome to attend virtually. The Gathering holds events to engage topics relevant to Asian Pacific American communities and offers a space for Asian Pacific Americans to share their spiritual journeys.
To register, click here. For additional information, email TheGatheringEDLA@gmail.com or click here.
Dustin Seo has been involved with Street Symphony since 2017 and commits his artistic practice to organizing and empowering communities in Los Angeles, specifically through partnerships with Skid Row based arts organizations and service providers. He is responsible for curating all engagement and performance programming, building and sustaining artistic and community partnerships, and artistic personnel management and contracting. Seo is a graduate of the Eastman School of Music (Rochester, New York), where he received his bachelor of music degree with distinction in cello performance. Along with his performance studies, he also received an honors academic major in musical arts as well as a certificate in arts leadership.
Joshua Wong graduated from Art Center College of Design, and worked as an advertising art director in Los Angeles and New York City, where he later became the footwear designer for Ralph Lauren. In his 14 years as an award winning senior art director heading advertising campaigns from IBM to Hilton Hotel, Wong learned to create campaigns that were both intriguing and compelling. He eventually followed his first passion and became Ralph Lauren's women's collection footwear creative director. Before moving back to Los Angeles, Wong was Banana Republic's vice president of men's and women's footwear. He now enjoys studying as a seminarian at Claremont School of Theology, integrating spirituality with creativity. He is a postulant for Holy Orders in the Diocese of Los Angeles and a member of Thad's Church.