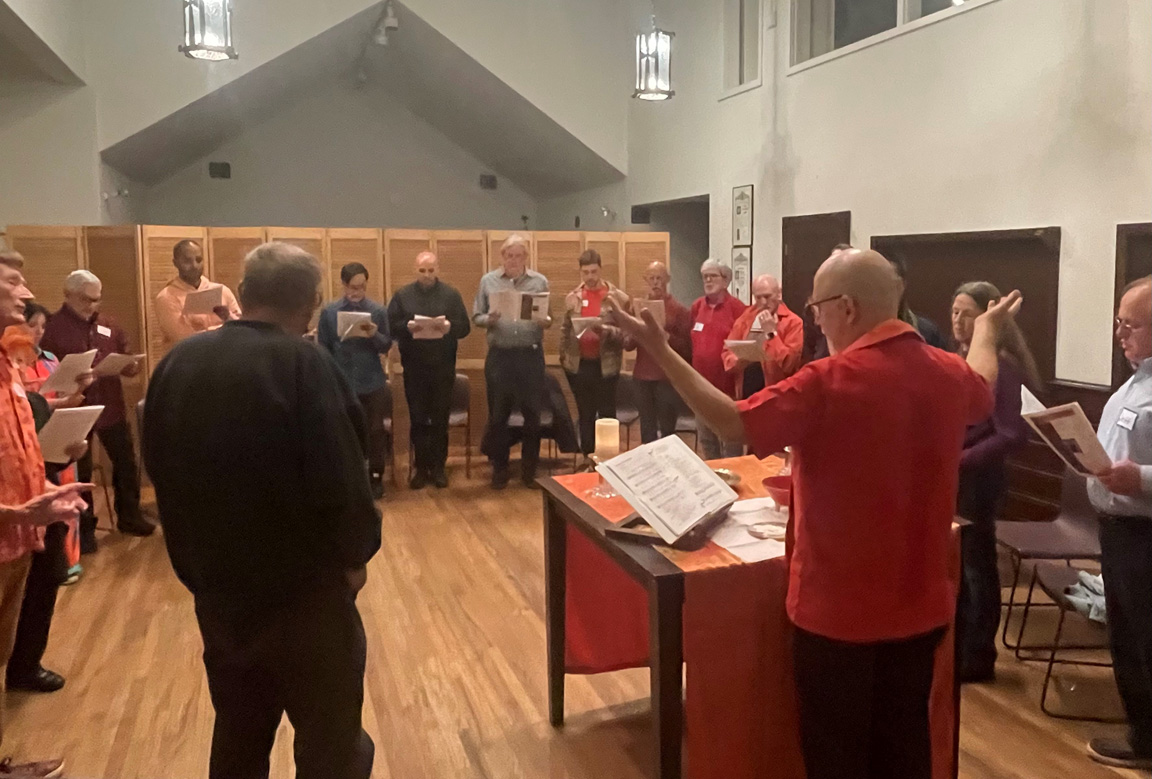 Continuing a nearly 20-year ministry of "The Lord's Supper in Three Courses" of dinner, liturgy, and fellowship, Holy Spirit Community will relocate its weekly Thursday 7 p.m. service to St. Paul's Commons, 840 Echo Park Ave., Los Angeles, starting June 15.
An "emergent church" model for similar gatherings at other venues, Holy Spirit is tailoring its June 29 gathering as a "Pride Pop-Up." Following the community's weekly practice of lay leadership, service attendees are invited to offer brief responses to the evening's readings and reflection led by a community member.
"All are welcome," said Nick Cuccia, member of Holy Spirit's leadership team that is coordinating arrangements after the May 25 retirement of Canon Randy Kimmler, a founder of the ministry, which began in in his Silver Lake home. Cuccia said the team looks forward to continuing Holy Spirit's annual traditions, including its popular Maundy Thursday dinner liturgy, the Great Vigil of Pentecost (the community's patronal feast), and more.
At St. Paul's Commons, Holy Spirit's weekly services are set for the lakeview Jonathan Daniels room, named for the late civil rights activist who died in 1965 while shielding Ruby Sales, a 17-year-old African American colleague in voter registration efforts, from gunfire.
Holy Spirit's final service at St. Francis Center, the Atwater Village home of the diocesan ministries of IRIS (Interfaith Refugee and Immigration Services), will be June 8.
Holy Spirit is welcomed to St. Paul's Commons – headquarters of the Episcopal Diocese of Los Angeles – by Bishop John Harvey Taylor and Canon to the Ordinary Melissa McCarthy, both of whom have served on the community's rota of officiating clergy. (Other diocesan clergy interested in presiding – no sermon required – may email info@holyspirit-la.org.)
"We are excited about the possibilities in this glorious new space, grateful to Bishop Taylor and Canon McCarthy, and hope everyone will join us on our new adventure," Cuccia said.
Service-goers are asked to access free parking via the call box at St. Paul's Commons' Laguna Avenue garage gate, and to use the South Building elevator (identified with purple signage) to reach the second-floor worship space.
Sign up for Holy Spirit's weekly email updates at info@holyspirit-la.org.