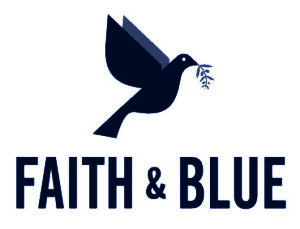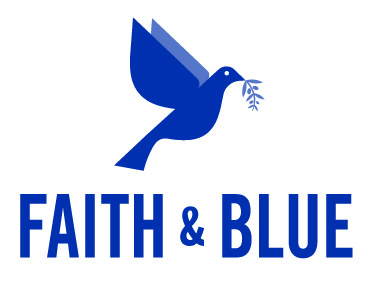 All Southland Episcopal congregations and neighboring houses of worship are encouraged to invite local law enforcement officers to join in conversations — via Zoom forums, virtual coffee hours, or in small, socially distanced groups outdoors — to mark national "Faith & Blue Weekend," Oct. 9-12.
A protégé of the late Coretta Scott King, Pastor Markel Hutchins of Atlanta, is leading the Faith & Blue Weekend's mission of engaging groups of racially and culturally diverse participants in balanced, respectful dialogue convened by neighborhood houses of worship to strengthen local relationships. Full details and registration information are online here. A video is here.
"The Faith & Blue initiative is sparking nationwide participation from various Episcopal dioceses among other mainline judicatories working together with mosques, synagogues, and temples, and with the endorsement of all leading police and sheriff's federations across the country," notes Canon Bob Williams, diocesan canon for common life, who joined organizing webinars after the initiative came to the attention of Bishop John Harvey Taylor.
"It is important for clergy and lay leaders of every congregation to know the police officers assigned to their neighborhoods," Williams said. "These relationships become invaluable in addressing community concerns, and especially when a local emergency occurs. Faith & Blue Weekend is a practical and uncomplicated way to initiate strategic conversations and collaboration."
Interfaith efforts to organize Zoom forums are underway by teams in the Wilshire Corridor, Central L.A., Hollywood, and Orange County, with invitations pending in the Inland Empire and Santa Barbara and Ventura counties, said Williams, who noted that there are at least 113 local law enforcement agencies located within the 135-congregation diocese. The Episcopal News will report forum details as they become available.
Congregations are encouraged to initiate direct contact and planning with Faith & Blue organizers via the initiative's website. Local inquiries from within the diocesan community may be emailed to Williams at media@ladiocese.org.