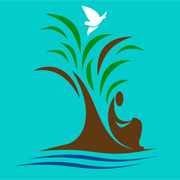 [CSN – June 1, 2022] The Center for Spirituality in Nature (CSN) is partnering with TryTank – an experimental lab for innovation within the Episcopal Church led by the Rev. Lorenzo Lebrija – to bring its Spirituality in Nature Groups (SING) program to the Episcopal Church network.
In partnership with TryTank, CSN will form a pilot cohort of 10 Episcopal SINGs, providing resources, training, curriculum, and facilitated cohort meetings. These new communities will explore their local ecosystems, learn how best to support and care for them, as well as engage in ancient traditions related to finding God in nature.
The Center for Spirituality in Nature provides opportunities for deepening spirituality through nature and for nurturing loving relationships with the Earth. It offers a variety of programs, classes, webinars, talks, gatherings and resources for both individuals and groups.
The partnership was inspired by a recent Episcopal Church poll that found that, when given a
number of options, Americans feel most spiritually fulfilled through "being outdoors or in
nature." Forty-five percent of religious and non-religious respondents chose nature as most fulfilling, surpassing other options, including attending service, watching online religious content and even prayer.
The response to this new and innovative partnership has been swift, with applications already coming in from around the country, according to Payton Hoegh, CSN's Spiritual Communities coordinator and an aspirant for ordained ministry in the Diocese of Los Angeles. "We are thrilled to have the opportunity to partner with TryTank on this innovative project," he said. "In these times of uncertainty and anxiety, nature offers essential, though often under-recognized gifts. This cohort of Episcopal SINGs will invite communities to be mindful, attentive and engage one another and the Earth in renewed ways."
In addition to this new partnership, the more general SING program is open to all interested individuals, including a SING Leadership Training on June 11. More information is here.