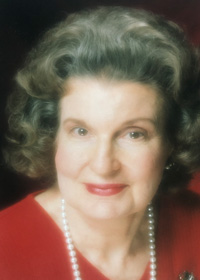 September 24, 1935 – February 15, 2022
Anita Edwards, wife of the Rev. Canon Paul Edwards, known as a graceful and gentle soul to all who knew her, died surrounded by her family on Feb. 15. She was 86, and had lived with multiple sclerosis since 1990.
In addition to her husband, she is survived by her sons and daughters-in law: the Rev. Canon Robert and Michele of San Clemente; George and Kelli of Yorba Linda; and John Paul and Lisa of Temecula; and grandchildren Christina, Josiah, Davis, Jameson, Blake, Cassidy, Aubree, Molly and Jacob. She also is survived by two sisters; Marilyn Morrell and Carol Lee McCart of Alpine, California, and their families.
Memorial services are scheduled for March 12, 10 a.m. at Emmanuel Church, 1145 W. Valencia Mesa Drive, Fullerton 92833.