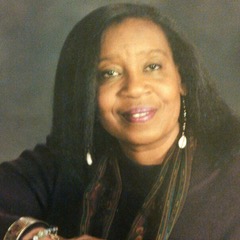 [The Episcopal News] Carmen Elaine "Jetea" Glosson Johnson – a longtime educator and member of the Union of Black Episcopalians – died Oct. 7 at Loma Linda University Medical Center. She was 68 and a resident of Hemet, Calif., where she attended the Episcopal Church of the Good Shepherd.
Memorial service will be Wednesday, Nov. 2, 11 a.m., at Holy Communion Episcopal Church, 1160 W. 141st St., Gardena.
Survivors include her adult sons Wayne A. and Jadili Johnson; her former spouse, Wayne A. Johnson Sr.; father-in-law Clifford E. Johnson; grandchildren Ashlee Montgomery, Darien Jacobs, Jahsaan Johnson, Jakai Johnson, Trenai Thomas, Kimar and Kairee Johnson, and Jaden Brantley; sister, the Rev. Canon Jamesetta Glosson Hammons, and brother, Louis W. Glosson; nieces including LaVerne Houston; nephews, cousins and many friends.
A member of the U.B.E.'s H. Belfield Hannibal Chapter, she joined her family in attending St. Martin's Episcopal Church, Compton, where she enjoyed being a member of the Girl's Friendly Society and participating in youth group activities. She attended local schools and went on to attend the University of Oregon and to graduate with a bachelor of science degree from Cal-State University, Dominguez Hills, where she also began a master's degree.
Her teaching career included assignments at Children's Space, Willowbrook Junior High School, Center for Enriched Studies, Inglewood High School, Sequoia Middle School and Pasadena City College's Independent Living Program. She also taught Black History in English-as-a-Second-Language classes San Jacinto High School and worked with the Youth Commission of the Episcopal Diocese of San Diego.
Later in life Johnson took the name "Jetea," which means "one who fights for those who cannot fight for themselves."