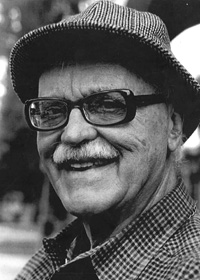 January 2, 1937 – November 12, 2021
The Rev. Harold Frank Knowles II, who began ordained ministry in the Diocese of Los Angeles in 1961, died November 12 at his home in South Pasadena He was 84 and requested private interment and no services.
Upon ordination by Bishop F. Eric Bloy, Knowles served as curate at St. Cross Church, Hermosa Beach, from 1961 through 1967 when he was called as associate rector of St. Mark's, Glendale. He then served St. James, South Pasadena, first as priest-in-charge in 1972-74 and as rector until 1989.
Sponsored for ordination by St. Matthias Church in Whittier, Knowles completed his theological studies at the Church Divinity School of the Pacific in Berkeley, California, having earned a bachelor's degree in English from UCLA. He maintained a lifelong interest in history, with particular focus on the life of President Abraham Lincoln.
Born in 1937 in Chicago, Knowles is survived by a sister, Linda Lu Knowles, and a brother, John, both of Point Richmond, California.