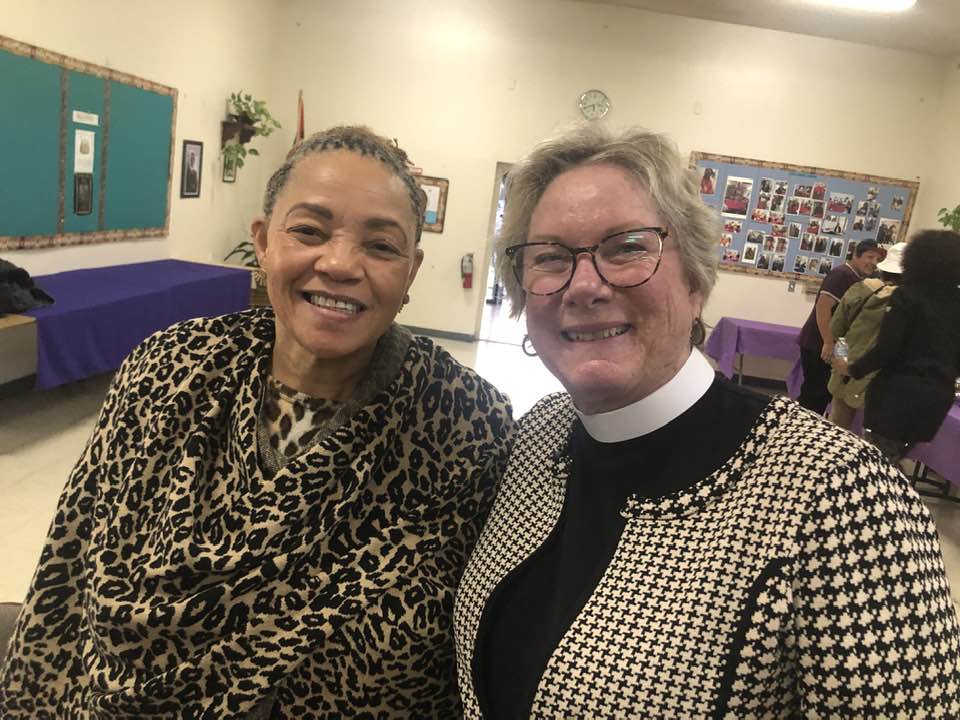 Nearly 80 gathered for dinner and worship this evening at Christ The Good Shepherd Episcopal Church in historic Leimert Park in south Los Angeles for the second in a series of Lenten services of lament, hope, and call to action.
Canon Suzanne Edwards-Acton and the Rev. Guy Leemhuis are first among equals in planning the services. Priest-in-charge the Rev. Judy Baldwin and senior warden Jo Ann Jolly-Blanks were our gracious hosts. Guy preached magnificently.
Planners had also arranged for the multitalented Adrian Dunn of the Colburn School to bring his world-class Adrian Dunn Singers to offer spirited renditions of his own compositions. Their performances were thrilling. I was along to join Canon Suzanne in offering opening greetings.
Sponsored by the Union of Black Episcopalians H. Belfield Hannibal Chapter and the Episcopal Diocese of Los Angeles Program Group on Black Ministry, the Lenten series will continue with evening services, including dinner, at Advent Parish on Los Angeles on Wednesday, March 22 and and St. Timothy's in Compton on March 29. All are welcome!