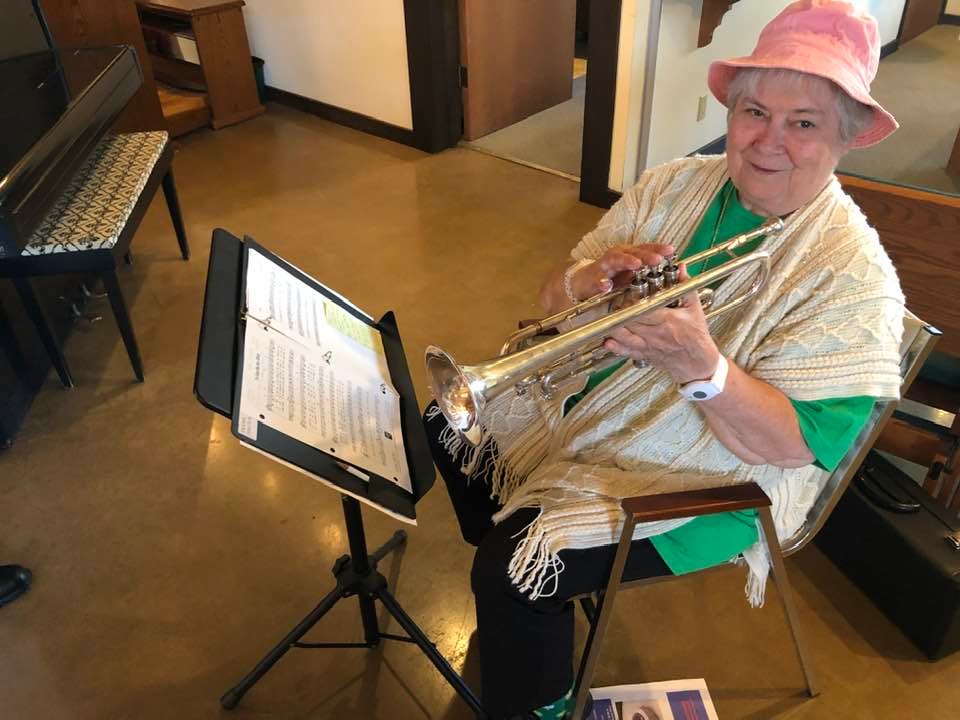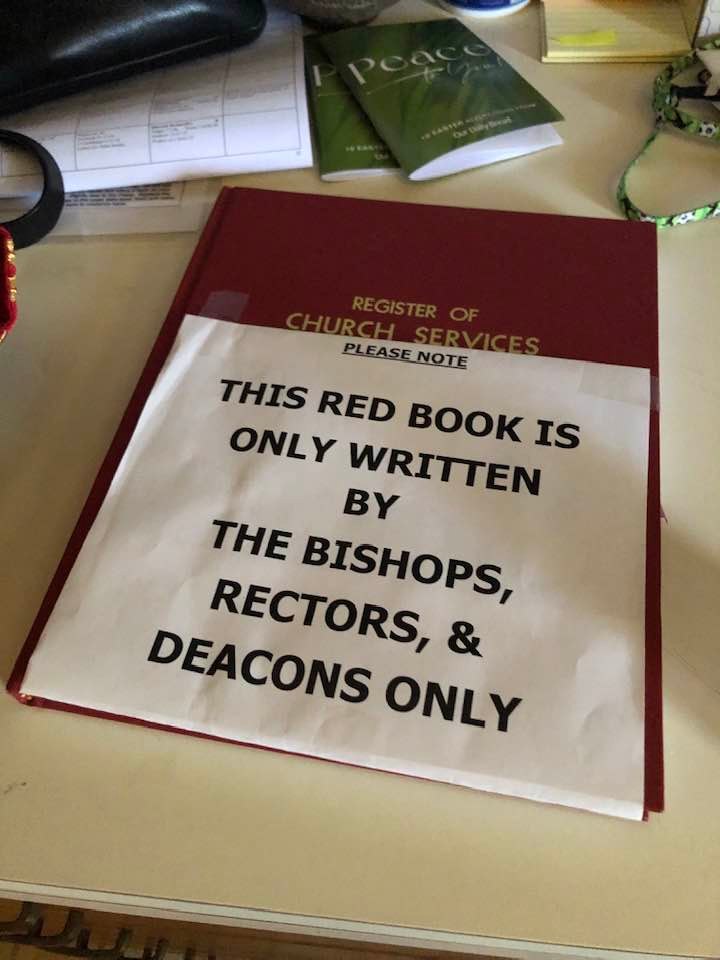 At the Rev. Israel Anchan's lively, long-delayed institution service yesterday afternoon at Christ the King Episcopal Church in Santa Barbara, "e" was for evangelism. Even during the pandemic, he and members have been going out by twos into the neighborhood, leaving fliers on doorsteps about the church and offering to pray for folks. Neighbors have replied with thanks and prayers and the rare plea to cease and desist. At the delicious tri tip and asparagus dinner after the service, I met Matt, who responded by coming to church, from which other good things, in the fulness of time, will emerge.
Thus has it been throughout Israel's ministry. He was called to the Episcopal Diocese of Los Angeles from St. Paul's in Kankakee, a county seat south of Chicago (which stars as the railway hub in Steve Goodman's "City Of New Orleans"). As rector, Israel practiced Sunday school evangelism, reaching out to Black and Hispanic neighborhoods to tell folks not so much about Holy Eucharist for grownups as fun for kids.
Israel said the bishop came one Sunday and found 51 children. "He joked and said there were more people in Sunday school than in church," Israel said. He also has a gift for reconciliation and healing. Not long after his ordination in the Church of South India, his bishop sent him to a church south of Mumbai where the congregation was deeply divided and traumatized. Within a few years, he and the Holy Spirit had calmed the waters.
He stressed evangelism then as well. He always does. Last July the church dedicated a COVID memorial circle to remember those lost in the neighborhood. Non-church members comprised over a third of the 140 people who attended the ceremony.
I was along yesterday to preach, celebrate, and read out the bishop's old-fashioned-sounding letter of institution. The Rev. John Draper was deacon of the mass and kindly assisted as my chaplain as well. In the course of a busy afternoon and evening, I met two members who discerning if they too are called to the Sacred Order of Deacons.
John's former professor at Westmont College, Richard Morrow, was minister of ceremonies. Wardens John Rouse and David Tuohey-Mote, who looks after the church's beautiful gardens, presented Israel with the keys to the church and garden implements, respectively.
Over dinner I had lively conversations with longtime member Robin Denny as well as Israel's spouse, Ruth (they'll celebrate their 35th anniversary on May 26), and their brilliant, delightful children, Mona and Prince, who'd flown in from Alabama (where she is getting a Ph.D in educational neuroscience) and Colorado (where he works as a CPA for a non-profit).
Christ the King programmed good old-timey hymns for the day, backed by its Joyful Noise band, directed by former music director organist Michael Fay, with Eileen Francis on trumpet. As I got up to preach, knowing the racist murders in Buffalo and (as word started to come in) the shootings in Laguna Woods would be heavy on our hearts, and yet wanting to continue in the spirit of celebration, I realized that the sequence hymn was one of Presiding Bishop Michael Curry's favorite's. Noting that, and the shadowy events of our Resurrection day, was all one had to do:
My hope is built on nothing less
Than Jesus's blood and righteousness
I dare not trust the sweetest frame
But wholly lean on Jesus's name
On Christ, the solid rock I stand
All other ground is sinking sand
All other ground is sinking sand.