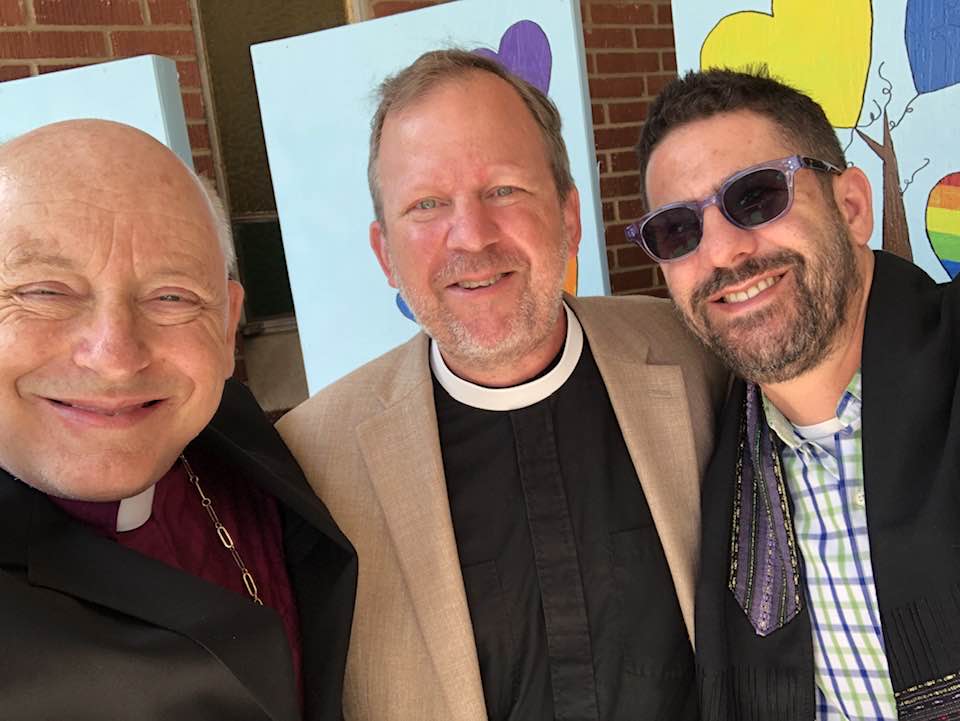 Our society is rich enough that no one should have to sleep on the street or go hungry. There are other problems to solve – such as caring for people when they're addicted or ill instead of putting them on the streets or in jail – but let's start with a blanket and a crust of bread. Everyone with something to eat and a place to lay their head. Call that a bare minimum for a society to be called civilized.
But for our neighbors in Los Angeles County, it's going in the wrong direction. Homelessness is up nine percent. When we learn that a third of our unhoused neighbors are of African descent, but only eight percent of the county's population, that's one grave historic injustice being layered on another. We're going in the wrong direction, and we just can't anymore. We have to say enough is enough. This Independence Day, let's declare our independence from homelessness.
While people of faith don't agree on many things, most agree on two. The purpose of our lives is to be lived out for the sake of others. And sometimes we need a little help to do what God needs us to do for the sake of God's people. That's why I stand with Assembly member Chris Holden and other supporters of SB 567, the Homelessness Prevention Act, which helps landlords do the right thing. When rents are skyrocketing, a sudden job loss or health crisis can be catastrophic. This bill would give tenants more protection by making them harder to evict.
But we need more housing, too, so three more cheers for SB4, which the assembly member has also worked hard on, to make it easier for churches to build affordable housing on their vacant land. SB4 would get people housed faster by cutting state and local red tape. At the Episcopal Diocese of Los Angeles, we've pledged to build affordable housing on 25% of our 133 church campuses, giving 4000-5000 people in six counties places to lay their heads, so we need SB4 now.
Keep people in the housing they have. Build the housing people need. Nobody sleeping on the street. As Mayor Karen Bass says, everyone Inside Safe. That's what a gracious society looks like, and my friends, we can do it if we want to. Thank you and God bless you.
— My remarks and scrapbook this morning from a press conference with Assembly Member Holden at the First Christian Church of Burbank, hosted by the faithful community organizers at La Voice. Other speakers included the Rev. Dr. Najuma Smith Pollard, Pastor Eddie Anderson, Rabbi Joshua Levine Grater, Fr. Brendan Patrick Busse SJ, and Socorro Vasquez, who spoke movingly of being made homeless by eviction. The Rev. Mike Kinman of All Saints Episcopal Church Pasadena was also aboard.