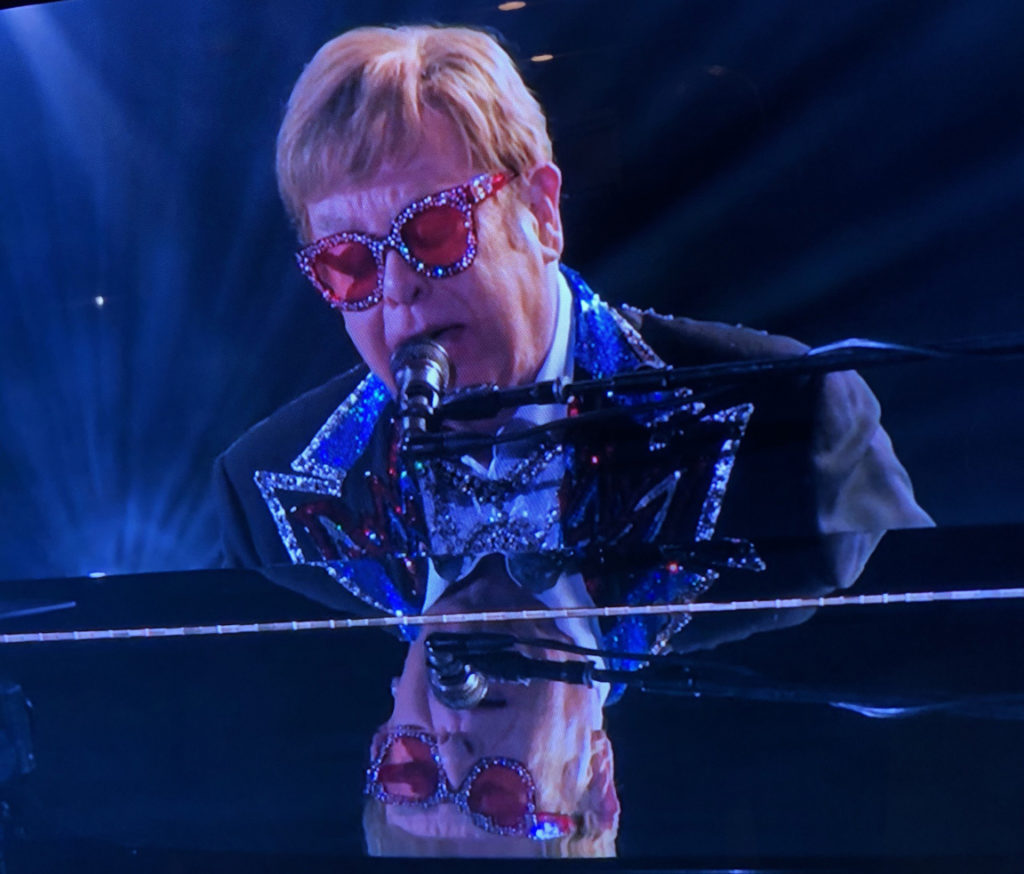 In one endearing Elton John anecdote during tonight's Dodger Stadium show (thank you, Disney+), my life passed before my ears.
He was talking about the last concert of my fellow Detroiter, Aretha Franklin, who sang his "Border Song" at the Episcopal Cathedral of St. John the Divine, NYC, benefiting one of the charities of this giant-hearted piano man. "She blew the roof off the cathedral," he said. This was after he'd graciously acknowledging Robert Hilburn's career-launching review of his famous Troubadour show in 1970 (Hilburn being the longtime Los Angeles Times colleague of my mother who used his vast influence to get me into my first Bruce Springsteen show in 1980).
Besides Elton's songs being the soundtrack of my youth. This is a good, honest rock and roll show, gritty and authentic, with musicians who've worked together for over 50 years. The greatest melodist of his age, Elton is honoring the incredible depth and richness of his catalogue instead of just cranking out the hits. Plenty of piano and guitar solos; nothing packaged and slick about this show.
Brandi Carlile's coming up. Elton's her most important influence. She'll do "Madman Across The Water," I betcha. Praying for "Funeral for a Friend/Love Lies Bleeding." You watching? Got a favorite?