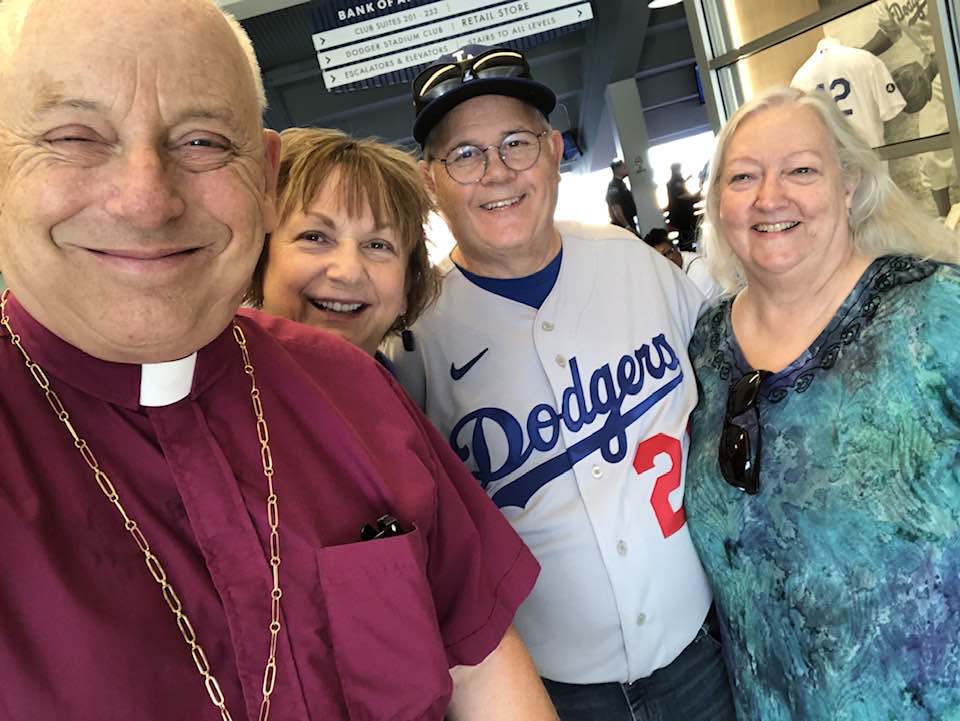 With the NL West clinched, the Los Angeles Dodgers could afford tonight's 11-0 loss to the St. Louis Cardinals. But it was a big win for over 800 members of Episcopal Diocese of Los Angeles missions and parishes, returning to Dodger Stadium for Episcopal Night for the first time since 2019.
The Rev. Canon Greg Larkin, our legendary Canon Baseball, made it happen, as he has for 27 years. He couldn't have picked a better matchup as one-year Dodger Albert Pujols, back in St. Louis for the last season of an historic 21-year career, hit HRs #699 and 700 – much to the delight of St. Louis transplant and former sportswriter the Rev. Mike Kinman, rector of All Saints Church in Pasadena.
I had the privilege of throwing out one of the first pitches to my friend since college, David Eisen, who provides the diocese with peerless legal advice and advised me, after a couple of practices and learning about my first two outings, to be content with getting it over the plate on a bounce. If you weren't there, my pitch was clocked at 88 mph and knocked David's glove off.