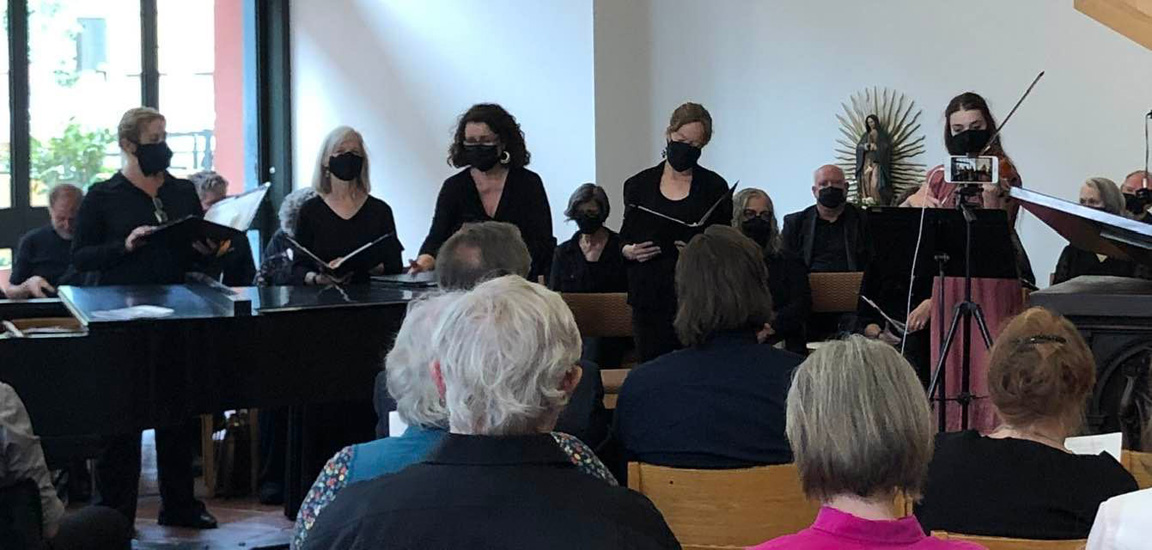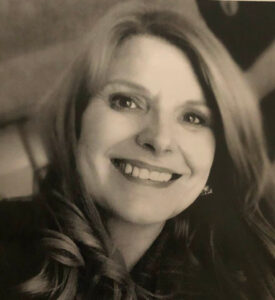 With classical and popular music and readings from poets and writers she loved, family members and friends of mezzo-soprano Christen K. Herman celebrated her life this afternoon at St. Athanasius Episcopal Church, Echo Park at St. Paul's Commons, Echo Park. Christen died in February 2021.
Spouse of the Rev. Peter H Rood, former rector of Holy Nativity Episcopal Church, Westchester – Los Angeles CA, with a passion for baroque and modern works alike, Christen performed with ensembles all over our region, from the Long Beach Opera and Los Angeles Bach Festival to St. John's Cathedral. Peter and her children, Paul Herman and Kaija Hansen, spoke beautifully about Christen before the concert, in which Kaija joined on violin.
Christen's St. John's colleague Ned Tipton helped plan the concert but couldn't attend (COVID required a delay from late 2021), so G. Edward Bruner and Donna M. Di Grazia conducted the 30-voice choir. Rose Chen was pianist.
Nearly filling St. Athanasius, we in the audience were invited to sing along with Joni Michell's " Circle Game," a family favorite, as well as a J.S. Bach chorale. Steve O'Loughlin and Holy Nativity's Slap of Rapture played us out with an Irish jig.