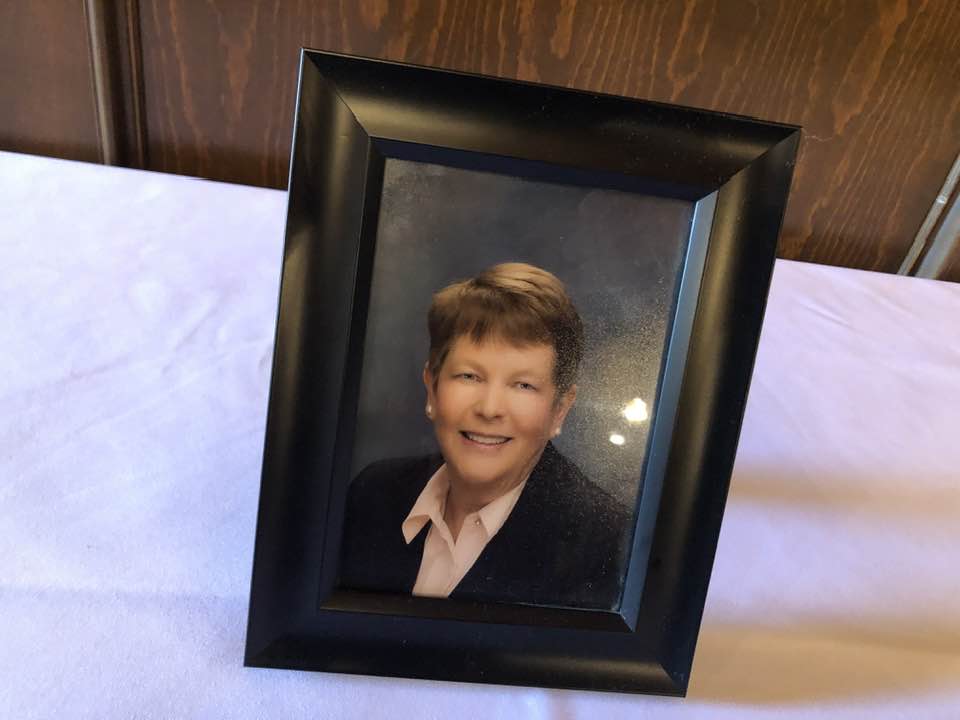 Today's funeral at Trinity Episcopal Church in Redlands for its devoted, reconciliation-driven former senior warden, Nancy Doss, who died last month, was both a celebration of life for Nancy and a family reunion for her husband of 35 years, Tim Doss.
It turns out the Doss family are the stuff of Inland Empire legend. Tim and his 11 siblings, all adopted, are the children of the late Methodist pastor Carl Doss and Helen Doss Reed of Redlands and the subjects of Helen's fifties-era bestseller, "The Family Nobody Wanted." I believe I met at least six of Tim's siblings today. Based on press reports, the number of children, grandchildren, great-grandchildren, and great-great grandchildren proceeding from Carl and Nancy's magnanimity must exceed the century mark by a considerable margin.
By a prior marriage, Tim has three children of his own and three great-grandchildren. Nancy accepted them as her own, and the great cloud of Doss witnesses while she was at it. It helps explain why she was so good with numbers. A retired insurance adjustor and broker, she was the Inland Empire representative on Diocesan Council and one of my inaugural appointees to the Joint Budget Committee, which proposed the first two truly balanced and prudent diocesan budgets in recent memory. Her JBC colleagues Canon Andy Tomat and Charlotte Borst were along today to honor her and sing her praises.
Nancy and Tim met when they were at Redlands High School. They palled around but didn't date. They reconnected after their first marriages ended. Nancy loved everything Redlands — university, orchestra, Bowl, newspaper, community chorus, and all those Dosses.
Cancer came quickly last autumn, and she battled courageously. Writing me two weeks before her death, she said, "I'm so worried about Tim and, is it wrong to say, sad?" Aboard to preach and celebrate, I took that as my text. We were warmly welcomed by Trinity's priest in charge and area dean, the Very Rev. Bill Dunn, ably supported by the Rev. Cecelia Goodman Schroeder. Organized by Canon Jeffrey H Rickard, the Trinity Choir was magnificent as always.
Tim is sad, deeply faithful, and buoyed by all the love in the world. Drafted during high school and sent to Vietnam, he's been accepted for an Honor Flight in May, an all-expenses-paid veterans' pilgrimage to Washington to see the monuments and other sights. Nancy, who loved her European vacations with Tim, had hoped to go. He could take the Doss family instead, but they'd have to charter a second plane.