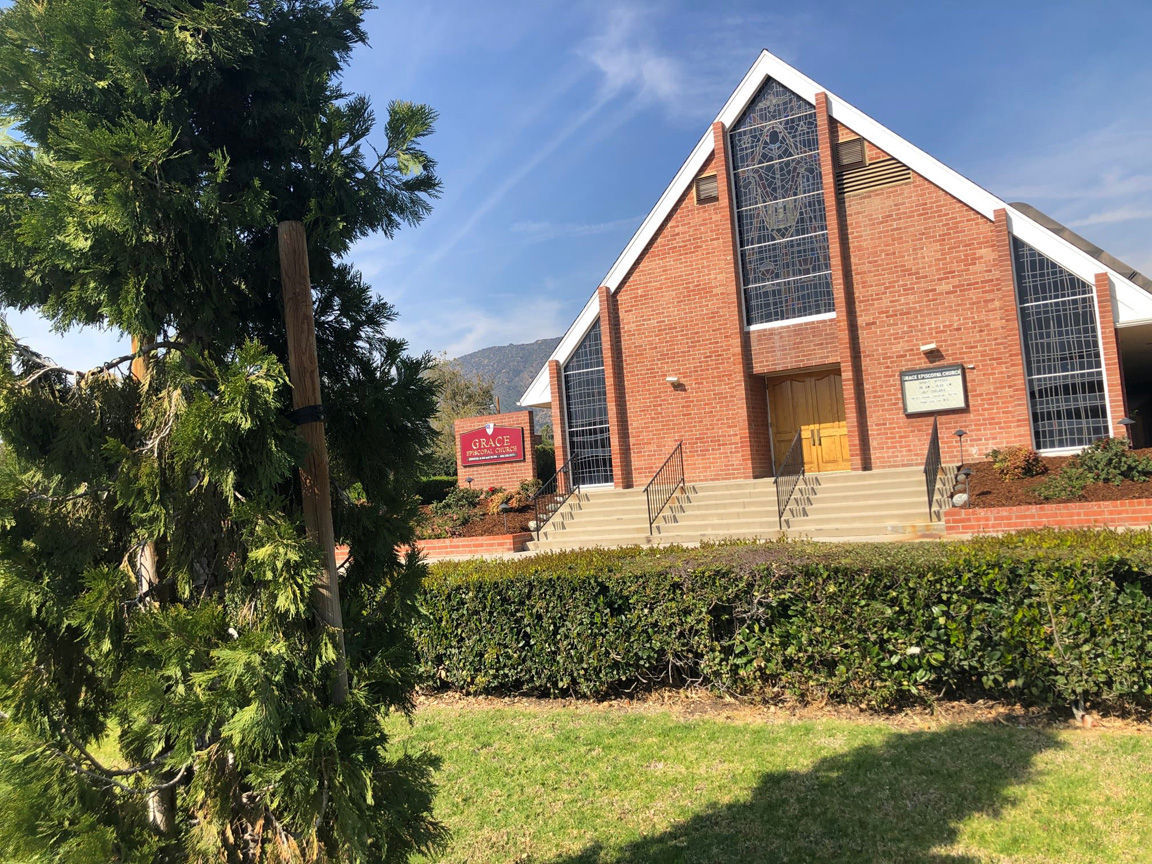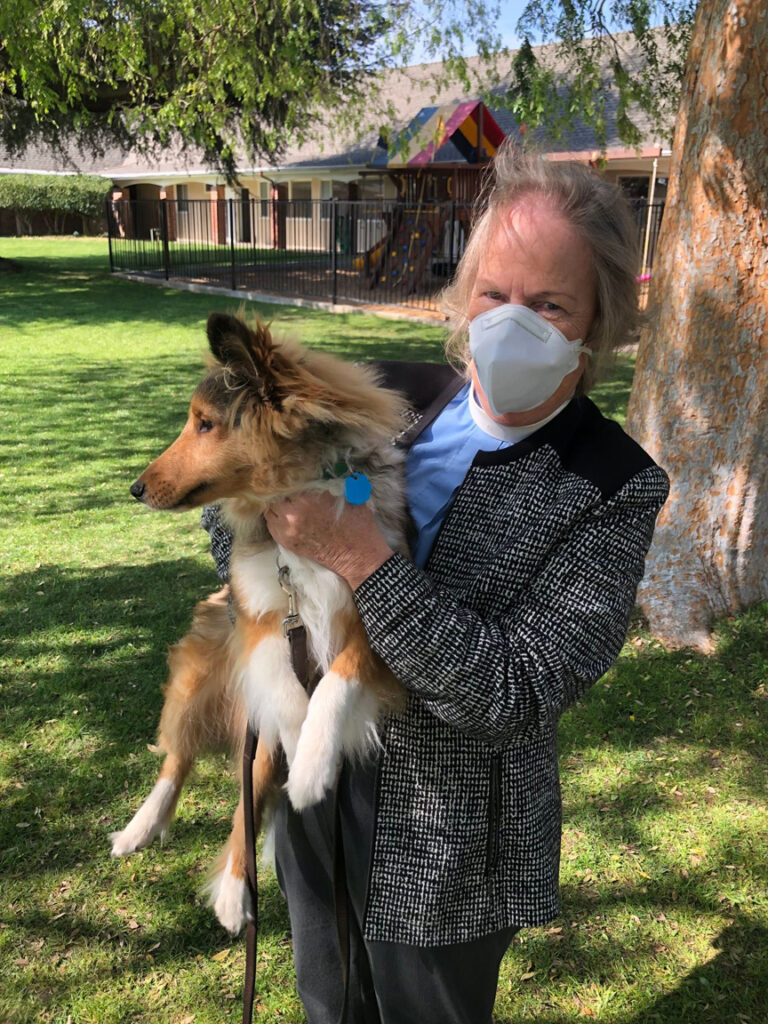 Grace Episcopal Church in Glendora is famous for its music and, these days, its multi-instrumentalist rector of 24 years, the Rev. Susan Scranton. Under choirmaster David Aldrete, the wonderful choir, including my St. Paul's Commons, Echo Park, colleague Canon Janet Kawamoto, was at nearly full force on Sunday, when I was along to preach and celebrate. The longtime organist retired recently, so Susan, a USC graduate school-trained concert pianist, took up the slack for the time being, from the bracing J.S. Bach prelude to all our hymn accompaniments. She even joined the bell choir quartet, directed by her 96-year-old mother, Marilyn.
Grace was melodious all morning and afternoon. High schoolers Patty and Garrett had been waiting since May 2020 to be confirmed. Despite my trying, as I always do, to talk them out of the utterly reckless step of pledging themselves to lives of self-sacrifice for the glory of God and the sake of God's people, they sang their assent in unison. Always a friendly, energetic presence, the Rev. James Seipel, a veteran priest of the diocese, assists at Grace when he's not helping another church through transition times. He intoned the gospel for us beautifully. Jared Anders, a construction company executive who drills the Grace acolytes, didn't miss a note as my chaplain.
Wardens Todd Rice and and Hannah Palpant and the vestry were in harmony during our friendly conversation over lunch. Like almost all our missions and parishes, they're worried about attendance and budgets. But with volunteers this devoted and constructive, and folks laughing and talking and kids running around as we talked, it was hard to be too worried.
Another church may rent space here soon, and they're talking about new ways to spread the word that there's plenty of room for those who want to join the band of Grace. The parish is attuned to its neighborhood, supporting a wide variety of food and housing and other ministries, including the Eating Station, Shepherd's Pantry, Hillsides, and Glendora Church Homes.
I even heard the music of the spheres for a moment when vestry member Bobbi Patterson, mother of confirmand Garrett, took me aside to say that she's the great-granddaughter of my old boss Richard Nixon's legendary Whittier College football coach, Wallace "Chief" Newman.
With her devoted lay leaders, Susan oversees everything with a happy, gathering spirit. Born in Monterey Park, to parents who were married at The Church of Our Saviour in San Gabriel, she was formed at Church of the Transfiguration in Arcadia. Janet Kawamoto was, too. She had moved to Grace and was a vestry member by the time Susan was called as rector. Susan fretted briefly. "Janet's going to remember me when I was 16," she remembers thinking. But not a sour note was sounded, and they and the whole congregation have been singing a pleasing song to God ever since. Read more about gracious Grace here.