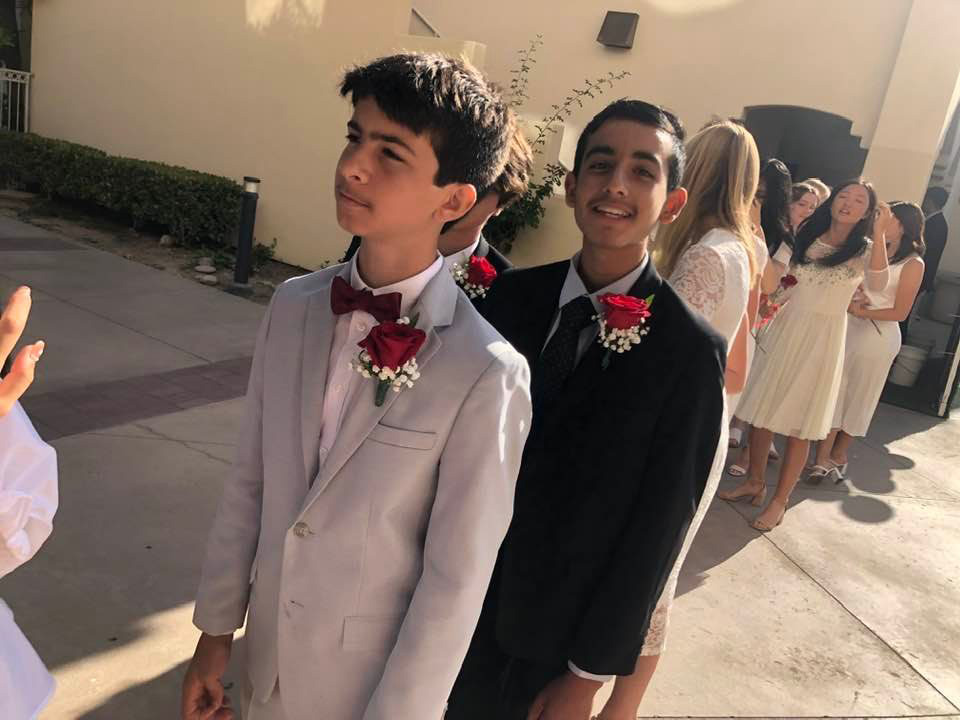 "Why are we like this?" wrote St. John's Episcopal School graduating senior Sienna Sleichter in her poem "The Bluest Of Tables." She was reflecting colorfully on youthful highjinks, including a fourth grade mishap involving a misdirected soccer ball. But the question had existential heft as well, since we all behave like fourth graders on occasion.
This and other works earned her the Bishop John Harvey Taylor Prize for excellence in written and oral communications, which I had the pleasure of helping present at tonight's commencement ceremonies at my old hang in Rancho Santa Margarita, where I was vicar for over 12 years. Middle division principal Sheryll Tello Grogan proudly presided as we sent 51 Cardinals (including at least one whom I'd baptized) off to high school. Chaplain Patti Peebles prayed us in, and the vicar, the Rev. Christopher Potter, offered a moving reflection and benediction.
Head of school Patrick McHonnett and interim head Michael Pratt helped bestow diplomas and honors; and following his thoughtful keynote, Michael picked up his guitar to accompany choir director Lisa Naulls' offering of Dolly Parton's "I Will Always Love You" as a tribute to the class of 2022. As always, Gary Toops, whose Festival Singers, Orange County CA are a St John Chrysostom Church stalwart, did the honors on organ.