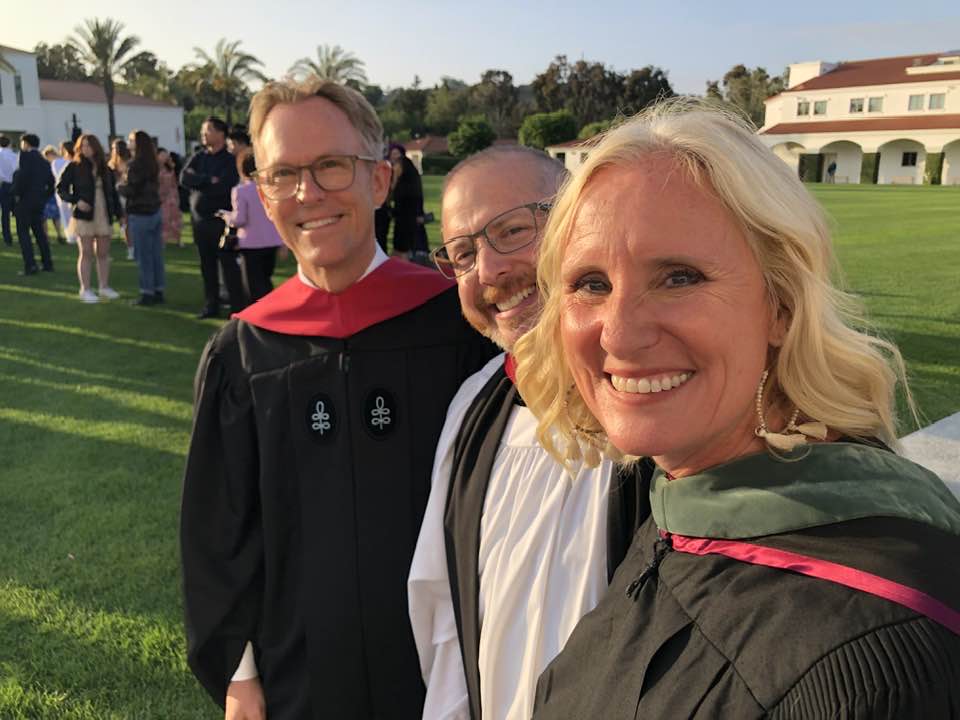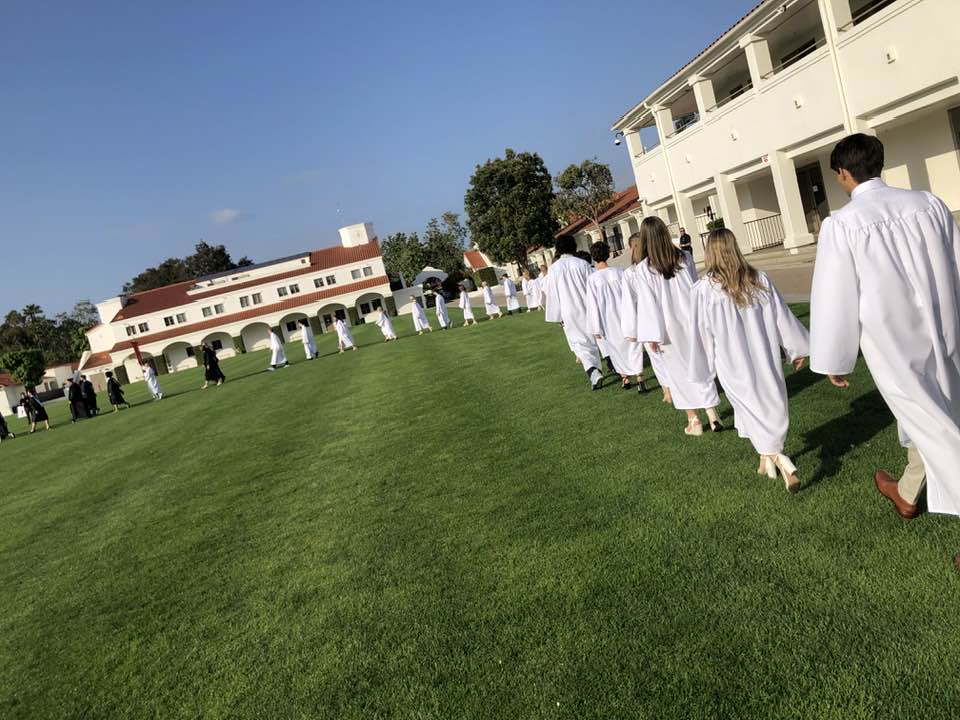 What a joy to head down to St. Margaret's Episcopal School in San Juan Capistrano Friday evening, as I do every June, to address 113 graduating seniors, their families and friends, and all of my St. Margaret's colleagues (I'm board chair) as commencement activities got underway with a sun-dappled baccalaureate service on spacious Chalmers Field.
We're bidding farewell to beloved ten-year head of school William N. Moseley and welcoming his successor, Jeneen Graham, now finishing her duties as beloved upper school principal. Paul Westhead is wrapping up five years (they were rocky; he was rock steady) as volunteer foundation president, to be succeeded by Dana Sullivan (baptized, she told me, at All Saints Episcopal Church Pasadena before her family moved to Orange County). As always it was a blessing to be with the school's devoted partner, the Rev. Canon Robert Edwards, longtime rector of St Margaret of Scotland Episcopal Church, and his colleagues the Revs. Earl Gibson, James Livingston, and Vienna McCarthy. Will's longtime adjutant, Claire Frahm, cheerfully saw to each detail as usual.
This was the St. Margaret's class whose school shut down the spring of their freshmen year. I had a hard act to follow in salutatorian Kian M. Vargo, who counseled classmates to say yes to every new experience they're offered, especially as undergraduates, and not to be too discouraged by setbacks (Kian having gone from struggling with math during middle school to a graduating GPA of 4.65).
Another senior, William F. Peffer, served as a lector and read a passage from St. Paul about gentleness and graciousness as Christian virtues. My other duty, before offering a benediction and then repairing to Canon Rob and Michelle's home for a festive post-baccalaureate dinner party, featuring the best view in town, was presenting William with the Bishop's Spirituality Award, when he was praised for manifesting those same Pauline gifts.