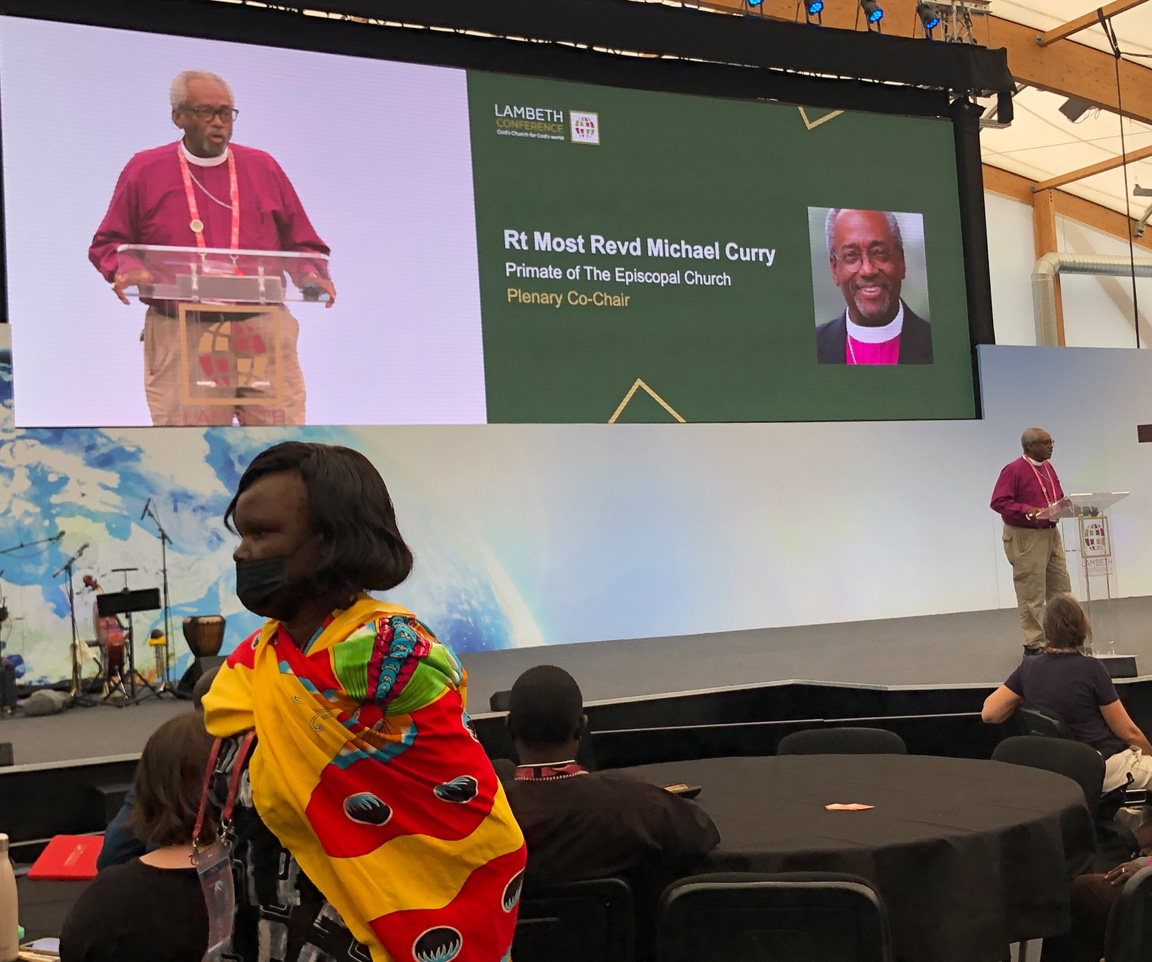 My The Lambeth Conference album for Friday. When Presiding Bishop Michael B. Curry finally hit the stage to introduce a keynote speaker (he was part of the team working on the all-important issue of intentional discipleship), you could feel the energy mount. He had about three minutes, but he preached the gospel, like he always does, in word and deed. Which is, as a matter of fact, is intentional discipleship.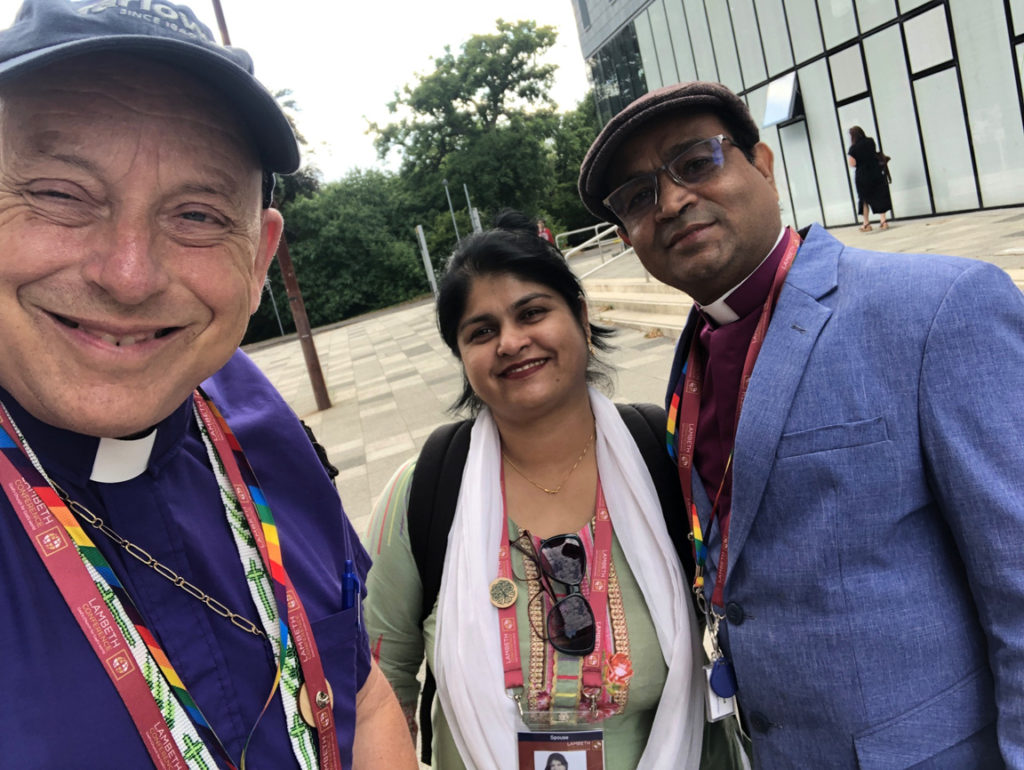 With Bishop Hemmen Halder of Bangladesh and his spouse, Jessica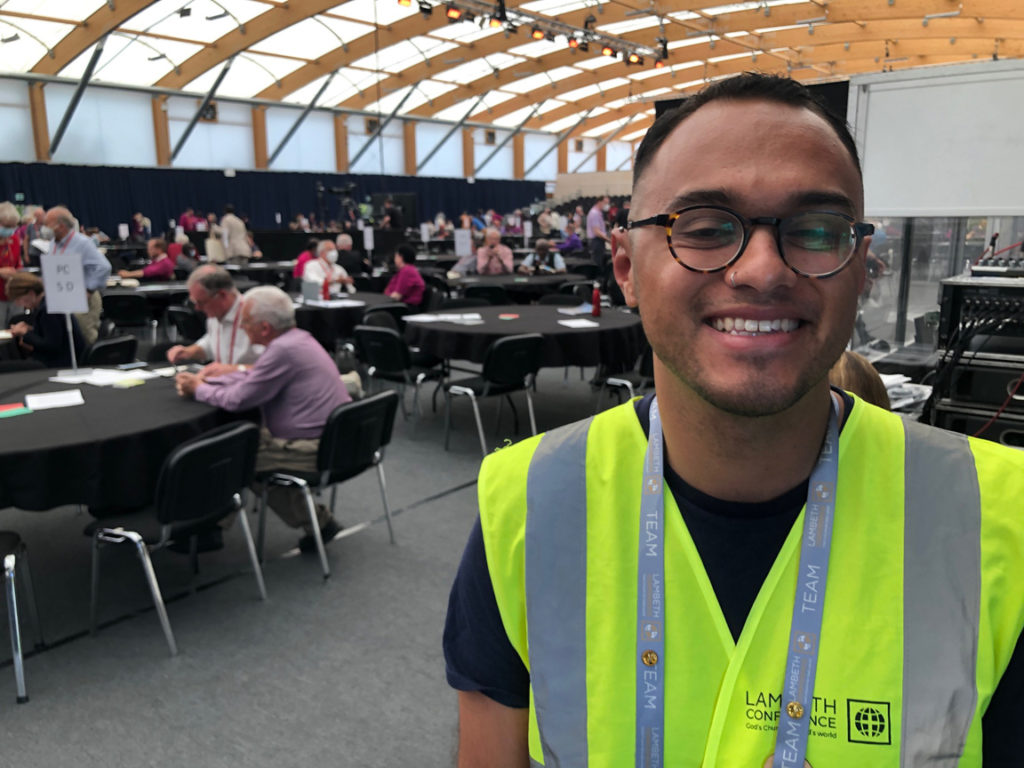 The Rev. Ryan Macias, who has worked hard throughout the conference and is looking forward to a retreat at Canterbury Cathedral for volunteers on Tuesday and Wednesdays, co-led by, wait for it, the archbishop of Canterbury.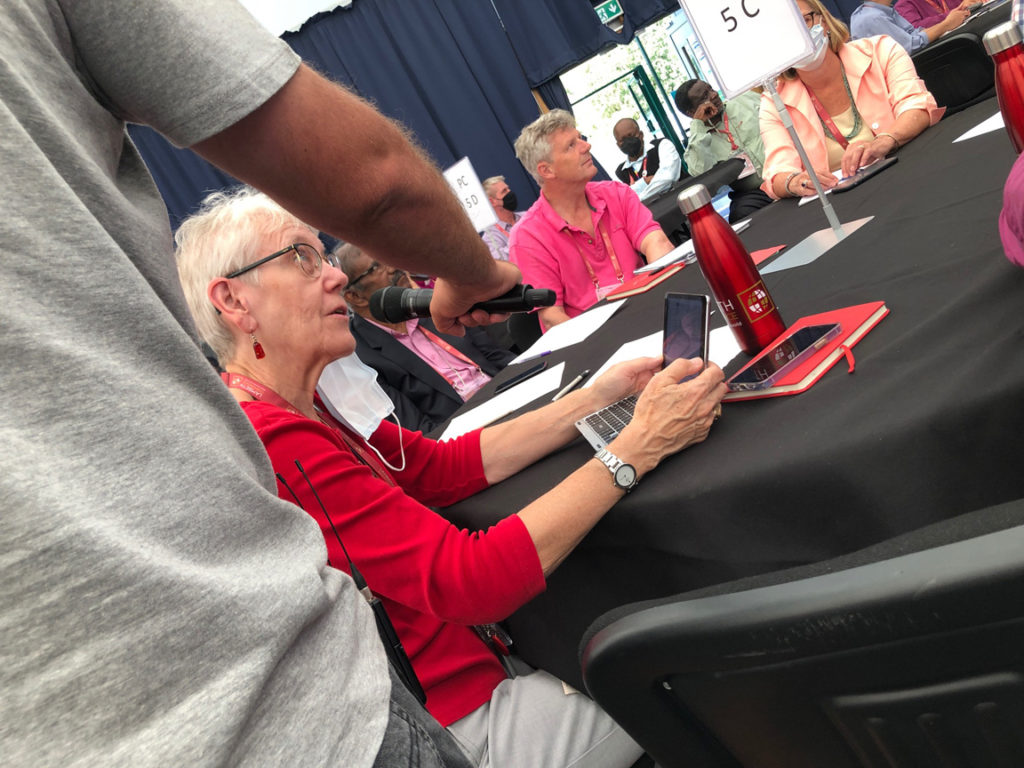 The Most Rev. Linda Nicholls, primate of Canada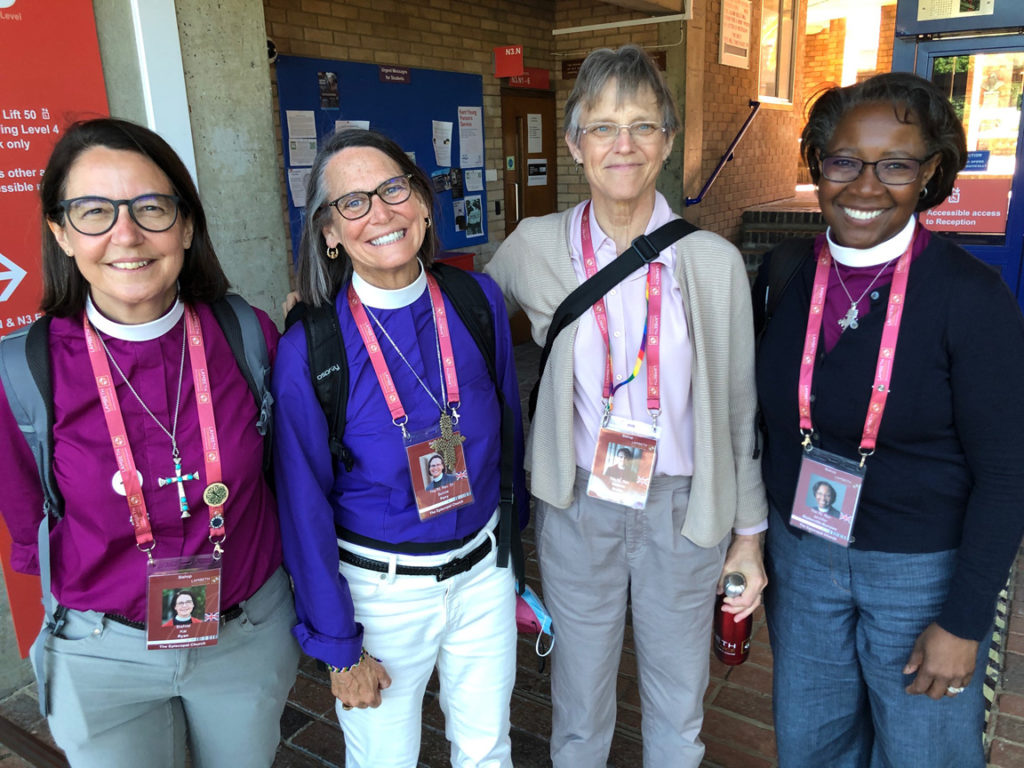 Bishops Kai Ryan, Bonnie A. Perry, Mariann Edgar Budde, and Jennifer Baskerville-Burrows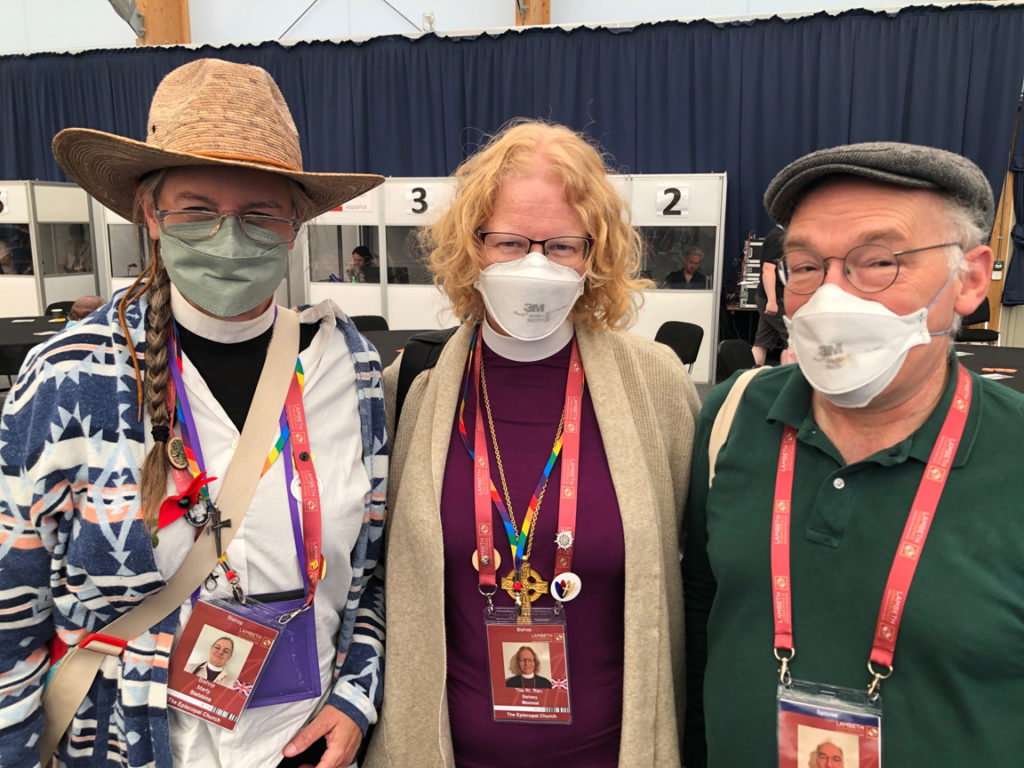 Bishops Marty Stebbins and Betsey Hawley Monnot and the Rev. Michael Monnot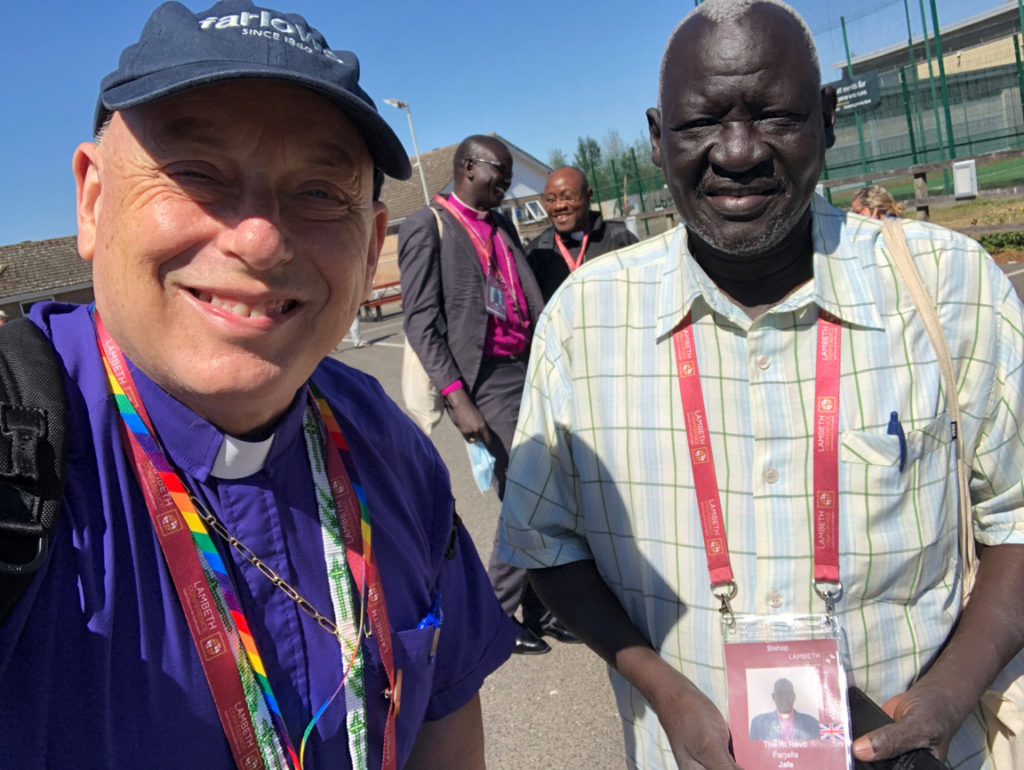 With the Rt. Rev. Farjalla Jafa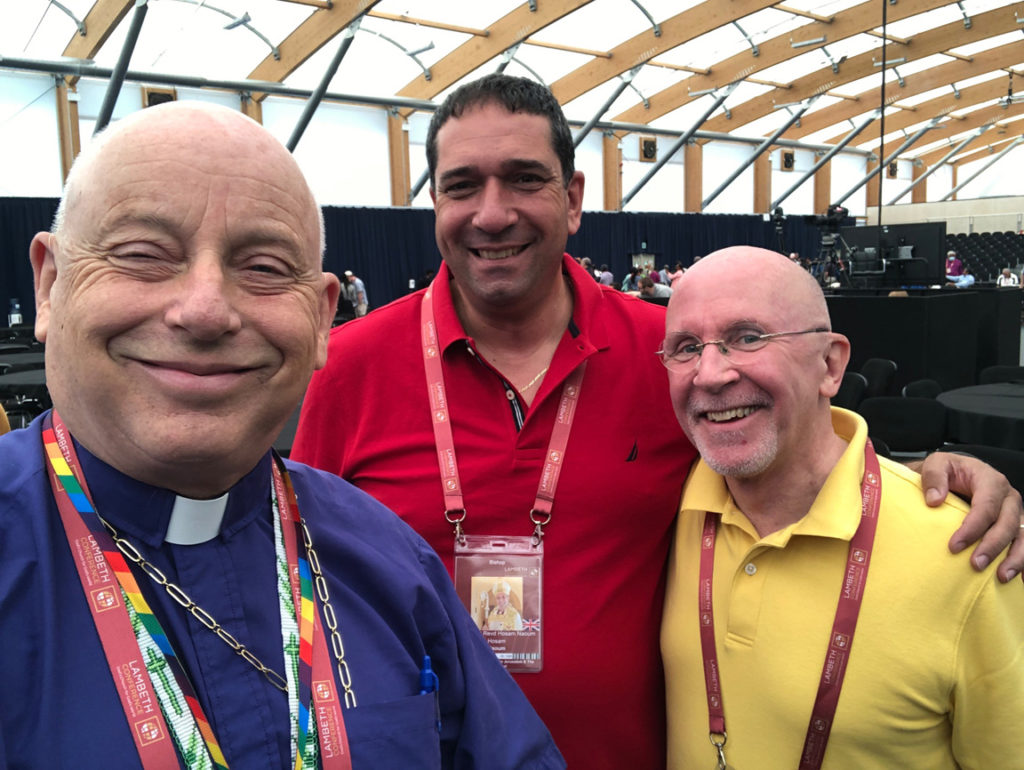 With two-bishop Israel and Palestine think tank the Most Rev. Hosam Rafa Naoum and the Rt. Rev. Peter Eaton. For extra credit, which of us would have to switch places to be the Romanian flag?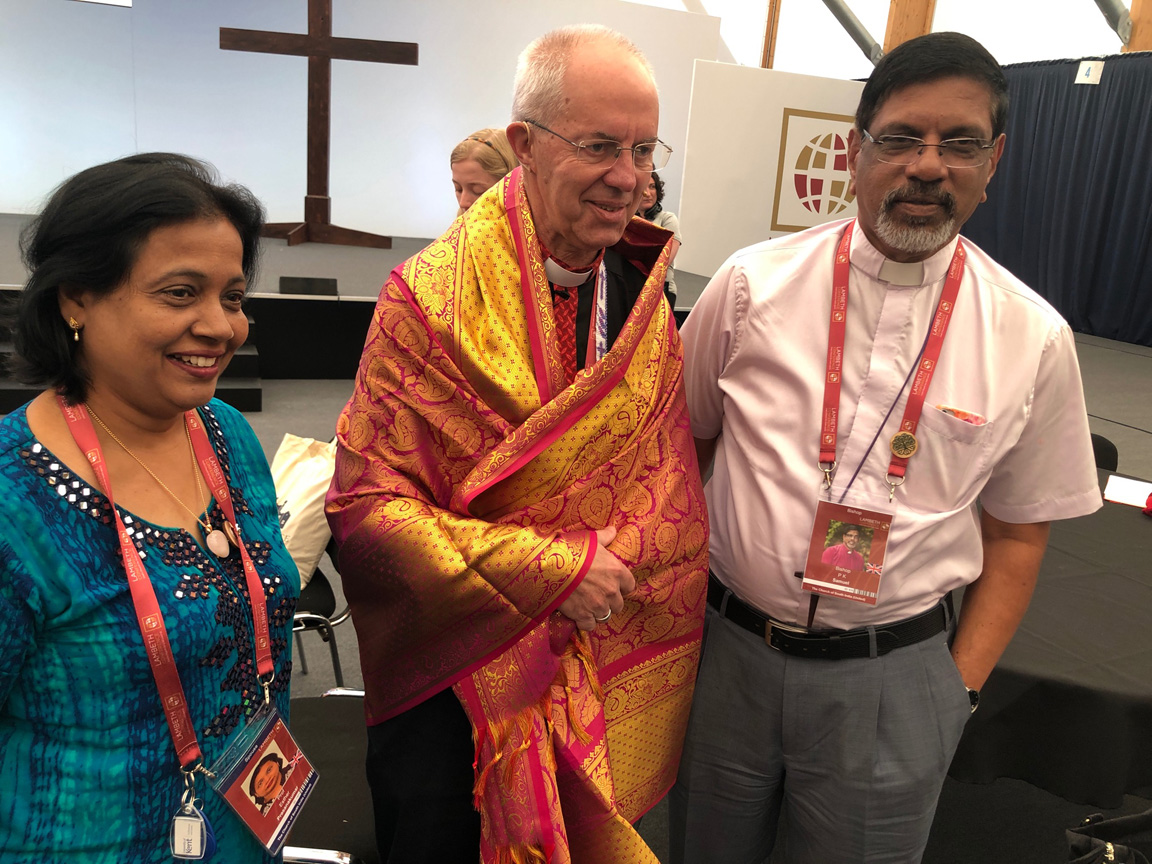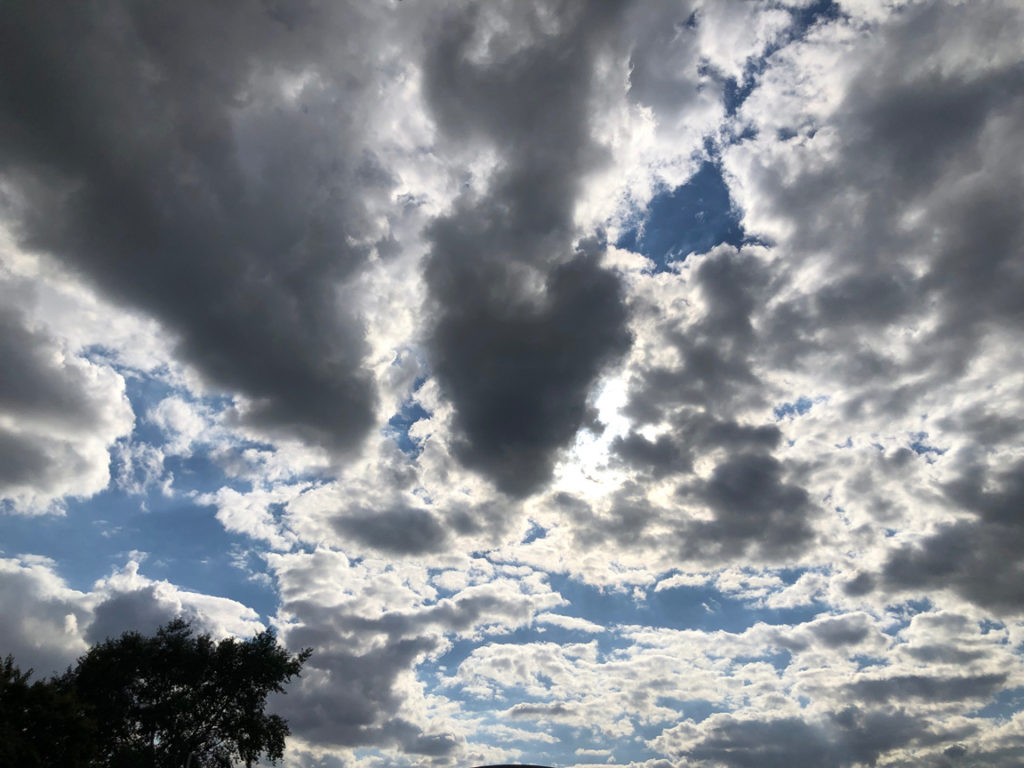 The Lambeth Conference venue one sky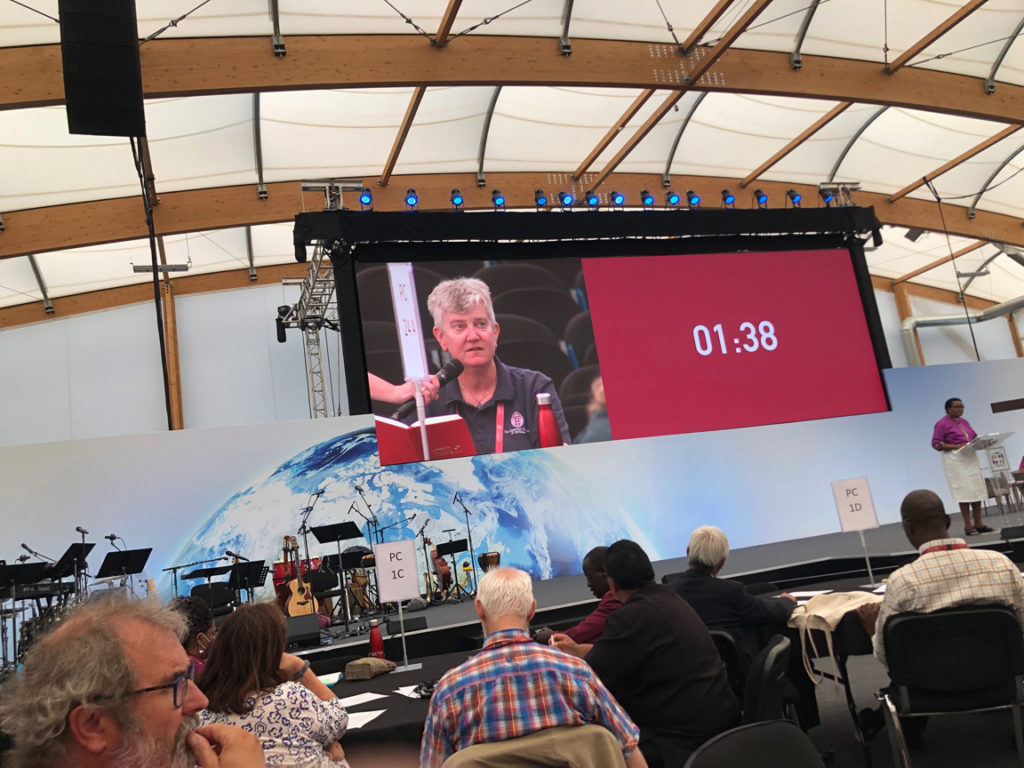 My classmate the Rt. Rev. Gretchen M Rehberg of Spokane, reporting for her table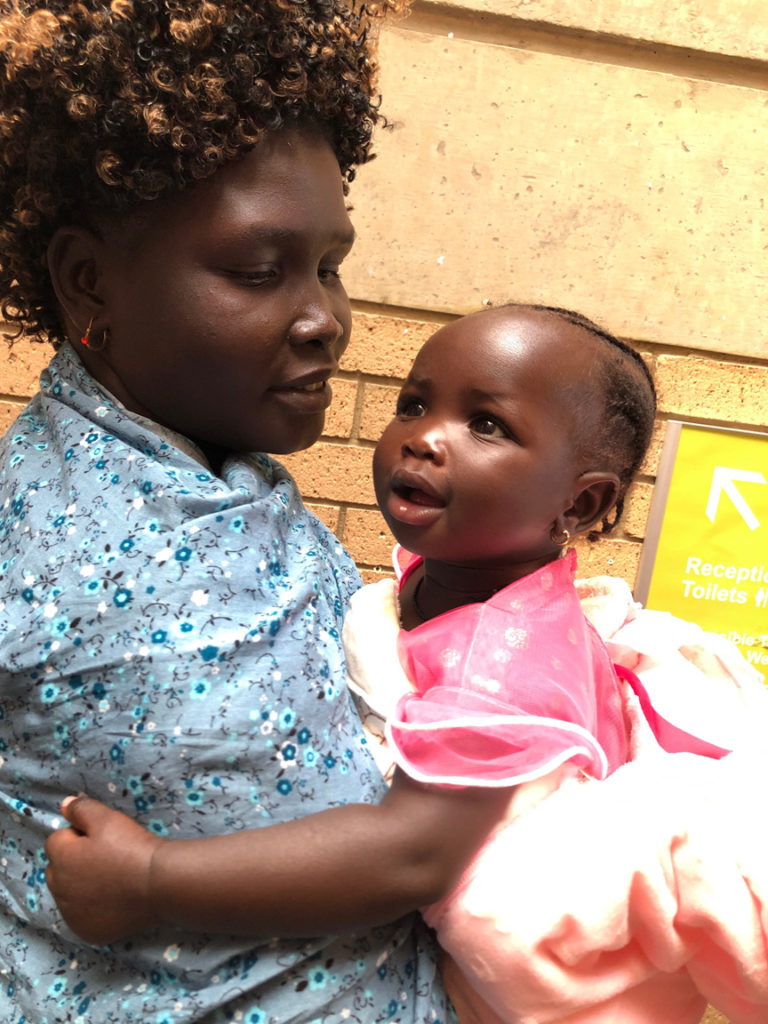 My first Lambeth baby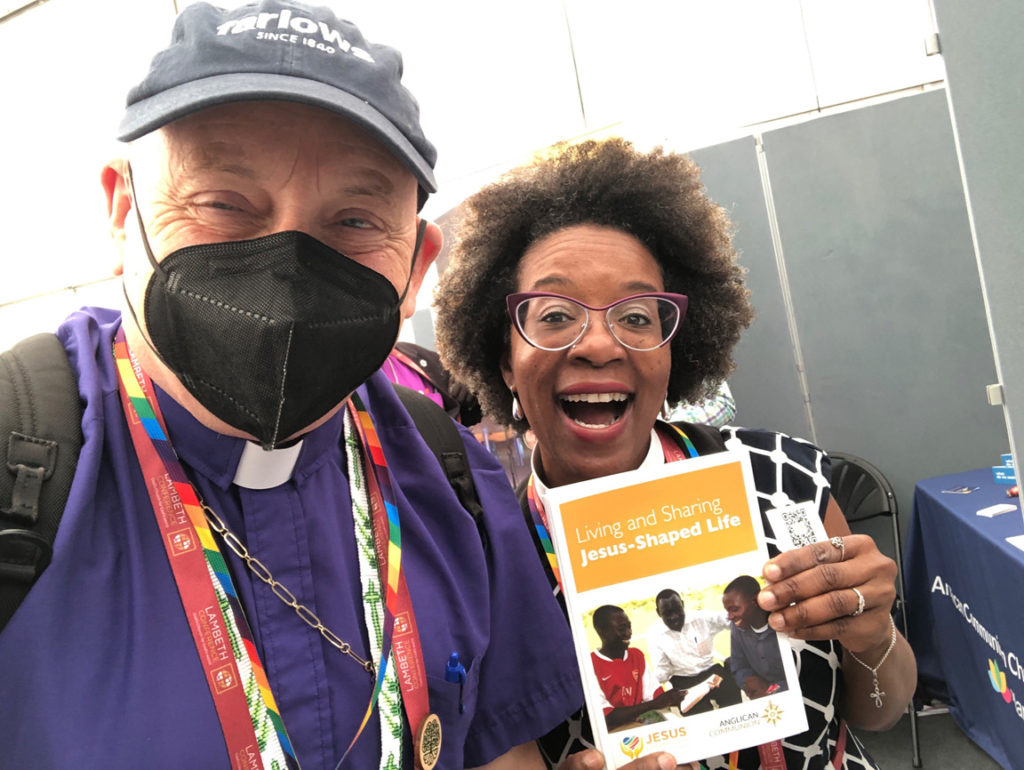 With the amazing the Rev. Canon Stephanie Spellers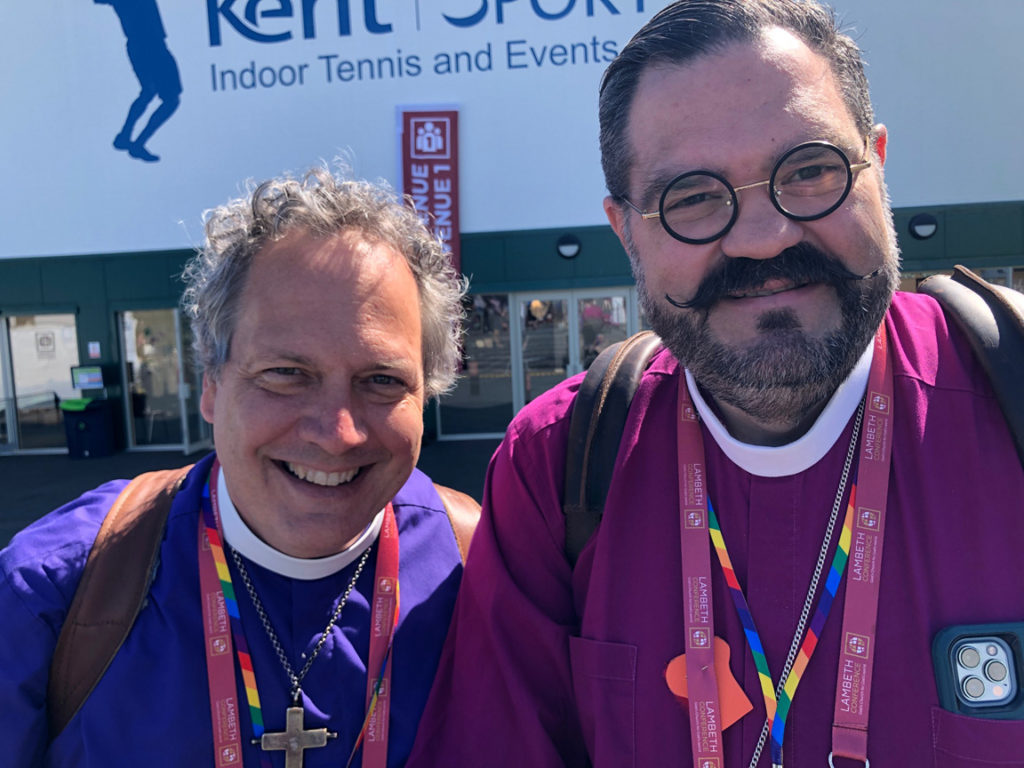 Bishops Frank Logue (the finest photographer in the worldwide Anglican Communion) and William Cliff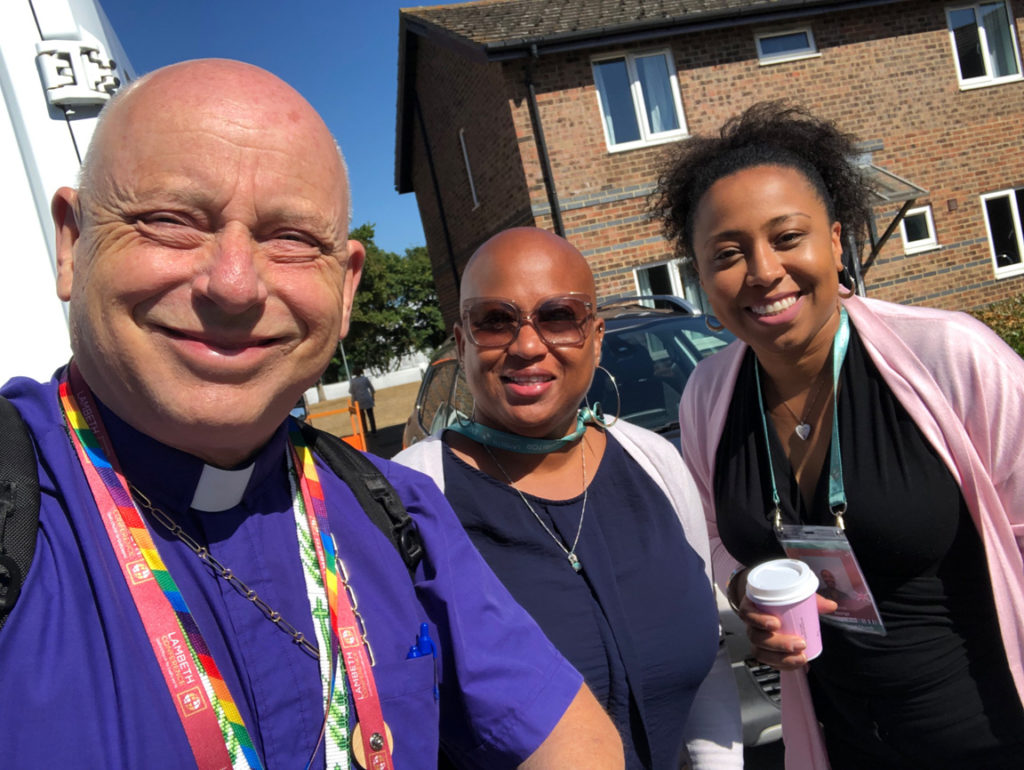 With the dynamic duo, brain trust of Presiding Bishop Michael B. Curry, Sharon Jones and Ednice Baerga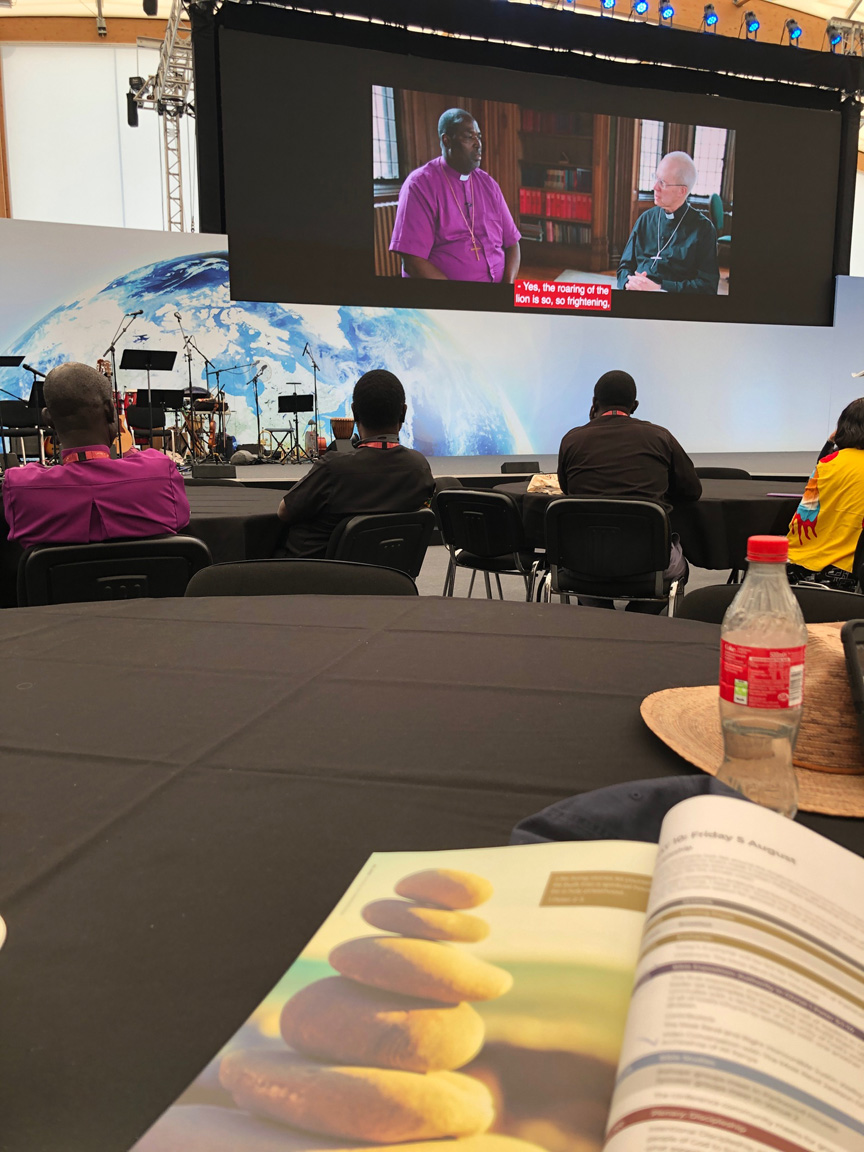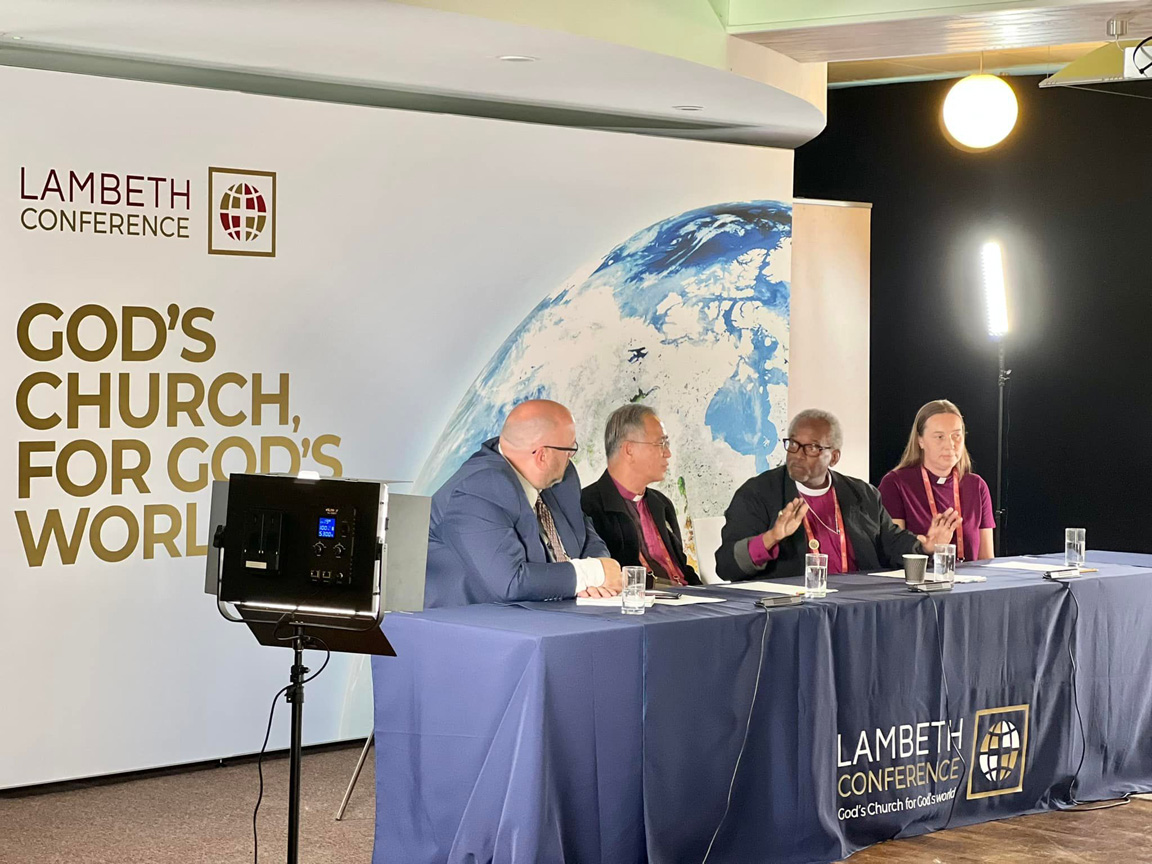 It's been a busy and long day for Presiding Bishop Michael B. Curry. He ended the day as a panelist on today's Press Conference, wrapping up a full day on the theme "Discipleship."
Bishop Michael's comment, "We must mind and close the gap……when we look like Jesus the world will pay attention", caught my attention.
In answering, "what are you taking home from the Lambeth Conference?", Bishop Michael shared that he's heard so much about love at this Lambeth Conference – much more than he's ever heard at any meeting of this kind. Bishop Michael credited the Archbishop of Canterbury for setting the tone for this.
It's been a great day.