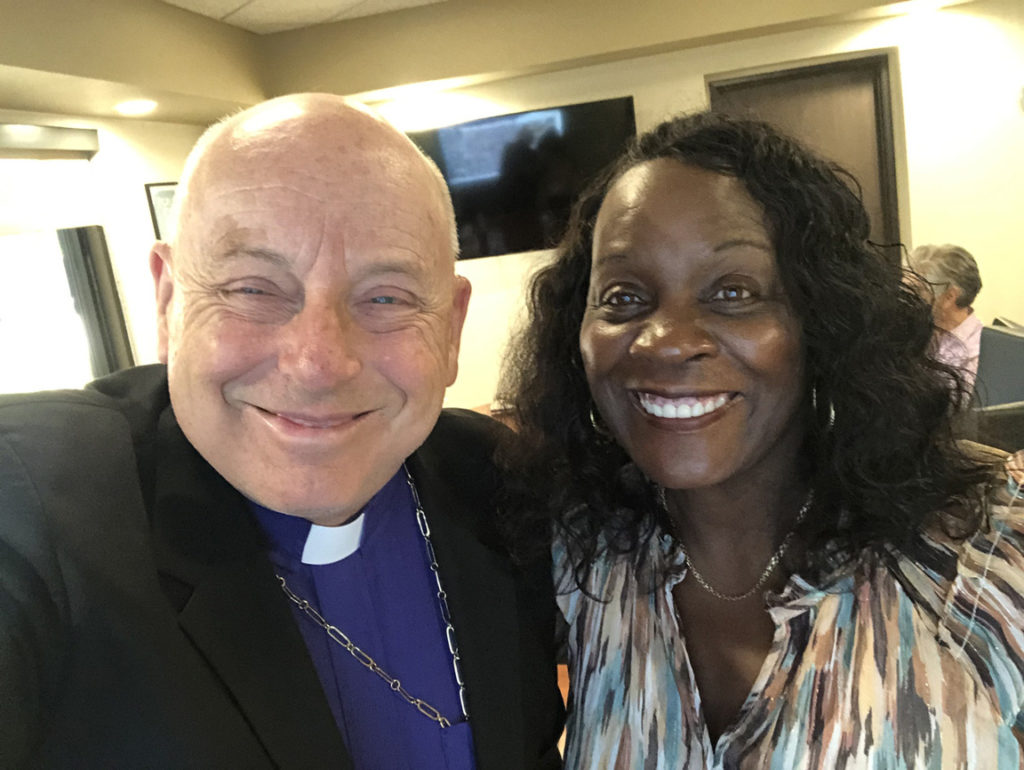 A former political consultant, community organizer, banker, and city of Upland official, Compton-born Acquanetta Warren is in her fourth term as the elected mayor of Fontana, a predominantly blue-collar city of 220,000 in San Bernardino County. She's one of the most admired and celebrated municipal officials in the state. It was an honor to spend an hour with her and her colleagues at city hall today, co-visioning about the future of The Episcopal Church in the city she serves with such energy and vision.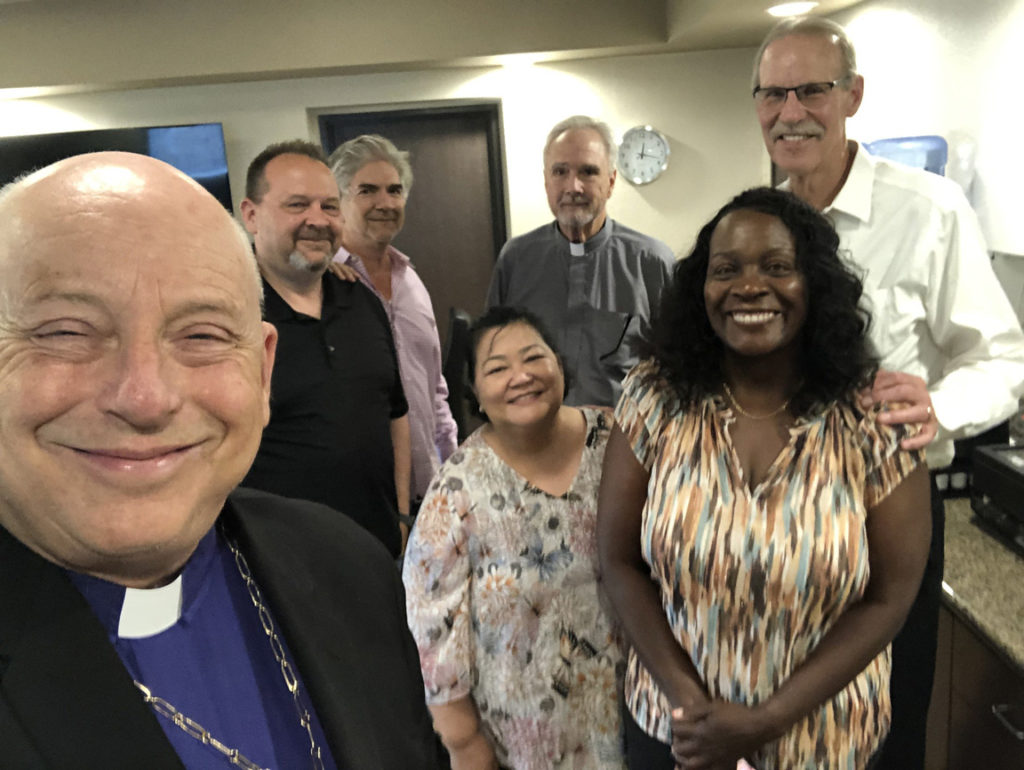 Fontana is home to St. Luke's Ministry Center, where the Rev. Jim Maronde, a psychologist, provides spiritual oversight for several 12-step groups, including Narcotics Anonymous, that meet at the church, which no longer offers Sunday worship. Along with Fontana resident Canon Clare Zabala-Bangao, who oversees our Episcopal Diocese of Los Angeles missions and ministry centers, Fr. Jim and I exchanged ideas with the mayor, deputy city manager Phil Burum, and senior pastor Dan Carroll of Water of Life Community Church, whose 30,000 congregants support outreach ministries all over the world and also right at home in Fontana, especially to the unhoused, food insecure, mentally ill, and addicted.
My friend and colleague housing expert Steve PonTell, who worships at Water of Life along with Mayor Warren, arranged our Fontana summit. Our goal is to keep an Episcopal footprint in Fontana, which is still growing, while supporting and even expanding Fr. Jim's ministry and providing affordable housing for our neighbors. The one-acre site could accommodate work force housing for city workers, affordable housing for seniors, sober living residences, or shelter and support for those recently emancipated from foster care.
Clare, Jim, and I left with our heads full of ideas and feeling grateful that Fontana's open for business (the mayor's slogan) — and that the Rev. Michael S. Bell, our housing czar, will soon be on board and Fontana-bound.