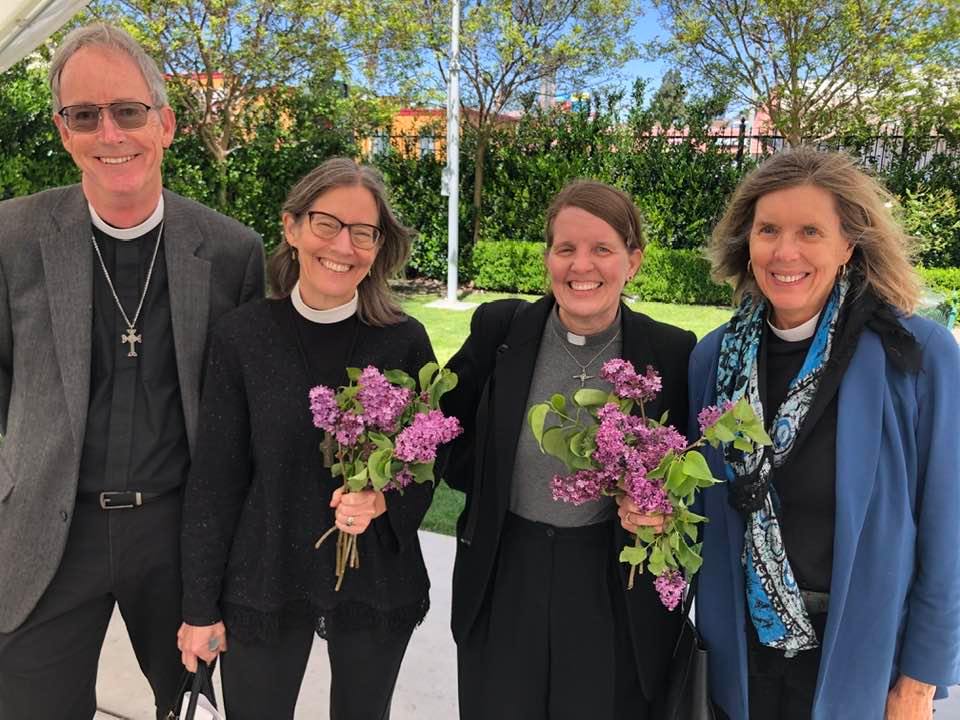 My album from this morning's annual (one may hope again) renewal of vows for Episcopal Diocese of Los Angeles bishops, deacons, and priests at St. John's Cathedral in Los Angeles. We last did it in Holy Week 2019.
Co-deans and rectors the Very Rev. Canons Daniel Ade and Mark Kowalewski and their colleagues saw to every detail, from inviting us early for meditation and fellowship in our beautiful cathedral to arranging a tasty lunch afterward in the garden.
You can watch the whole service, where the Rev. Canon Melissa McCarthy was celebrant and I preacher, here.