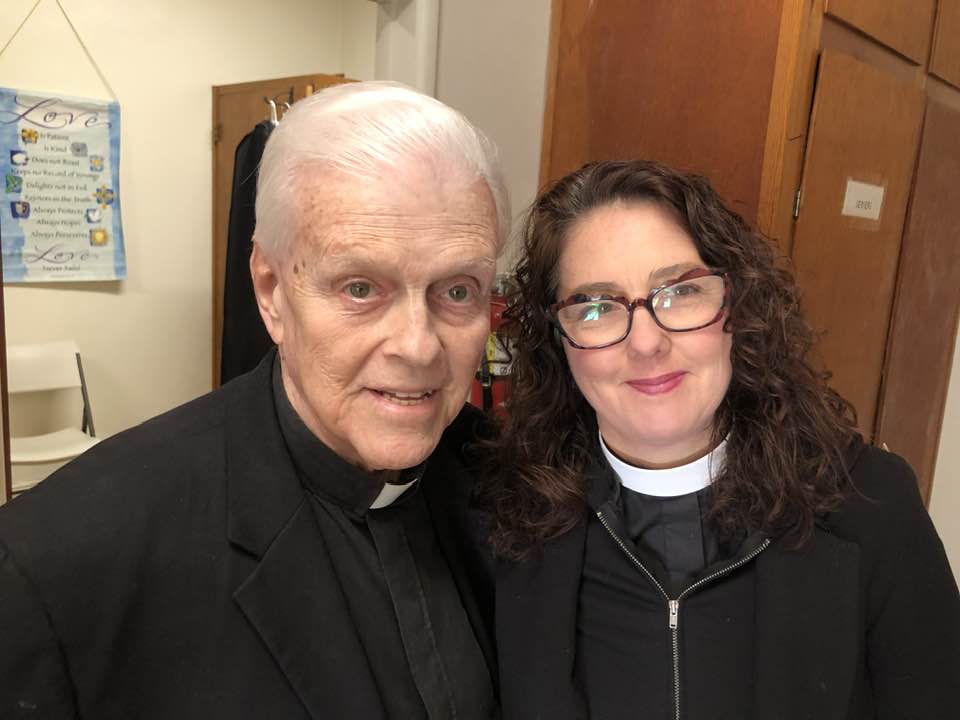 As I prepared to visit St. Peter's Episcopal Church – Rialto, CA on Sunday, I planned to say that it was good to be back after over two years. Good thing I checked first. As it turned out, my October 2020 visitation was a Zoom morning prayer service conducted by the then-bishop in charge, the Rt. Rev. Samuel Azariah. During those pandemic days, I'd gotten no closer to Rialto than our family room in Pasadena.
And yet I could easily have been persuaded that I'd driven out that morning and met in the church office with bishop's warden Stan Hobbs, to talk about his ideas for housing or some other ministry on the nearly three-acre grounds. I learned Sunday that Angie, the oldest member of St. Peter's, died late last year. Didn't we sit together in the parish hall back in 2020 and share a cup of coffee as she told me about joining the church during the Johnson administration? Yet coffee hour had been on Zoom, too.
The mind plays little tricks on us, little riddles to solve
The Holy Spirit gives us visions, their meaning to resolve.
Here endeth the only bit from my sermon that rhymed. Recalling a visit that was and yet wasn't proved helpful as we explored Matthew's account of the Transfiguration, when the church's namesake and Jesus's other friends glimpsed him bathed in heavenly light and consulting with his prophetic precursors Moses and Elijah. The New Testament suggests Peter was the source. Skeptics would have scoffed. But don't you dare tell me that my little epiphanies didn't come from the mind of God. Peter's no doubt sustained him through the shame of his denials and the pain of persecution and martyrdom.
Whether encountered in two or three dimensions, the hearty, faithful people of St. Peter's make a strong impression, beginning with their priest in charge, the Rev. Dr. Jennifer Hughes, a history professor and renowned expert on religion and spirituality in Latin America, especially Mexico. With colleagues at three other UC campuses, she's recently received a $1 million grant to study the impact of California's missions on indigenous peoples, at one stage working with Bishop David O'Connell, whose tragic death on Saturday night had just been reported.
After Jennifer and I had presided as the Holy Spirit came down and received Shelley into The Episcopal Church, assisted by the Rev. Jay Tillett, who the busy priest in charge says is her rock, there really was a tasty lunch in the parish hall. I really did sit with warden Stan to talk about building housing or some other project on the gorgeous St. Peter's campus. Kris and Brian Smith, a powerhouse couple of consultants, shared their expert insights. Before I left, people's warden John Healey, a professional drummer, therefore a rock star, gave me a tour of the meditative garden he designed and built, every rock, he said, carried in for the sake of Jesus's rock Peter.