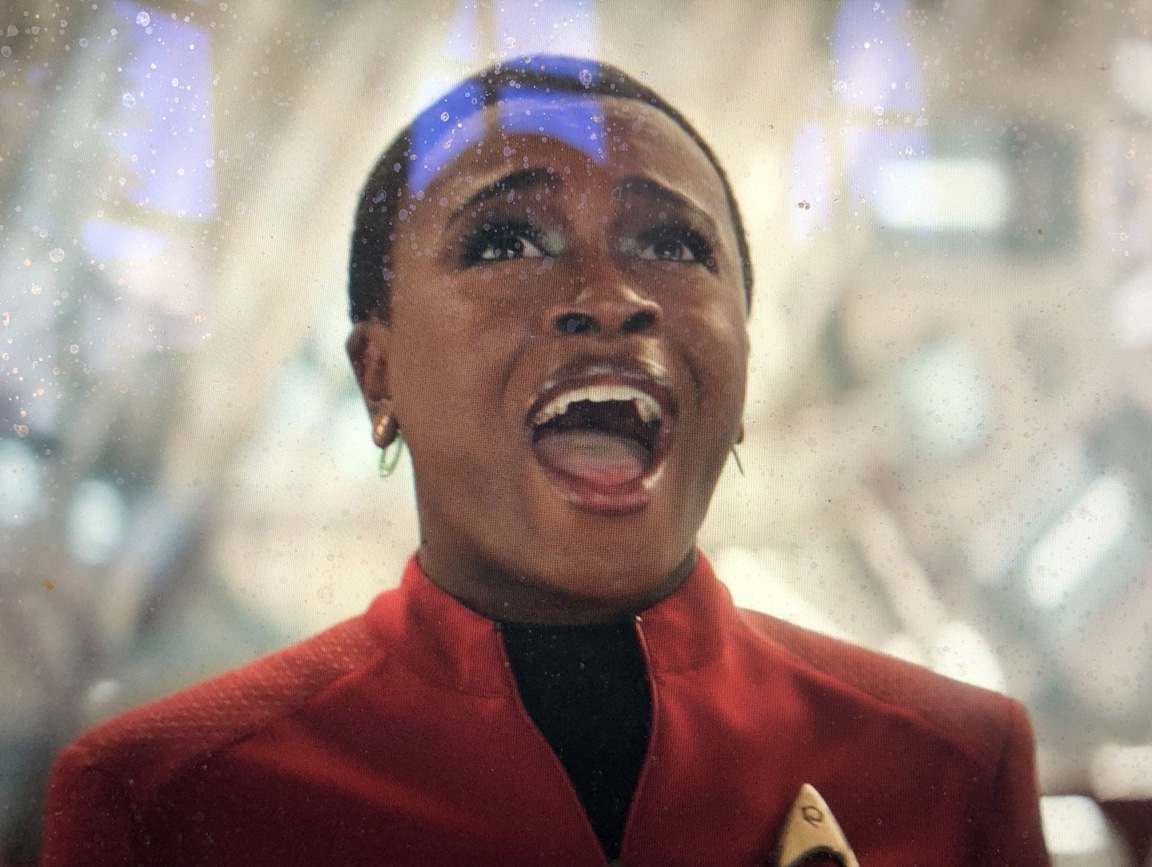 This week Star Trek went where it's never gone before these nearly 60 years — excellence in musical theater.
In "Subspace Rhapsody," Thursday's new episode of "Strange New Worlds," a pre-Captain Kirk series on Paramount+, energy projected by one of those weird space anomalies the USS Enterprise is always encountering makes crew members burst into song and over-disclose in rhyme whenever they're feeling strong emotion.
Episco-Pals Mary Druesedow Harrell and Donald R. Harrell are family friends of actor Anson Mount, who plays skipper Christopher Pike. By confessing their anxieties and passions, Pike and other crew members endanger shipboard security, requiring a fake science fix for the fake science crisis and bringing the curtain down on Roddenberry and Hammerstein all too quickly. The solos, duets, and dance numbers are beautifully done and loads of fun.
Already a Grammy winner and Tony nominee for their work in "Jagged Little Pill" on Broadway, Celia Rose Gooding is the third act showstopper as Kenya-born communications officer Nyota Uhura. The late Nichelle Nichols made history as Uhura in the original series. We've since learned that Uhura lost her parents and brother in an accident, leaving her younger self feeling alone and sometimes short on confidence.
Gooding's performance is epic — one of the greatest moments I've ever seen on TV. If there's a heart in Hollywood, we'll be seeing Celia's face again at the Emmys next year. Kudos as well to the episode's lyricists and composers. Write this, AI:
I absorb all the pain
I hear everyone's voice
Calling my name
Building systems
I strengthen ties that bind
So no one has to be alone
How come everywhere that I go
I'm solo
Am I at my best unaccompanied
My whole life has been "fix this" and "save you"
I'll light the path
And keep us connected