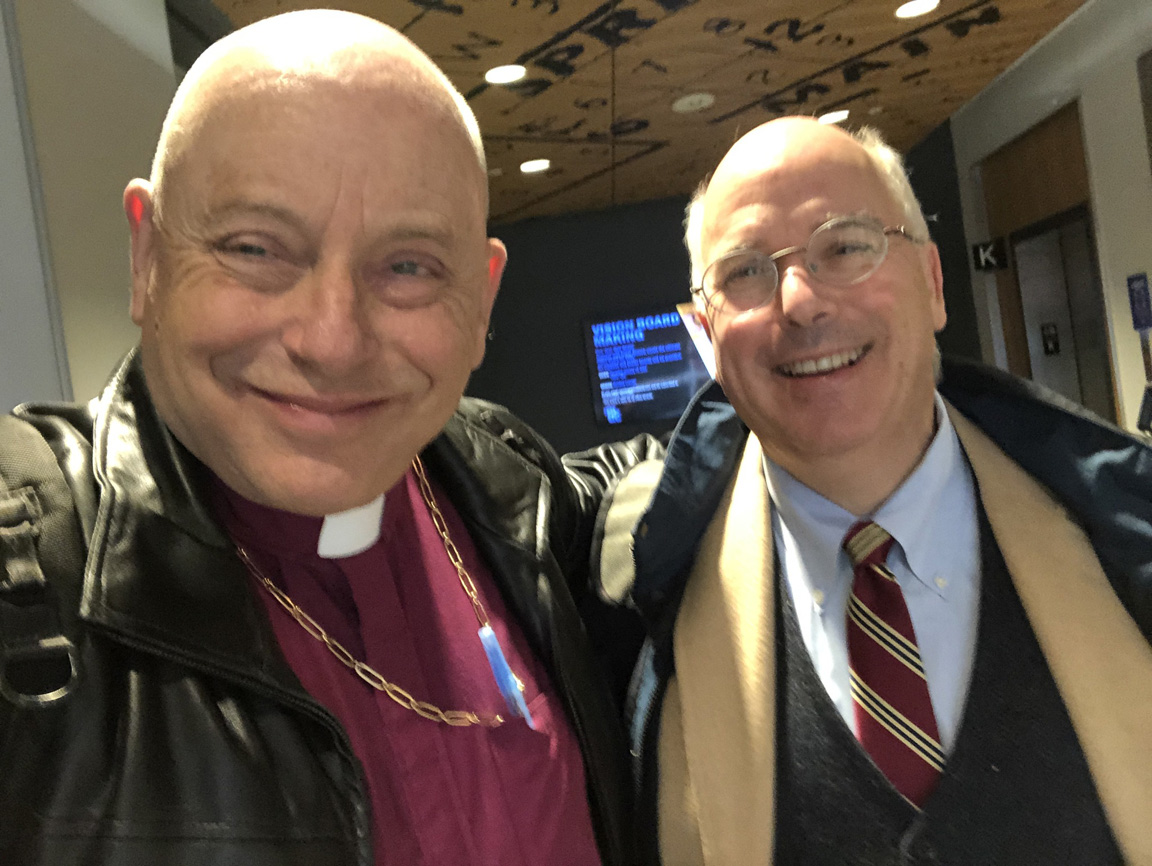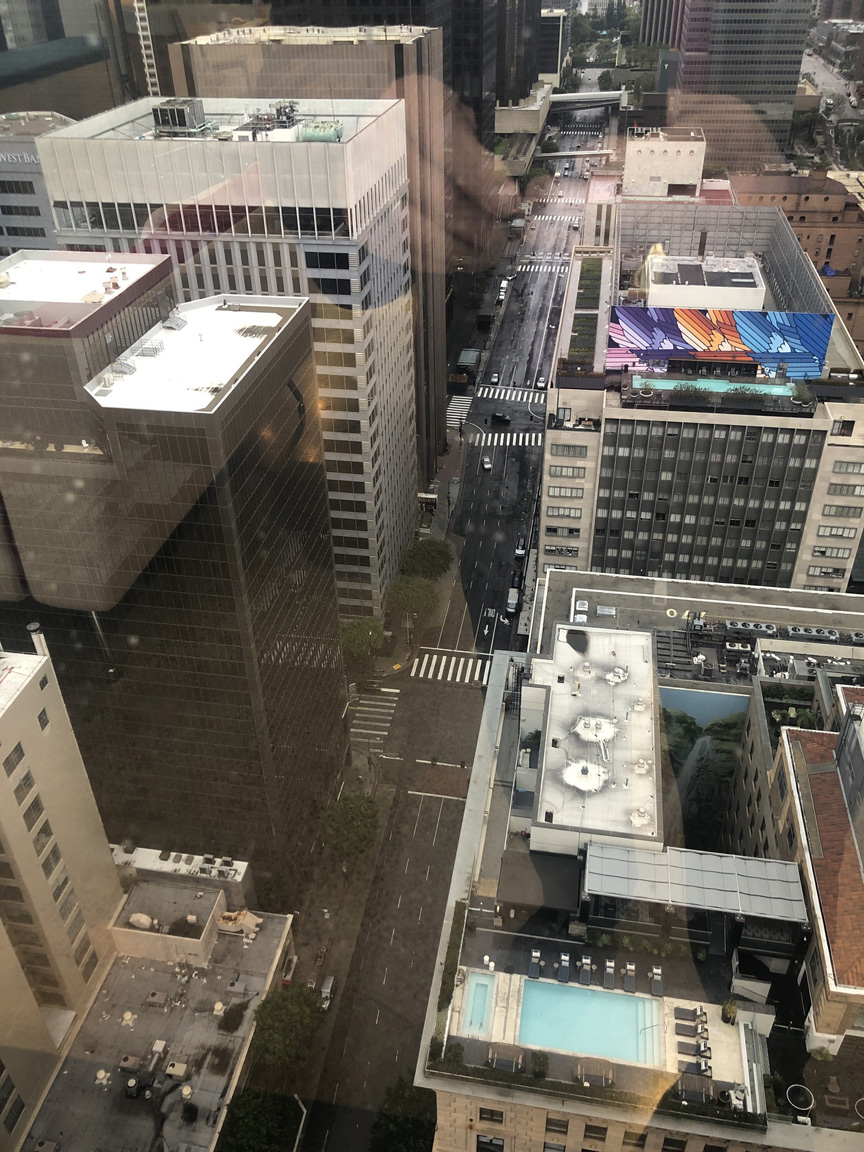 A couple of wonderful 12th day of Christmas gifts on Thursday.
First, a chance to meet downtown, in an actual office, with the hardest working volunteer treasurer in Christendom, Canon Andy Tomat, to talk with experts on building affordable housing on church campuses. Especially with the rain, the morning had a dystopian feel. At 700 S. Flower St., you're assigned your own individual elevator. Behold the view of Flower St. at 9:30 a.m. There's a car there somewhere.
Things warmed up quickly when I arrived at St. Paul's Commons, Echo Park. Colleague Julie Kelly, who spent Christmas with family in Belize, brought Kathy Hannigan O'Connor and me a bottle of Marie Sharp's habanero sauce, said to be the most popular in the world. At 82, Marie and her family still make it themselves, in the Stand Creek region of southeast Belize.