By EN staff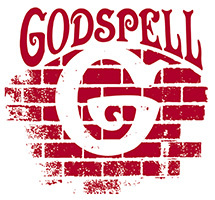 Bishop John Harvey Taylor has announced a special production next month of the beloved Broadway musical Godspell to raise funds for various diocesan ministries. The professional, semi-staged production will be performed in downtown Los Angeles at the Colburn School's Zipper Hall on Saturday, Sept. 8, and in Santa Barbara at Trinity Church on Sunday, Sept. 9.
Godspell features a parade of beloved songs in an eclectic range of styles, including "Day by Day, "Prepare Ye the Way of the Lord," "Learn Your Lessons Well," "All for the Best," "All Good Gifts," "Turn Back, O Man" and "By My Side." In the show, a small group of people helps Jesus tell parables by using a wide variety of games, and storytelling techniques, with a hefty dose of comic timing. As the action dissolves hauntingly into the Last Supper and the Crucifixion, Jesus' messages of kindness, tolerance and love come vibrantly to life.
More information is available at www.BishopsConcert.org. For sponsorship opportunities, contact the Rev. Lorenzo Lebrija, development officer, at 213.480.2040.