Veterans' Day Chapel service at St. Martin's in the Fields Episcopal School in Winnetka took on a meaning close to home as students honored their friend Joshua Cullins, an LAPD officer and Marine who was killed in Afghanistan two weeks ago.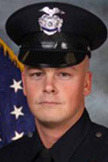 Older brother to a current St. Martin's seventh grader, Cullins had made many trips to classrooms at the school to the students about both the LAPD and the Marines, and had been their pen-pal in Afghanistan.
His public memorial service was at the Cathedral of Our Lady of the Angeles last week, but the school community gathered on Nov. 10 for their own special tribute with an offering of consolation and comfort to the family.
The Rev. Jefferson Stephens, friend to the school and the Cullins family and a veteran himself, spoke with feeling about Veterans' Day and about remembering those who serve, especially their friend Josh.
The St. Martin's community, under the direction of Wendy Byrnes, head of school, had prepared special flags to be flown under the American flag, which has flown at half-staff since Cullins' death. The flags, which say, "Josh Cullins: Our Son, Our Brother, Our Hero," will be given to his two younger brothers.
St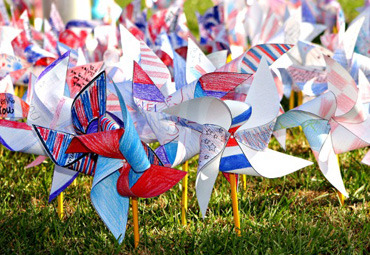 udents from preschool through eighth grade had prepared red, white and blue pinwheels which they solemnly planted around the flagpole before paying their respects, one by one, to the family.
The service concluded with prayer led by the Rev. Christopher Eade, rector of St. Martin's, and with the singing of the Lord's Prayer and a blessing by the students.