[The Episcopal News] When doctors advised Mitsuye Yasutake Yamada in 1963 that she had only a year to live, the mother of four quickly got her affairs in order – most unconventionally.
She got a job teaching English at Cypress College. She completed Camp Notes and Other Writings, a volume of poetry about her World War II experiences at Idaho's Minidoka internment camp. And she became a human rights activist.
Yamada celebrated her 98th birthday on July 5 at home in Irvine, where she is a member of St. Andrew's Episcopal Church. The acclaimed poet, essayist, feminist, professor and activist was born in Japan and raised in Seattle. Her father, Jack Yasutake, also a poet, had served as an interpreter for the U.S. Immigration and Naturalization Service for 25 years. After the Japanese attack on Pearl Harbor in 1941, he was sent to a prison camp in New Mexico, accused by the FBI of spying for Japan. (He was later exonerated.)
Yamada's older brother, Seiichi "Mike" Yasutake, became a vocal pacifist and an Episcopal priest, serving in the Diocese of Chicago. Her younger brother, Tosh, joined the 442nd Infantry Regiment, composed almost entirely of Nisei (second-generation Japanese Americans) and considered one of the most decorated units in U.S. military history.
Mitsuye married Yoshikazu Yamada, an engineer, artist, and inventor, in 1950. After his 1970 retirement, he opened the Yamada Family Art Gallery in Laguna Beach, which displayed his art and inventions, along with their children's photography, etchings, and hand-sketched note cards. He passed away on July 12, 2001, prompting Mitsuye's book What You Left Behind.
Yamada agreed to be interviewed as part of Episcopal News's ongoing "Voices of Justice" series, about Episcopalians who have made a difference in their communities. An excerpt of a poem, "Sphere," from her latest work, Full Circle: New and Selected Poems, published just two years ago, suggests, Yamada's zest for life continues undimmed:
I will fulfill
every
single
ineffable
moment of life
left in my
body.
— Sphere
The interview has been condensed and edited into the Q&A below.
The Episcopal News: You have done so many different things, how would you describe yourself at this time in your life?
Mitsuye Yasutake Yamada: How would I describe myself? As a grandmother, and a mother. I have four children – two daughters and two sons – and seven grandchildren and three great-grandsons. We get together quite often, and it is wonderful. My family is very important to me. I remember when I first published, and somebody referred to me as a poet, it was quite startling. I really just think of myself as a mother and a grandmother, and that's enough, actually.
The News: You write about your camp experience – what do you recall about it now?
Yamada: I was a senior in high school when we were evacuated so we didn't quite finish out the last year. But the principal of Cleveland High School – and I really regret that I don't remember his name – he came to the assembly center, the fairgrounds before we were sent to the camp and gave us our diplomas, which was very nice. It was quite meaningful to have him do that and so I graduated.
About the camp, the Japanese have an expression, shikata ga nai, which means you can't help it, or there's nothing you can do about it. The attitude was that no matter what was thrown your way, you simply tried to deal with it.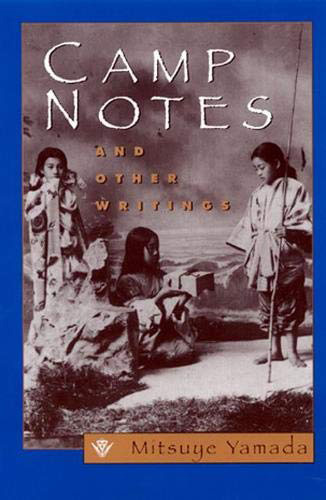 So I kept notes. That's why my book is called Camp Notes and Other Writings. I kept cryptic descriptions of what was going on around me. And those are the notes that I turned into poetry.
The News: When did you begin to view poetry as a vehicle for protest?
Yamada: I felt that from the very beginning, when I was teaching creative writing to my students, that it was very important to be very honest with your own feelings, with what you were thinking and, and to be yourself. And I tried to apply it for my own writing, as well.
Teaching really helps you to develop your own voice. In a lot of ways my students, gave me more than I gave them. You learn a great deal from the things they write and think about.
One of the things I thought about writing is that it was necessary to make yourself heard. I joined Amnesty International, and eventually became elected to the board of directors.
I became chair of international development, which helped to develop human rights in third world countries. I traveled a lot, moving out into the world, to spread human rights causes. That was very satisfying and fulfilling for me. And I did this while I worked as a full-time teacher. I taught English and literature at a community college for about 23 years, at Cypress College in California.
I think my activities helped to teach my students to be to be aware of what's going on in the world. When I was working with prisoners of conscience, with political prisoners, I encouraged them to write and send me their writings, what was going on in their lives.
Eventually, I organized programs, along with some of my poet and writer friends, programs recorded in their own voices. Otherwise, the political prisoners would not have been heard.
We had about a half dozen programs up and down the coast in California, at various colleges, and we called it "In Their Own Voices," This is core, you know, that we write in our own voices, from our heart and thinking.
The News: What would you like your readers to take away from your latest book, Full Circle?
Yamada: I haven't really looked at it for a while. What did you take away from it?
The News: That although you have lived through so much, your voice seemed more like an objective observer, like you were writing about experiences from a distance.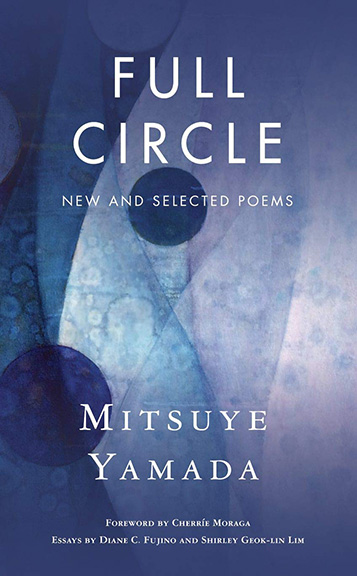 Yamada: Once you develop a distance, then you can sit down and write about it.
For instance, soon after I left camp, I was spat on, on the street, and for a long time, I wasn't able to even think or write about it. It took many, many years. The poem was finally published in 1976.
And then, I tried to read it at public gatherings, but I couldn't. It was so raw. I avoided reading it for several years; it was probably about five years later that I gradually started to develop a distance to what happened at that time and was able to read it finally.
The News: Given your experience, what are your feelings and thoughts about the rise in hate crimes against Asian Americans happening in the country now?
Yamada: It is it is very hurtful. One of the things that we really need to do as minority groups, is to develop a solidarity with other people. This is very important. We have to work on behalf of other people, like the border incidents. It's very, very important to develop solidarity to fight racism altogether. And in all different forms, not only racism, but also the anti-transgender, anti-LGBTQ sentiment that is very strong today.
And we need to be more loving to each other.
The News: Has faith played a role in your writing?
Yamada: Faith is key; it's a basic basis for most of the things we do in our lives. Both of my parents grew up as Buddhists in Japan and they were very devout. No matter what religion it is, it's really important to be very devoted. It became an easy transition (to Christianity). My father came through San Francisco and his host family were Methodists. He learned English at their church, and he was really very grateful to his host family, they were very good to him. He went to high school and then to Stanford University and became an interpreter for the Immigration and Naturalization Service for about 25 years.
Both my parents were very devout, and this had a great deal to do with our gratitude towards life and God.
The News: Are you hopeful?
Yamada: We should never be jaded. Because in all the years I worked with Amnesty International, throughout the world, you realize how widespread the challenges are, and that you really need to continue fighting.
I mean, never stop. We are always hopeful. There are so many wonderful people working on behalf of people and against racist movements that are going on in the world. And each of us, in very small ways, will continue to work. Never stop. Never be discouraged by what's going on.
The News: You've written that poetry keeps you alive. How so?
Yamada: The poetry has kept me alive through all these years, I think, because poetry is a gut reaction. You kind of peel away all of the surface coverings that we have and really reach down into your inner workings.
News: Are you working on another book of poetry right now?
Yamada: Not really. I'm thinking, this time of my life I want to spend with my family. One of the problems with writing poetry, especially, is that it consumes your whole mind. You have to kind of isolate yourself from people. You shut the door and keep your children out and try to write in the isolation of your own study. And I decided I'm not going to do that anymore. It's more important for me to be to be engaged with my family.
Although my daughter is saying right now that I have another book coming out, I think I have already published what I wanted to publish.
The News: Any final thoughts or wisdom you'd like to share with our readers?
Yamada: Do it today. Whatever it is that you've been putting off. Do it today or you never get around to doing it because you keep postponing it. So, you have to do it today. Don't wait for 'one of these days' or 'I'll get to it.' Yes.