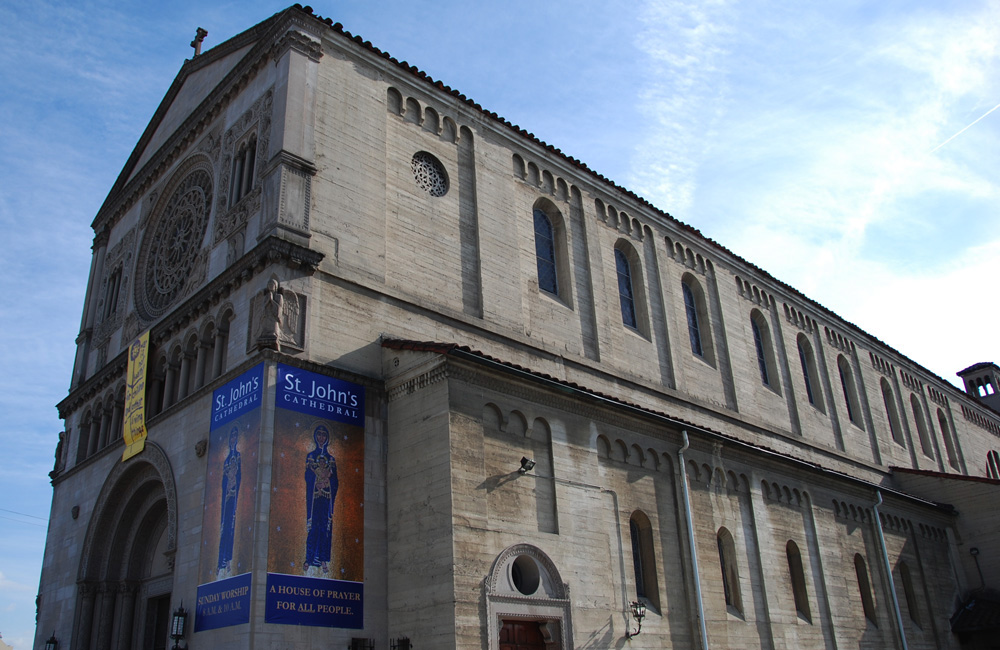 [The Episcopal News] Bishop John Harvey Taylor will ordain five deacons to the priesthood at 10 a.m. on Saturday, Jan. 8 in rites at St. John's Cathedral.
The prayers of the diocesan community are invited as the bishop ordains the Rev. Julie Anne Lovelock Beals, the Rev. Jose Luis García-Juárez, the Rev. Katherine Y. Feng, the Rev. Guy Anthony Leemhuis and the Rev. Joshua Nathanael Francoeur Paget as priests.
For safety, rites at St. John's Cathedral are limited to pre-registered participants and guests, all with proof of vaccination. Parking will be available in the AAA lot on West 27th Street (see map here.)
The service will be livestreamed on the St. John's Cathedral Facebook page and YouTube channel.
The service booklet may be downloaded here.