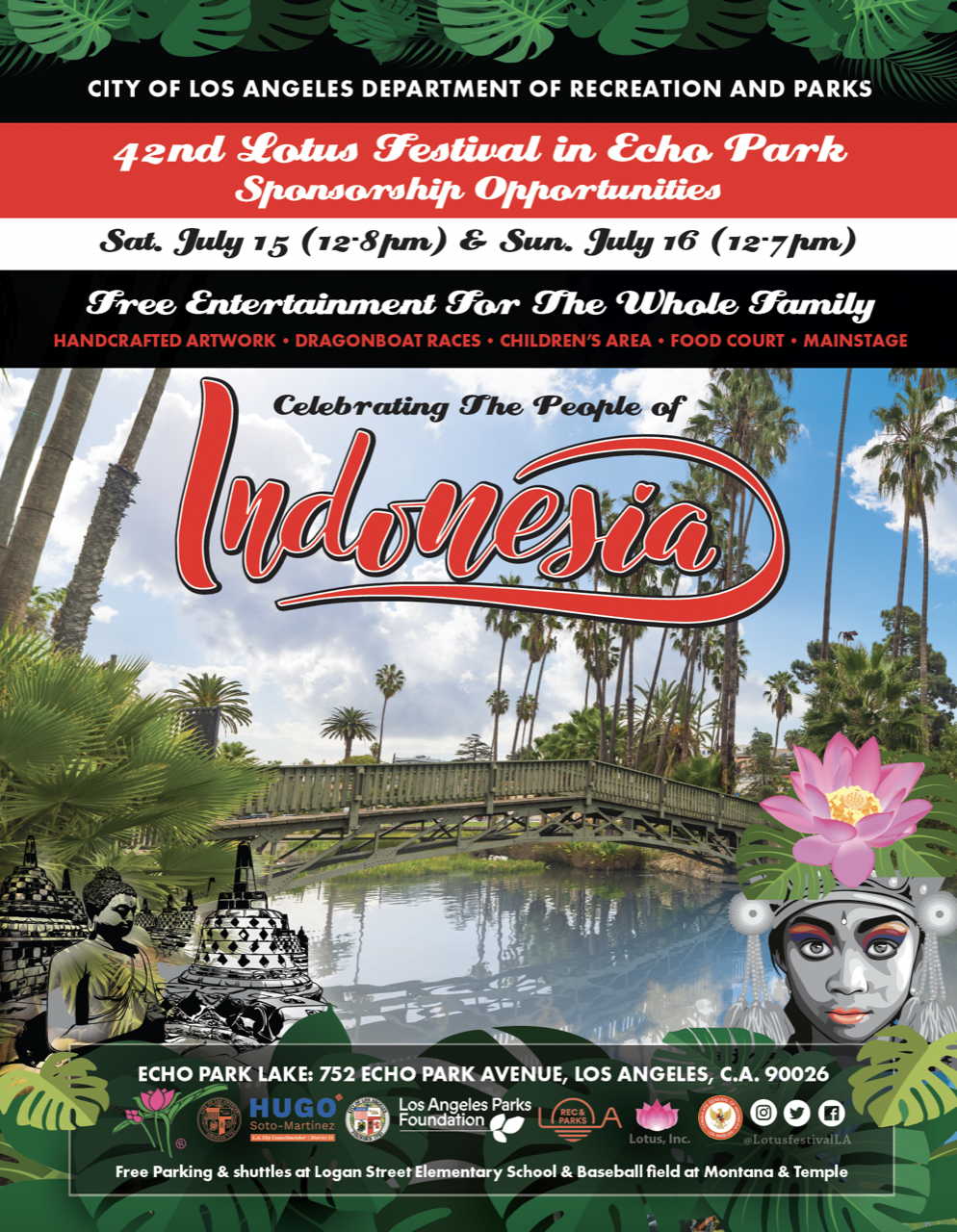 [The Episcopal News] Episcopal and interfaith ministries based at St. Paul's Commons will be highlighted in a booth at L.A.'s 42nd Annual Lotus Festival set for July 15 – 16 in Echo Park. Admission is free for the two-day event expected to draw some 125,000 attendees.
Situated in the park across from St. Paul's Commons, this year's festival will bring special recognition to the people and culture of Indonesia while offering a range of Asian food, art, exhibits, and activities including traditional dragon boat races on Echo Park Lake. More on the festival is here.
St. Paul's Commons' booth will feature ministries of St. Athanasius Episcopal Church, located along Echo Park Lake since 1917, and dating from 1864 as Southern California's oldest continuing Protestant house of worship. To mark the Lotus Festival, the church will be the setting for a free 4 p.m. July 16 Sunday cello concert and dialogue presented by St. Paul's Commons and Laós Chamber Music titled "Incomplete Memory: A Performance and Conversation on AAPI Identity in Classical Music." (See related story here.)
Information about "The Gathering, a space for Asian Pacific American Spirituality," a ministry of the Episcopal Diocese of Los Angeles, will be offered at the St. Paul's Commons booth, which also will spotlight on-site ministry partners including the ecumenical Immaculate Heart Community, Nefesh progressive Jewish community, Seeds of Hope and the Friday Foodbank, the Episcopal Community Federal Credit Union, Holy Spirit Episcopal community, the Retreat Center, and more.
Inquiries about St. Paul's Commons' participation in the Lotus Festival may be directed by email to media@ladiocese.org.