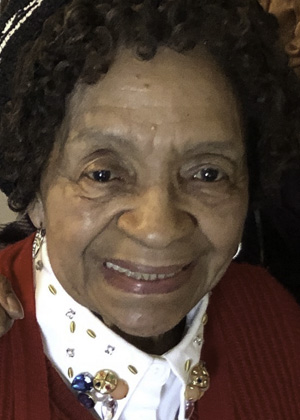 [The Episcopal News] Sylvia-Rose Pretorius Mackenzie – widow of the late Bishop Edward Mackenzie, mother of the Rev. Vanessa Mackenzie of L.A.'s Church of the Advent, and grandmother of the Rev. Lester Mackenzie, rector of St. Mary's, Laguna Beach – died Sept. 3 in her native South Africa at age 92.
A former church organist, Mackenzie joined her husband — a former bishop suffragan of the Diocese of Cape Town — in Los Angeles for nearly two decades of ministry prior to his death in 2020. An obituary of Bishop Mackenzie is here.
The couple had eight children, including two daughters who became Anglican priests, Vanessa of Los Angeles, and Sharon Rosseau of Johannesburg, South Africa; Laura Mackenzie, Charmaine Mackenzie, Aelred Mackenzie, and Leo Mackenzie. The Mackenzies' twin sons, Graham and Gary Mackenzie, predeceased their parents in 2009 and 2012 respectively.
Additional surviving family members include 17 grandchildren, including Lester of Laguna Beach and Lynn Mackenzie Esq. of Cape Town and Los Angeles; 23 great-grandchildren; and several nieces and nephews.