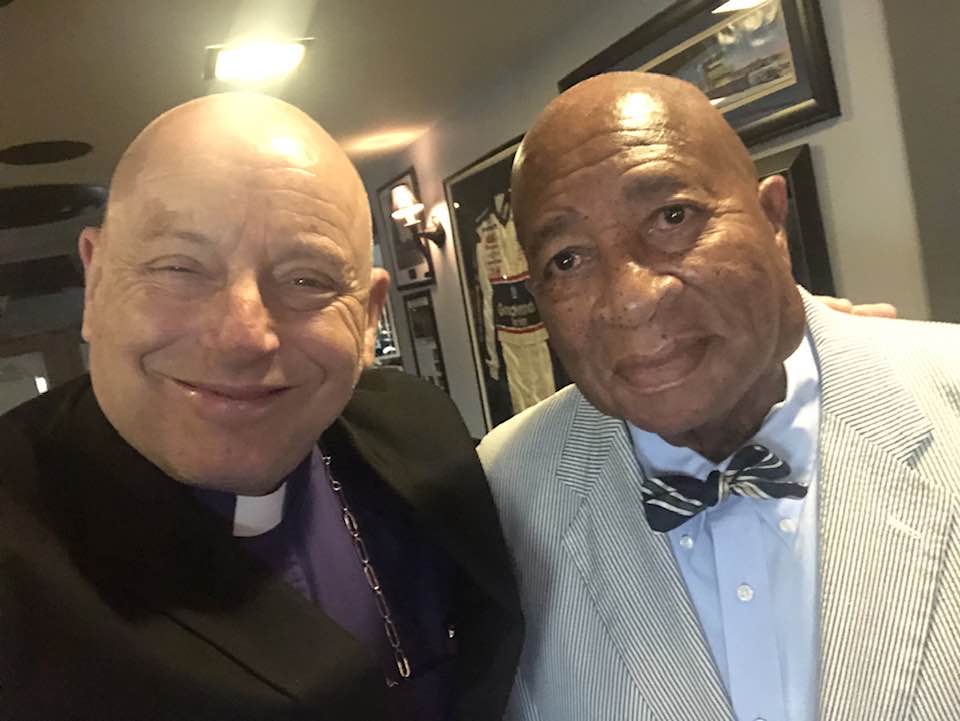 Ron Chatman can't say off the top of his head how long he's been senior warden at St. Timothy's Episcopal Church in Compton. Would forever work for you? But Phil Trani, legendary owner of the Long Beach restaurant bearing his name, can tell you that Ron's been a VIP customer for 35 years.
At 79, Ron goes to church almost every day. During our Trani's lunch today, about which more in a moment, he was keeping track by phone and text of a parking lot resurfacing and striping project he has underway and musing aloud about how to get one of the parish's tenants to share the cost.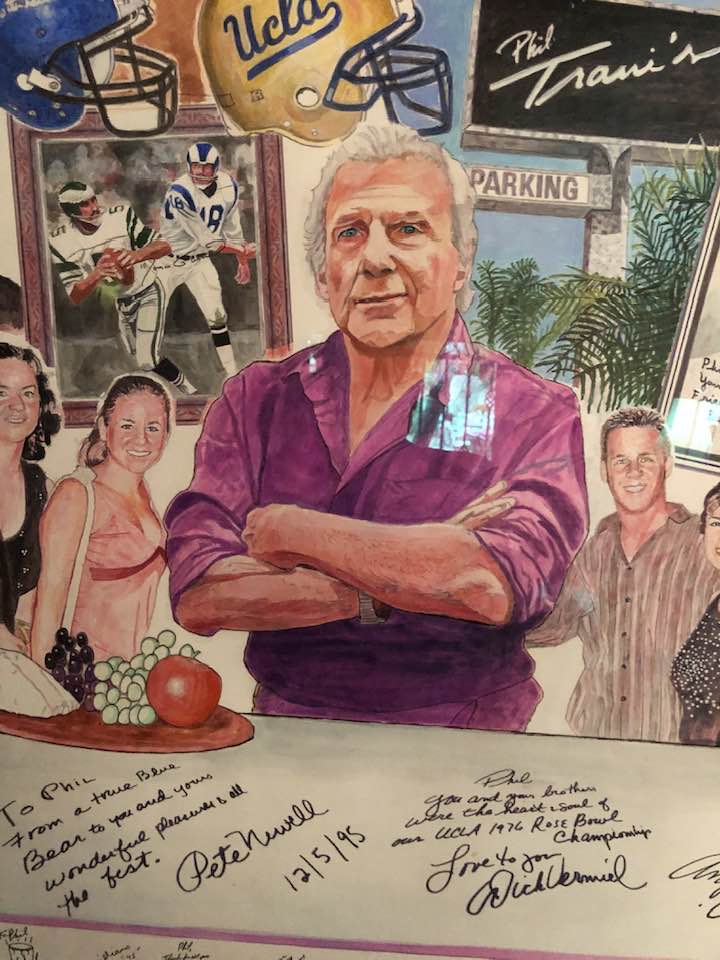 Besides checking in on St. Timothy's, where the Rev. Tony Miller is the beloved priest in charge, I wanted to learn more about this devoted lay leader. For over a third of century, he served the Compton United School District, retiring as deputy superintendent in 2004. As an administrator at Compton Community College, he landed a $1.2 million federal grant to help promising students from Compton, Lynwood, and Paramount get to college.
I have a theory that if any two people talk about their lives for a few minutes, they'll find a connection. Ron's and mine (besides the Episcopal Diocese of Los Angeles) is the Merrill Palmer Skillman Institute for Child & Family Development in Detroit, where he did graduate work in the early sixties. A few years before, my newspapering mother got the assignment to send me to Merrill Palmer's innovative early childhood program for a few weeks so she could write a series of features. These no doubt ended up being about her hopes that I was promising being dashed by state-of-the-art authorities.
When I asked Ron to pick the restaurant, I didn't expect a classic Long Beach experience. Hearing Ron was in the house, Phil came out and sat with us for a while. He was raised in and around his father's San Pedro restaurant. I'd ordered the pot roast Caesar salad, which he said was inspired by his mother's cooking. He has trouble naming a prominent sports or media figure he hasn't welcomed and served. Veteran NBC-4 reporter Dave Lopez, who used to cover stories at the Nixon library, was there having lunch with a friend. Phil introduced us to a retired NFL player also seated nearby.
Phil's 79, too, and, like Ron, still working long hours to sustain an institution he loves. Ron has a handful of devoted vestry members, Phil a cohort of veteran employees. Welcoming us and taking our drink order was versatile rocker, blueswoman, and singer-songwriter Tricia Freeman of the acclaimed Tricia Freeman Band, sometimes appearing at Phil Trani's. She's been a member of the restaurant staff for 23 years — just another of the stories of love and loyalty that hold great cities together.