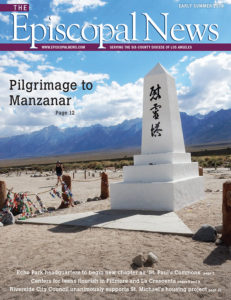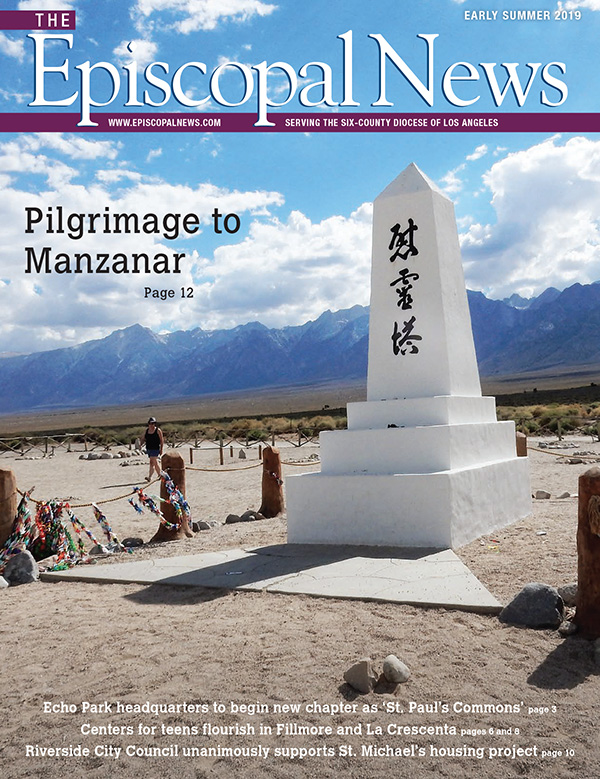 The new issue of The Episcopal News is now available online (click links to download):
Online PDF
(For reading pages on computer or other device)
High-resolution PDF
(for printing)
SWF file (for reading in magazine format:
requires Flash or other SWF reader)
Please note: The Episcopal News is now using Dropbox to make its online, print and magazine versions available. Readers do not need to have a Dropbox account to download the files. Click on the link; if the program invites you to create an account and you don't wish to do so, click the "continue download" link, and the file will be transferred to your computer.
IN THIS ISSUE:
(Click titles to read more.)

From Bishop John Harvey Taylor:
"When idiosyncratic beliefs put people's lives at risk — when fake Good News ends up as bad foreign policy, as it has in the Trump administration — it's time for progressive denominational Christians speak up on behalf of one of the greatest gifts to people of faith: Enlightened biblical scholarship."
Soon to enter its 25th year of service, the Diocese of Los Angeles' Echo Park headquarters will begin a new chapter of ministry alongside the on-site St. Athanasius' Church and downtown's St. John's Cathedral, Bishop John Harvey Taylor announced May 2.
Bishop John Harvey Taylor on April 24 announced dates for two major events in Autumn 2019: the second annual Bishop's Concert on Friday, Oct. 11, and the third annual Bishop's Dinner on Saturday, Nov. 2.
All are welcome to join in the fifth annual Interdependence Day Walking Meditation around Echo Park Lake starting at 10 a.m. on July 4, hosted by the Interfaith Cooperative of the Episcopal Diocese of Los Angeles.
America Muñoz, 28, says the One Step a la Vez center in Fillmore — originally housed at Trinity Episcopal Church there — introduced her "to the concept of working towards bettering your community by tackling social justice issues one step at a time." And it changed her life forever.
The students converge as early as 7 a.m. on Thursday mornings, filling the Fire House youth center at St. Luke of-the-Mountains Episcopal Church in La Crescenta with laughter, chatter, the sounds of colliding billiard balls, arcade games, and musical instruments.
A May 7 meeting of the Riverside City Council erupted in cheers, applause and a standing ovation as members unanimously approved a $2 million loan to pave the way for development of 50 affordable housing units at St. Michael's Episcopal Ministry Center.
Episcopalians join thousands on pilgrimage to former internment camp at Manzanar
Episcopalians from the Diocese of Los Angeles were among thousands who journeyed April 27 to Manzanar National Historic Site, one of the 10 internment camps where nearly 120,000 Japanese Americans were held during World War II, an injustice that speakers said must "never happen again."
Plus …
Coming events and items of interest; news of the diocesan community, Connections, ordinations and obituaries.